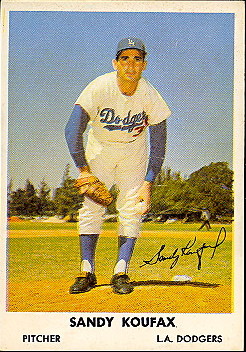 Bell Brands Dodgers and Rams cards
1958 Bell Brands Dodgers cards were larger at 3" X 4" with green woodgrain borders. There were 10 cards in this set. Subsequent sets were standard size issues with white borders.
Baseball cards were also issued in 1960, 1961 and 1962 with a small bio and schedule on the back of each Card.
Bell Brands Football cards featured the Rams from Los Angeles and were white borders in 1959 and yellow borders in 1960.
The baseball and football cards are glossy and it is common to find potato chip oil on the cards.
Cards measure: 2-1/2" X 3-1/2"


We are interested in buying any Bell Brands Baseball or Football cards.





RETURN TO OUR BUYING PAGE
Return to the Main Page