BUYING 1887 & 1887 Goodwin & Co. gypsy Queen baseball and champions cards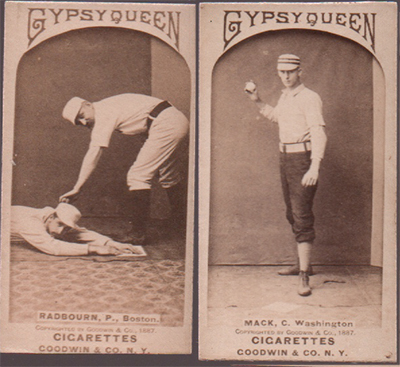 N175 gypsy queen
In the late 1880's Goodwin and Co. issued Old Judge and Gypsy Queen cards of baseball players, champion athletes as well as actor and actresses and other non-sports cards. We have shown a couple of images as examples.
Cards measure 1-1/2" X 2-5/8".


These cards are sometimes found in Scrapbooks, and we are always interested in buying scrapbooks with baseball cards, boxing cards as well as non-sports cards from the victorian era.
We are interested in buying any Goodwin & Co, Old Judge and or Gypsy Queen cards or cabinets.





RETURN TO OUR BUYING PAGE
Return to the Main Page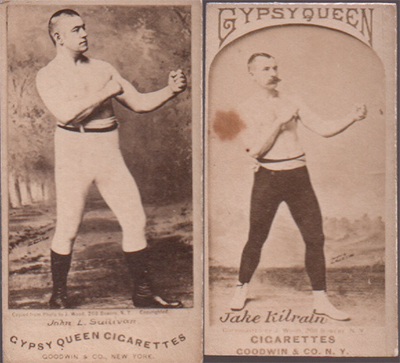 Gypsy queen boxing cards


We are always buying at Dave''s Vintage Baseball Cards.
As you may have noticed if you have looked around our site, we have a very diverse selection of inventory.
If you have something that we want, we pay TOP DOLLAR!

We prefer to buy cards from you. However, depending on what you have, in certain circumstances we will trade or take items on Consignment.
We have been in business since 1987 and online since 1996, probably longer than just about any other card dealers you will find online.
Our site and business has been built up slowly by buying cards from collectors just like yourself. You can feel confident and safe when you deal with us, our reputation is spotless and we can supply plenty of referrals.
If you are interested in selling your collection, just send us an email or give us a call. In some cases scanned images help to determine condition and value but a final inspection must be done before a price can be agreed on.
You can send your collection in, we will cover the cost for shipping, and once it is received and a price is agreed on, we will get a check out the same day, or if it is too late, the next business day.

In the event that a sale or disposition is not agreed on, we will ship your cards back at our expense.

Here is our information for shipping and contact:
Dave's Vintage Baseball Cards
David Levin
P.O. Box 251887
Los Angeles, Ca. 90025
310 471 1959
email: gfg@gfg.com


Here are some archive images of some cards that have been found some in scrapbooks, some just loose, we are always interested in these types of cards.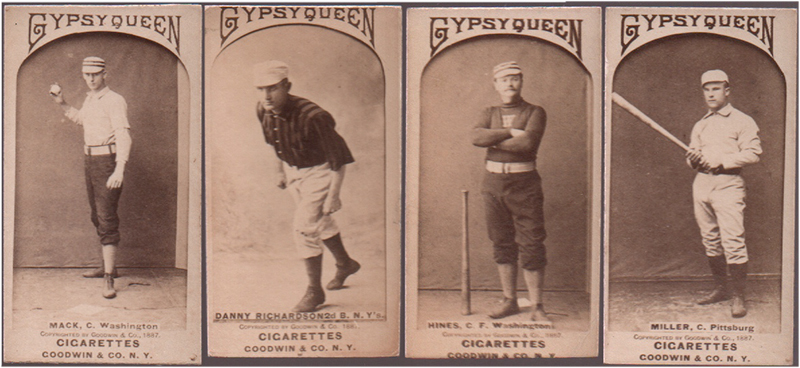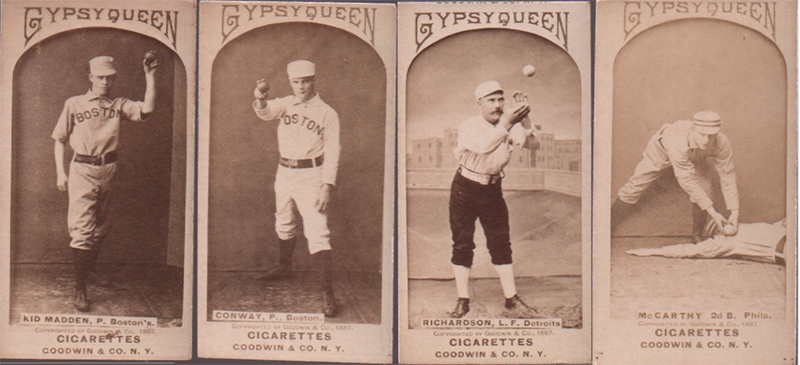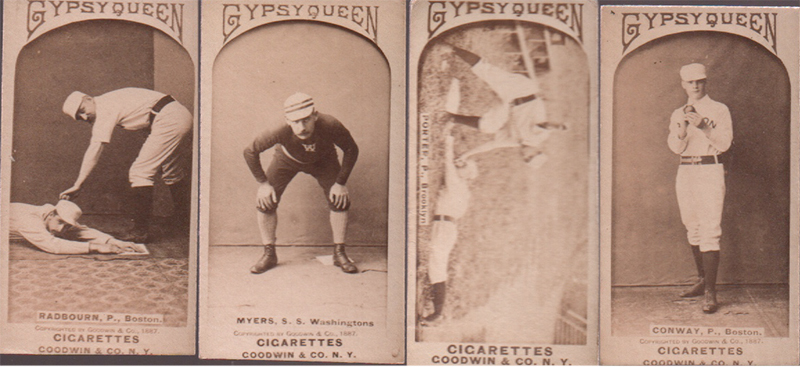 Sullivan                        Dempsey                           Kilrain                               Kilrain                               Fogarty  

McAuliff                        Burke                           McCaffrey                               Cardiff                              Ryan