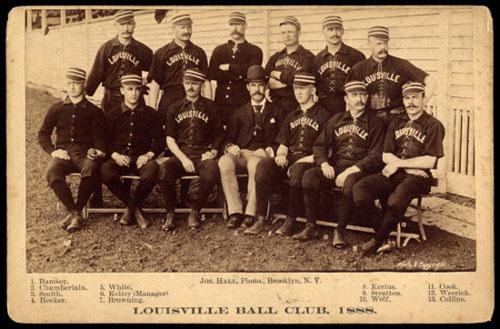 1888 Joseph Hall Team Cabinets and Imperial Cabinets
taken by well known photographer, Joseph Hall, there are 14 different teams known to exist.
Teams include Athletics, baltimore, boston, brooklyn, chicago, cincinnati, cleveland, detroit, indianapolis, kansas city, louisville, new york, st. louis, and washington.
The Imperial cabinets are supersized.
Cards measure 4-1/4" X 6-1/2".


We are interested in buying any 1888 Joseph Hall Team Cabinets.





RETURN TO OUR BUYING PAGE
Return to the Main Page