HAVE A COLLECTION TO SELL? were ALWAYS BUYING!! Call about your collection: 310 471 1959 or email at: gfg@gfg.com
SPECIAL: 10% DISCOUNT ON ALL ORDERS OVER $40 SHIPPING UPDATES
LOGIN
SHOPPING CART
IMAGE Example for DAILY ALTA PAPERS
RETURN TO THE NON-SPORTS PAGE
This is the way they come, folded four times, and they are in plastic sleeves.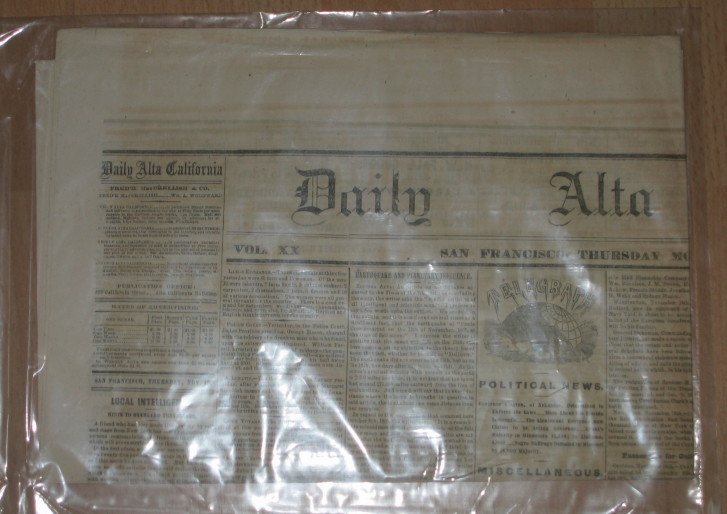 Here is a nice image showing the condition and clarity.
exquisite for a newpaper of 135 years.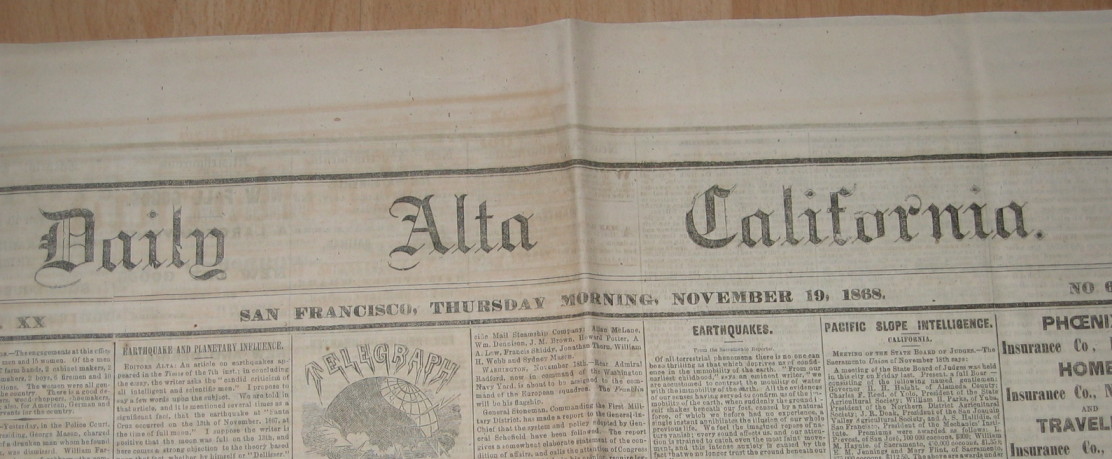 This shows the paper open to the front page.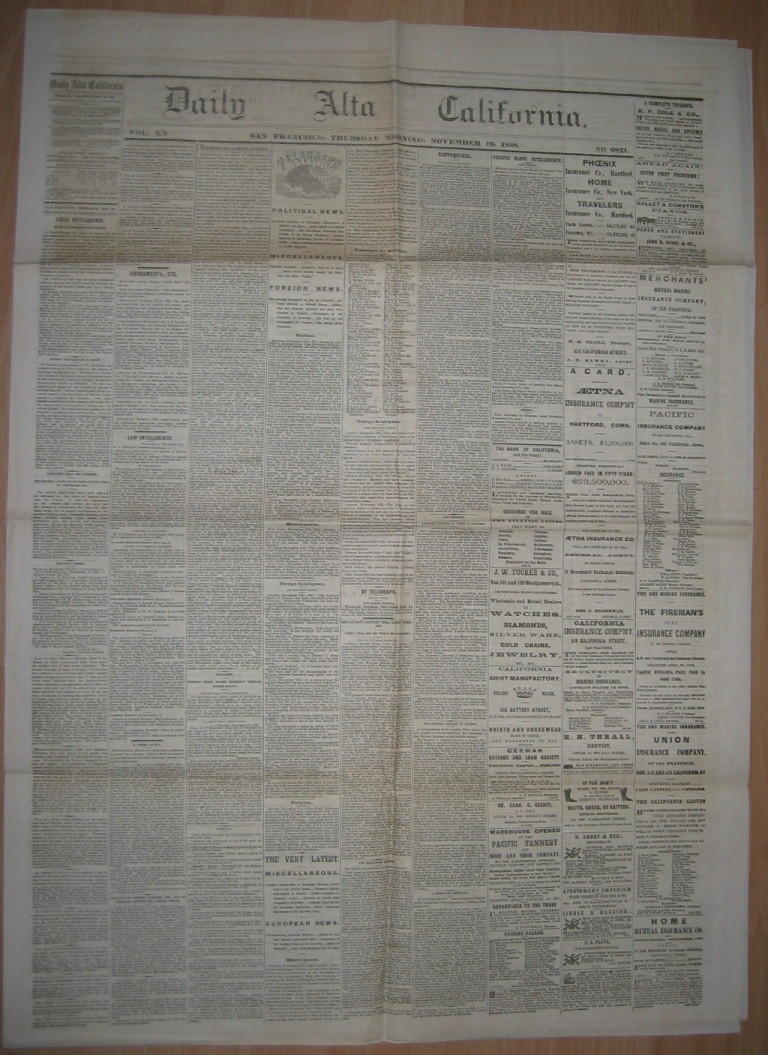 When fully opened, the paper looks like this.
The weekly papers have more pages inside.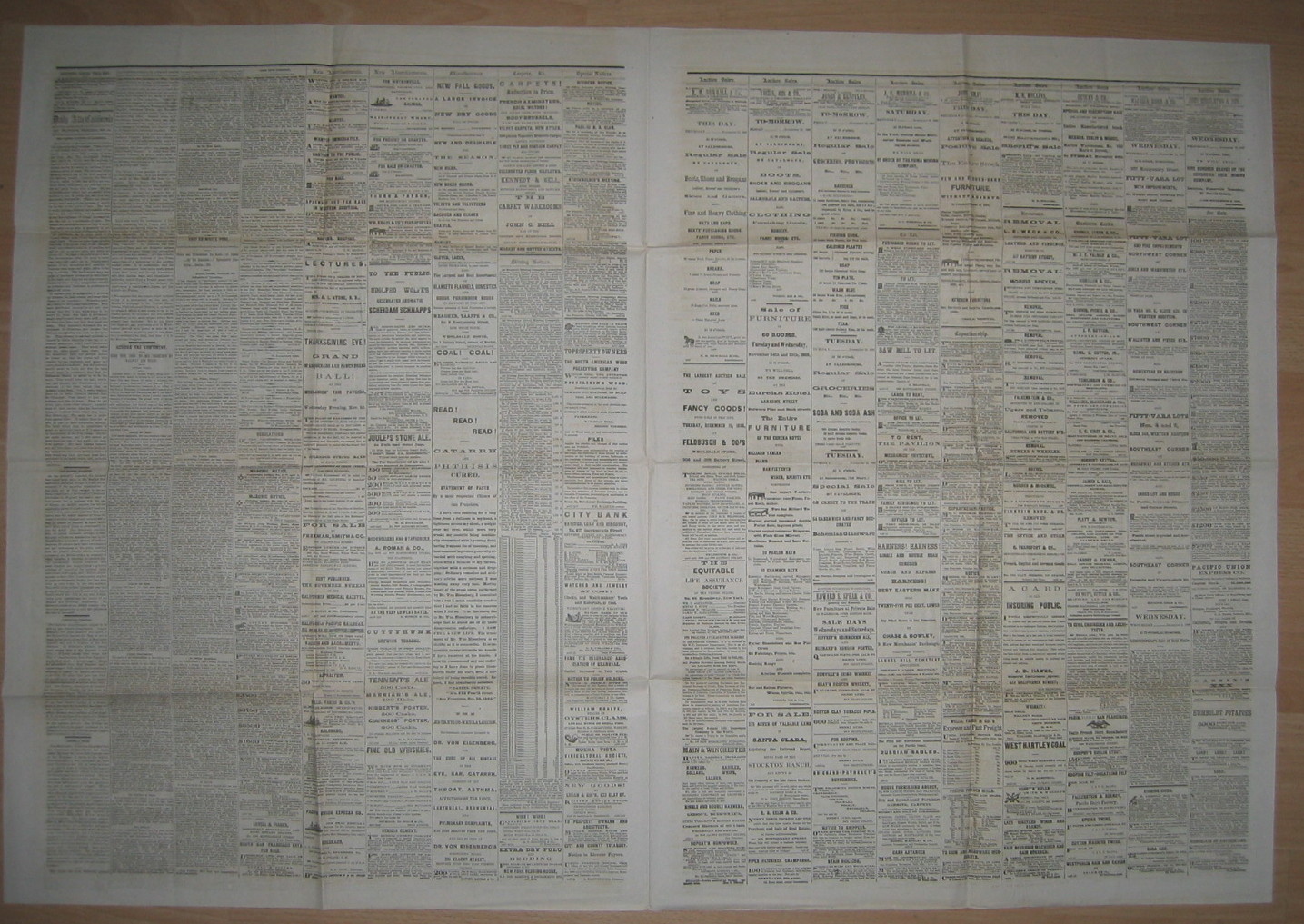 RETURN TO THE DAILY ALTA PAGE
We now Accept Paypal for all purchases.





10 Day Moneyback guarantee on all card sales.
You can email us at: gfg@gfg.com
or call us at 310-471-1959
NOTICE: IN THE INTEREST OF AVOIDING VIRUSES, IF YOU SEND EMAIL, AND LEAVE THE SUBJECT FIELD BLANK, YOUR EMAIL WILL PROBABLY BE DELETED.

Or send orders to:
Dave''s Vintage Baseball Cards
David Levin
p.o. box 251887
Los Angeles, California. 90025
USA
Orders under $20 are subject to an additional handling charge.
Card availability and prices subject to change.
Copyright © 1997 all rights reserved ! to Copyright © 2020 all rights reserved !