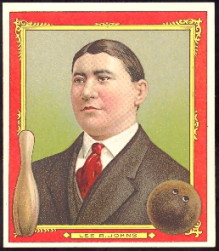 T218


These Bowlers are part of the T218 set issued in 1910. The set consists of Champion Athletes and Prizefighters. There are four bowlers represented in this 153 card set.
The cards measure 2-1/2" X 2-7/8" with Mecca brand advertising in almost all cases with some Hassan and Tolstoi backs known to exist.

Below, we have scanned and priced all of the cards.




WE ARE BUYING BUYING BUYING!!

IMPORTANT INFORMATION ABOUT ORDERING, AND FAQ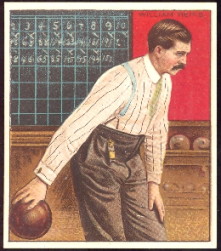 .