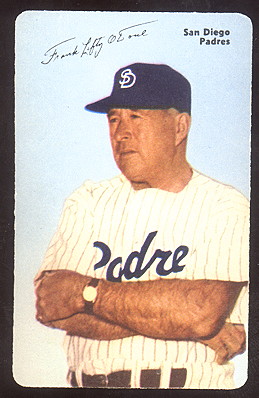 super clean front, has back damage
DAVE'S VINTAGE BASEBALL CARDS PRESENTS 1953 and 1952 MOTHERS COOKIES CARDS
These are great cards of the Pacific Coast League teams from 1952 and 1953.
They are fairly rare, and especially tough to find in nice condition.
Some of the cards in the vg & vgex catagory, are very sharpe, but have extra paper, or minor paper loss from being in a Mothers Album.




WE ARE BUYING BUYING BUYING!!

IMPORTANT INFORMATION ABOUT ORDERING, AND FAQ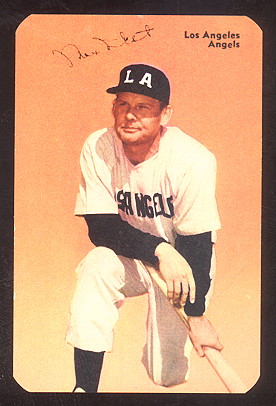 example of card with album back damage
#
Description
Conditions

---

5
Fletcher Robbe
(Portland beaver)

NM/Mint
NM
EXMT
EX
VGEX
VG
Good
Fair/Poor
--
--
1 in stock
$26.25/each
--
--
--
--
--

---

43
Tommy Heath
(San Francisco Seals)

---

46
Jim Davis
(Seattle rainier)

---

47
Claude Christy
(Seattle rainier)

---

50
Fred Richards
(Los Angeles Angels)

NM/Mint
NM
EXMT
EX
VGEX
VG
Good
Fair/Poor
--
--
--
3 in stock
$17.50/each
--
--
--
--

---

51
clay hopper
(Portland beaver)

NM/Mint
NM
EXMT
EX
VGEX
VG
Good
Fair/Poor
--
--
1 in stock
$26.25/each
--
--
--
--
--

---

59
Eddie Bockman
(Sacramento solons)

NM/Mint
NM
EXMT
EX
VGEX
VG
Good
Fair/Poor
--
--
--
1 in stock
$17.50/each
--
--
--
--

---

60
gene desautels
(Sacramento solons)

---

61
Bob Dillinger
(Sacramento solons)

---

62
Al Federoff
(San Diego Padres)

NM/Mint
NM
EXMT
EX
VGEX
VG
Good
Fair/Poor
--
--
--
--
--
1 in stock
$48.00/each
--
--

---

63
Bill Boemler
(San Francisco Seals)