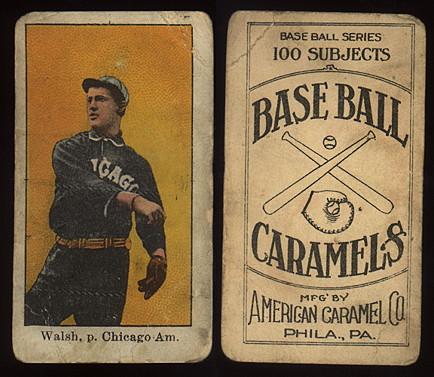 DAVE'S VINTAGE BASEBALL CARDS PRESENTS Caramel Baseball Cards.
There were many different issues of Baseball Cards issued by different Caramel and Candy companies.
On this page, you will find links to quite a few of them. Many of the cards were quite similar to their Tobacco counterparts.
There are minor league and major league caramel and candy cards.


WE ARE BUYING BUYING BUYING!!

IMPORTANT INFORMATION ABOUT ORDERING, AND FAQ