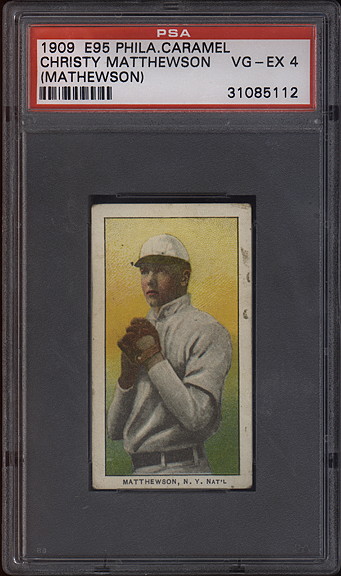 Mathewson (psa4) sold
DAVE'S VINTAGE BASEBALL CARDS PRESENTS
1909 Philadelphia Caramel Baseball Cards. (E95)
Issued by The Philadelphia Caramel Co. of Camden NJ. This 25 card set is closely related to several other candy sets from this period which share a similar style to other issues in the era. The cards measure 1-1/2" X 2-3/4" and utilize full color player drawings. The backs contain an alphabetical checklist of the set plus a line indicating it was manufactured by the Philadelphia Caramel Co.


1910 Philadelphia Caramel Baseball Cards. (E96)
Similar to the E95 set in style and size, This 30 card set has 30 players and on the back in small print on the bottom states
"previous series 25 making total issue 55 cards"
That makes it easy to differenciate between the sets.


WE ARE BUYING BUYING BUYING!!

IMPORTANT INFORMATION ABOUT ORDERING, AND FAQ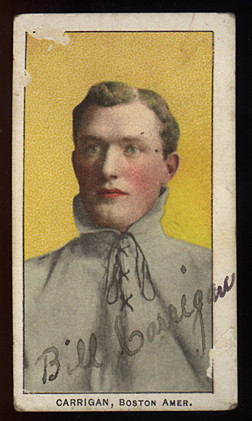 authentic autograph