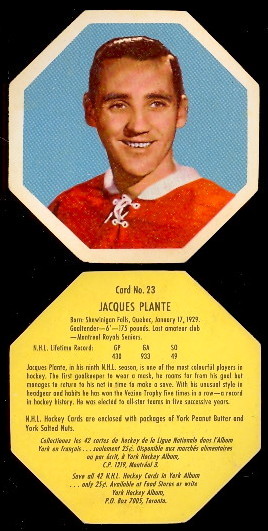 1961-62 York Peanut Butter Yellow Backs

These York hockey cards are octagonal in shape, measure approx. 2 1/2" and numbered on the back. The card backs are written in both French and English. An Album was available for both years. The 1961-62 York Peanut Butter cards are a 42 card Set and have yellow backs. The 1963-64 York Peanut Butter and York Salted Nuts is a 54 card Set with white backs.





WE ARE BUYING BUYING BUYING!!

IMPORTANT INFORMATION ABOUT ORDERING, AND FAQ




We also have 1963 York Peanut Butter Hockey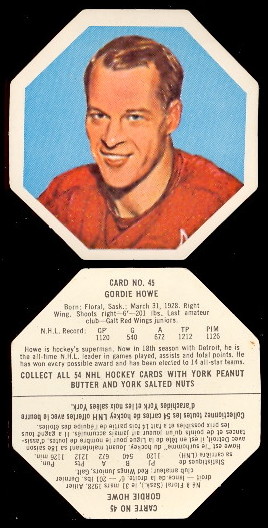 To order, click on the price of the card you want. Select quantity when you go to the shopping cart. The shopping cart now works for AOL users!