WHATS NEW AT DAVE'S! CLICK HERE
15% OFF ALL ORDERS OVER $20 UNTIL FURTHER NOTICE!!!
RETURN TO THE MAIN PAGE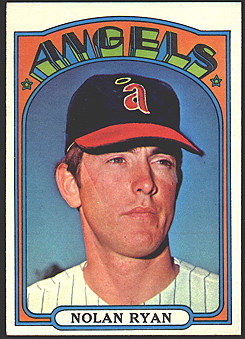 THIS IS WHERE YOU WILL FIND THE MOST COMPLETE VINTAGE LISTING OF ANGELS CARDS FOR SALE, ON THIS SITE, AND PROBABLY ON THE INTERNET!!!

angels cards are very popular!
Return to the main directory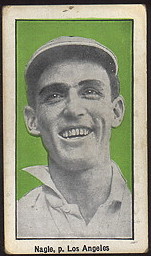 search by sport, team, player, year and more!







To order, click on the price of the card you want. Select quantity when you go to the shopping cart. The shopping cart now works for AOL users!


1910 bishop and company Baseball Regular
#
Description
Conditions

---

8
delmas
(Los Angeles Angels)

| | | | | | | | |
| --- | --- | --- | --- | --- | --- | --- | --- |
| -- | -- | -- | -- | -- | -- | -- | -- |

---

9
dillon
(Los Angeles Angels)

| | | | | | | | |
| --- | --- | --- | --- | --- | --- | --- | --- |
| -- | -- | -- | -- | -- | -- | -- | -- |

---

21
nagle gai 3.5
(Los Angeles Angels)

| | | | | | | | |
| --- | --- | --- | --- | --- | --- | --- | --- |
| -- | -- | -- | -- | -- | -- | -- | -- |

---

26
smith (psa2)
(Los Angeles Angels)

| | | | | | | | |
| --- | --- | --- | --- | --- | --- | --- | --- |
| -- | -- | -- | -- | -- | -- | -- | -- |

---

28
thorsen (psa2)
(Los Angeles Angels)

| | | | | | | | |
| --- | --- | --- | --- | --- | --- | --- | --- |
| -- | -- | -- | -- | -- | -- | -- | -- |
---
1911 obak (T212) Baseball Regular
#
Description
Conditions

---

140
H Smith
(Los Angeles Angels)

NM/Mint
NM
EXMT
EX
VGEX
VG
Good
Fair/Poor
--
--
--
--
--
--
1 in stock
$65.00/each
--
---
1947 Exhibits Baseball Regular
#
Description
Conditions

---

56
dean chance
(Los Angeles Angels)

| | | | | | | | |
| --- | --- | --- | --- | --- | --- | --- | --- |
| -- | -- | -- | -- | -- | -- | -- | -- |

---

199
Ken McBride
(Los Angeles Angels)

NM/Mint
NM
EXMT
EX
VGEX
VG
Good
Fair/Poor
--
--
--
1 in stock
$9.00/each
--
--
--
--

---

224
Albie Pearson
(Los Angeles Angels)

| | | | | | | | |
| --- | --- | --- | --- | --- | --- | --- | --- |
| -- | -- | -- | -- | -- | -- | -- | -- |

---

247
bob rogers
(Los Angeles Angels)

| | | | | | | | |
| --- | --- | --- | --- | --- | --- | --- | --- |
| -- | -- | -- | -- | -- | -- | -- | -- |

---

288
lee thomas
(Los Angeles Angels)

| | | | | | | | |
| --- | --- | --- | --- | --- | --- | --- | --- |
| -- | -- | -- | -- | -- | -- | -- | -- |

---

299
Leon Wagner
(Los Angeles Angels)

NM/Mint
NM
EXMT
EX
VGEX
VG
Good
Fair/Poor
--
--
1 in stock
$6.00/each
--
--
--
--
--
---
1947 Signal Oil Baseball los angeles angels
#
Description
Conditions

---

1
Red Adams
(Los Angeles Angels)

---

2
larry barton
(Los Angeles Angels)

NM/Mint
NM
EXMT
EX
VGEX
VG
Good
Fair/Poor
--
--
--
--
1 in stock
$19.00/each
--
--
--

---

3
Cliff Chambers
(Los Angeles Angels)

---

4
lloyd christopher
(Los Angeles Angels)

---

5
cece garriott
(Los Angeles Angels)

---

6
al glossop
(Los Angeles Angels)

---

7
bill kelly
(Los Angeles Angels)

---

8
Red Lynn
(Los Angeles Angels)

---

9
Eddie Malone
(Los Angeles Angels)

---

10
dutch mccall
(Los Angeles Angels)

---

11
don osborn
(Los Angeles Angels)

---

12
john ostrowski
(Los Angeles Angels)

---

13
reggie otero
(Los Angeles Angels)

| | | | | | | | |
| --- | --- | --- | --- | --- | --- | --- | --- |
| -- | -- | -- | -- | -- | -- | -- | -- |

---

14
ray prim
(Los Angeles Angels)

---

15
ed sauer
(Los Angeles Angels)

---

16
bill schuster
(Los Angeles Angels)

| | | | | | | | |
| --- | --- | --- | --- | --- | --- | --- | --- |
| -- | -- | -- | -- | -- | -- | -- | -- |

---

17
tuck stainback
(Los Angeles Angels)

---

18
Lou Stringer
(Los Angeles Angels)
---
1948 Signal Oil Baseball slides
#
Description
Conditions

---

6
larry barton
(Los Angeles Angels)

NM/Mint
NM
EXMT
EX
VGEX
VG
Good
Fair/Poor
--
--
--
2 in stock
$300.00/each
--
--
--
--

---

7
cece garriott
(Los Angeles Angels)

NM/Mint
NM
EXMT
EX
VGEX
VG
Good
Fair/Poor
1 in stock
$660.00/each
--
--
--
--
--
--
--

---

8
al glossop
(Los Angeles Angels)

| | | | | | | | |
| --- | --- | --- | --- | --- | --- | --- | --- |
| -- | -- | -- | -- | -- | -- | -- | -- |

---

9
Eddie Malone
(Los Angeles Angels)

NM/Mint
NM
EXMT
EX
VGEX
VG
Good
Fair/Poor
--
1 in stock
$600.00/each
--
--
--
--
--
--

---

10
bill schuster
(Los Angeles Angels)

| | | | | | | | |
| --- | --- | --- | --- | --- | --- | --- | --- |
| -- | -- | -- | -- | -- | -- | -- | -- |
---
1950 Hages Dairy Baseball Regular
#
Description
Conditions

---

11
Frank Baumholtz
(Los Angeles Angels)

NM/Mint
NM
EXMT
EX
VGEX
VG
Good
Fair/Poor
--
--
--
--
1 in stock
$280.00/each
--
--
--

---

109
K Washington(J. Robinson teamate)
(Los Angeles Angels)

| | | | | | | | |
| --- | --- | --- | --- | --- | --- | --- | --- |
| -- | -- | -- | -- | -- | -- | -- | -- |
---
1952 Mothers Baseball Regular
#
Description
Conditions

---

10
max west
(Los Angeles Angels)

NM/Mint
NM
EXMT
EX
VGEX
VG
Good
Fair/Poor
--
--
--
--
--
--
1 in stock
$16.00/each
--

---

16
Bob Talbot
(Los Angeles Angels)

---

45
Gene Baker
(Los Angeles Angels)

NM/Mint
NM
EXMT
EX
VGEX
VG
Good
Fair/Poor
--
--
--
--
--
--
--
1 in stock
$14.40/each

---

60
Stan Hack
(Los Angeles Angels)

NM/Mint
NM
EXMT
EX
VGEX
VG
Good
Fair/Poor
--
--
--
--
--
1 in stock
$30.00/each
--
--

---

61
bob spicer
(Los Angeles Angels)

---

62
jack hollis
(Los Angeles Angels)

| | | | | | | | |
| --- | --- | --- | --- | --- | --- | --- | --- |
| -- | -- | -- | -- | -- | -- | -- | -- |

---

63
ed chandler
(Los Angeles Angels)

| | | | | | | | |
| --- | --- | --- | --- | --- | --- | --- | --- |
| -- | -- | -- | -- | -- | -- | -- | -- |

---

64
bill moisan
(Los Angeles Angels)

| | | | | | | | |
| --- | --- | --- | --- | --- | --- | --- | --- |
| -- | -- | -- | -- | -- | -- | -- | -- |
---
1953 Mothers Baseball Regular
#
Description
Conditions

---

2
Joe Ostrowski
(Los Angeles Angels)

| | | | | | | | |
| --- | --- | --- | --- | --- | --- | --- | --- |
| -- | -- | -- | -- | -- | -- | -- | -- |

---

3
Will Ramsdell
(Los Angeles Angels)

| | | | | | | | |
| --- | --- | --- | --- | --- | --- | --- | --- |
| -- | -- | -- | -- | -- | -- | -- | -- |

---

19
max west
(Los Angeles Angels)

NM/Mint
NM
EXMT
EX
VGEX
VG
Good
Fair/Poor
--
--
--
--
--
--
--
1 in stock
$3.50/each

---

36
Bill Raimondi
(Los Angeles Angels)

| | | | | | | | |
| --- | --- | --- | --- | --- | --- | --- | --- |
| -- | -- | -- | -- | -- | -- | -- | -- |

---

39
Dick Smith
(Los Angeles Angels)

| | | | | | | | |
| --- | --- | --- | --- | --- | --- | --- | --- |
| -- | -- | -- | -- | -- | -- | -- | -- |

---

48
Elvin Tappe
(Los Angeles Angels)

| | | | | | | | |
| --- | --- | --- | --- | --- | --- | --- | --- |
| -- | -- | -- | -- | -- | -- | -- | -- |

---

49
Stan Hack
(Los Angeles Angels)

| | | | | | | | |
| --- | --- | --- | --- | --- | --- | --- | --- |
| -- | -- | -- | -- | -- | -- | -- | -- |

---

50
Fred Richards
(Los Angeles Angels)
---
1961 Bazooka Baseball Regular
#
Description
Conditions

---

18
Ted Kluszewski
(Los Angeles Angels)

| | | | | | | | |
| --- | --- | --- | --- | --- | --- | --- | --- |
| -- | -- | -- | -- | -- | -- | -- | -- |
---
1961 Fleer Baseball Team Logo Decals
#
Description
Conditions

---

1
los angeles angels
(Los Angeles Angels)
---
1961 Topps Baseball Regular
#
Description
Conditions

---

65
Ted Kluszewski
(Los Angeles Angels)

---

121
Eli Grba
(Los Angeles Angels)

---

156
ken hunt
(Los Angeles Angels)

---

163
Ed Sadowski
(Los Angeles Angels)

NM/Mint
NM
EXMT
EX
VGEX
VG
Good
Fair/Poor
--
--
3 in stock
$4.50/each
6 in stock
$3.00/each
--
--
--
--

---

176
ken aspromonte
(Los Angeles Angels)

---

184
Steve Bilko
(Los Angeles Angels)

---

195
Jerry Casale
(Los Angeles Angels)

---

209
Ken McBride
(Los Angeles Angels)

---

216
Ted Bowsfield
(Los Angeles Angels)

---

225
Bill Rigney
(Los Angeles Angels)

---

246
Bob Davis
(Los Angeles Angels)

NM/Mint
NM
EXMT
EX
VGEX
VG
Good
Fair/Poor
--
--
2 in stock
$4.50/each
4 in stock
$3.00/each
--
--
--
--

---

263
ken hamlin
(Los Angeles Angels)

---

272
Tom Morgan
(Los Angeles Angels)

---

282
Faye Throneberry
(Los Angeles Angels)

---

288
Albie Pearson
(Los Angeles Angels)

NM/Mint
NM
EXMT
EX
VGEX
VG
Good
Fair/Poor
--
--
--
4 in stock
$4.00/each
1 in stock
$3.04/each
--
--
--

---

291
Tex Clevenger
(Los Angeles Angels)

NM/Mint
NM
EXMT
EX
VGEX
VG
Good
Fair/Poor
--
--
--
3 in stock
$3.00/each
--
--
--
--

---

329
Julio Becquer
(Los Angeles Angels)

---

331
Ned Garver
(Los Angeles Angels)

NM/Mint
NM
EXMT
EX
VGEX
VG
Good
Fair/Poor
--
--
--
--
2 in stock
$2.40/each
3 in stock
$1.50/each
--
--

---

358
Earl Averill
(Los Angeles Angels)

---

413
Eddie Yost
(Los Angeles Angels)

---

457
Johnny James
(Los Angeles Angels)

NM/Mint
NM
EXMT
EX
VGEX
VG
Good
Fair/Poor
--
--
1 in stock
$9.00/each
--
--
--
--
--

---

464
Leroy Thomas
(Los Angeles Angels)

| | | | | | | | |
| --- | --- | --- | --- | --- | --- | --- | --- |
| -- | -- | -- | -- | -- | -- | -- | -- |

---

466
Ron Moeller
(Los Angeles Angels)

---

508
Rocky Bridges
(Los Angeles Angels)

---

527
Gene Leek
(Los Angeles Angels)

---

547
Leon Wagner
(Los Angeles Angels)

---

547-psa
Leon Wagner (psa8)
(Los Angeles Angels)

| | | | | | | | |
| --- | --- | --- | --- | --- | --- | --- | --- |
| -- | -- | -- | -- | -- | -- | -- | -- |
---
1961 Nu-Card Baseball Regular
#
Description
Conditions

---

414
Gene Autry AL Votes
(Los Angeles Angels)

NM/Mint
NM
EXMT
EX
VGEX
VG
Good
Fair/Poor
--
1 in stock
$12.00/each
--
--
--
--
--
--
---
1961 Topps Baseball Stamps
#
Description
Conditions

---

42
Jerry Casale
(Los Angeles Angels)

NM/Mint
NM
EXMT
EX
VGEX
VG
Good
Fair/Poor
--
--
2 in stock
$3.75/each
--
--
3 in stock
$1.50/each
--
--

---

45
Bob Cerv
(Los Angeles Angels)

NM/Mint
NM
EXMT
EX
VGEX
VG
Good
Fair/Poor
--
--
--
--
2 in stock
$2.00/each
--
--
--

---

73
Ned Garver
(Los Angeles Angels)

NM/Mint
NM
EXMT
EX
VGEX
VG
Good
Fair/Poor
--
--
--
--
1 in stock
$1.60/each
1 in stock
$1.20/each
--
--

---

91
ken hunt
(Los Angeles Angels)

NM/Mint
NM
EXMT
EX
VGEX
VG
Good
Fair/Poor
--
--
--
--
--
1 in stock
$1.50/each
--
--

---

104
Ted Kluszewski
(Los Angeles Angels)

| | | | | | | | |
| --- | --- | --- | --- | --- | --- | --- | --- |
| -- | -- | -- | -- | -- | -- | -- | -- |

---

161
Ed Sadowski
(Los Angeles Angels)

NM/Mint
NM
EXMT
EX
VGEX
VG
Good
Fair/Poor
--
--
1 in stock
$3.75/each
--
--
1 in stock
$1.25/each
--
--

---

207
Eddie Yost
(Los Angeles Angels)

NM/Mint
NM
EXMT
EX
VGEX
VG
Good
Fair/Poor
--
--
--
--
--
1 in stock
$1.00/each
--
--
---
1961 Topps Baseball magic rub-offs
#
Description
Conditions

---

19
los angeles angels pennant
(Los Angeles Angels)

| | | | | | | | |
| --- | --- | --- | --- | --- | --- | --- | --- |
| -- | -- | -- | -- | -- | -- | -- | -- |

---

23
duane duke mass
(Los Angeles Angels)
---
1962 Topps Baseball Baseball Bucks
#
Description
Conditions

---

58
Ken McBride
(Los Angeles Angels)

NM/Mint
NM
EXMT
EX
VGEX
VG
Good
Fair/Poor
--
--
--
1 in stock
$6.00/each
--
1 in stock
$3.60/each
--
--

---

88
lee thomas
(Los Angeles Angels)

NM/Mint
NM
EXMT
EX
VGEX
VG
Good
Fair/Poor
--
--
1 in stock
$9.00/each
1 in stock
$6.00/each
--
--
--
--

---

90
Leon Wagner
(Los Angeles Angels)

NM/Mint
NM
EXMT
EX
VGEX
VG
Good
Fair/Poor
--
--
--
2 in stock
$9.00/each
--
--
--
--
---
1962 post Baseball Canadian
#
Description
Conditions

---

72
Gene Green
(Los Angeles Angels)

---

73
Dick Donovan
(Los Angeles Angels)

| | | | | | | | |
| --- | --- | --- | --- | --- | --- | --- | --- |
| -- | -- | -- | -- | -- | -- | -- | -- |

---

74
Steve Bilko
(Los Angeles Angels)

NM/Mint
NM
EXMT
EX
VGEX
VG
Good
Fair/Poor
--
--
--
--
--
2 in stock
$4.20/each
--
--

---

75
undefined
(Los Angeles Angels)

| | | | | | | | |
| --- | --- | --- | --- | --- | --- | --- | --- |
| -- | -- | -- | -- | -- | -- | -- | -- |

---

76
Eddie Yost
(Los Angeles Angels)

| | | | | | | | |
| --- | --- | --- | --- | --- | --- | --- | --- |
| -- | -- | -- | -- | -- | -- | -- | -- |

---

77
--undefined--
(Los Angeles Angels)

| | | | | | | | |
| --- | --- | --- | --- | --- | --- | --- | --- |
| -- | -- | -- | -- | -- | -- | -- | -- |

---

78
Albie Pearson
(Los Angeles Angels)

| | | | | | | | |
| --- | --- | --- | --- | --- | --- | --- | --- |
| -- | -- | -- | -- | -- | -- | -- | -- |

---

79
ken hunt
(Los Angeles Angels)

NM/Mint
NM
EXMT
EX
VGEX
VG
Good
Fair/Poor
--
--
--
--
--
--
--
1 in stock
$1.35/each

---

80
Earl Averill
(Los Angeles Angels)

NM/Mint
NM
EXMT
EX
VGEX
VG
Good
Fair/Poor
--
--
--
--
--
2 in stock
$2.70/each
--
--

---

81
ryne duren
(Los Angeles Angels)

| | | | | | | | |
| --- | --- | --- | --- | --- | --- | --- | --- |
| -- | -- | -- | -- | -- | -- | -- | -- |

---

82
Ted Kluszewski
(Los Angeles Angels)
---
1962 Jello Baseball Regular
#
Description
Conditions

---

74
Steve Bilko
(Los Angeles Angels)

| | | | | | | | |
| --- | --- | --- | --- | --- | --- | --- | --- |
| -- | -- | -- | -- | -- | -- | -- | -- |

---

75
Rocky Bridges
(Los Angeles Angels)

| | | | | | | | |
| --- | --- | --- | --- | --- | --- | --- | --- |
| -- | -- | -- | -- | -- | -- | -- | -- |

---

76
Eddie Yost
(Los Angeles Angels)

| | | | | | | | |
| --- | --- | --- | --- | --- | --- | --- | --- |
| -- | -- | -- | -- | -- | -- | -- | -- |

---

78
Albie Pearson
(Los Angeles Angels)

| | | | | | | | |
| --- | --- | --- | --- | --- | --- | --- | --- |
| -- | -- | -- | -- | -- | -- | -- | -- |

---

79
ken hunt
(Los Angeles Angels)

| | | | | | | | |
| --- | --- | --- | --- | --- | --- | --- | --- |
| -- | -- | -- | -- | -- | -- | -- | -- |

---

80
Earl Averill
(Los Angeles Angels)

---

81
ryne duren
(Los Angeles Angels)

| | | | | | | | |
| --- | --- | --- | --- | --- | --- | --- | --- |
| -- | -- | -- | -- | -- | -- | -- | -- |
---
1962 Bazooka Baseball Regular
#
Description
Conditions

---

6
lee thomas
(Los Angeles Angels)

| | | | | | | | |
| --- | --- | --- | --- | --- | --- | --- | --- |
| -- | -- | -- | -- | -- | -- | -- | -- |

---

25
Ken McBride
(Los Angeles Angels)

| | | | | | | | |
| --- | --- | --- | --- | --- | --- | --- | --- |
| -- | -- | -- | -- | -- | -- | -- | -- |
---
1962 Topps Baseball Stamp Panels
#
Description
Conditions

---

26
Steve Bilko / Roy Sievers w/ Tab
(Los Angeles Angels)

NM/Mint
NM
EXMT
EX
VGEX
VG
Good
Fair/Poor
--
--
--
--
--
1 in stock
$4.50/each
--
--

---

210
leon wagner/jim davenport w/ tab
(Los Angeles Angels)

| | | | | | | | |
| --- | --- | --- | --- | --- | --- | --- | --- |
| -- | -- | -- | -- | -- | -- | -- | -- |

---

220
los angeles angels/kc athletics w/tab
(Los Angeles Angels)

| | | | | | | | |
| --- | --- | --- | --- | --- | --- | --- | --- |
| -- | -- | -- | -- | -- | -- | -- | -- |
---
1962 Topps Baseball Regular
#
Description
Conditions

---

11
Tom Morgan
(Los Angeles Angels)

---

39
Joe Koppe
(Los Angeles Angels)

---

68
Ken L. Hunt
(Los Angeles Angels)

---

96
Eli Grba
(Los Angeles Angels)

---

128
Art Fowler
(Los Angeles Angels)

---

132A
Angels Team - w/Insert
(Los Angeles Angels)

---

132B
angel team card wo/Insert
(Los Angeles Angels)

NM/Mint
NM
EXMT
EX
VGEX
VG
Good
Fair/Poor
--
--
--
3 in stock
$5.00/each
--
--
--
--

---

154
lee thomas
(Los Angeles Angels)

| | | | | | | | |
| --- | --- | --- | --- | --- | --- | --- | --- |
| -- | -- | -- | -- | -- | -- | -- | -- |

---

154a
lee thomas
(Los Angeles Angels)

---

154b
Lee Thomas green tint
(Los Angeles Angels)

---

176A
Eddie Yost
(Los Angeles Angels)

---

176B
Eddie Yost batting
(Los Angeles Angels)

---

194
dean chance
(Los Angeles Angels)

| | | | | | | | |
| --- | --- | --- | --- | --- | --- | --- | --- |
| -- | -- | -- | -- | -- | -- | -- | -- |

---

194a
dean chance
(Los Angeles Angels)

---

194b
dean chance green tint
(Los Angeles Angels)

| | | | | | | | |
| --- | --- | --- | --- | --- | --- | --- | --- |
| -- | -- | -- | -- | -- | -- | -- | -- |

---

209
Jim Fregosi
(Los Angeles Angels)

---

257
Jack Spring
(Los Angeles Angels)

---

268
Ken McBride
(Los Angeles Angels)

---

287
George Witt
(Los Angeles Angels)

NM/Mint
NM
EXMT
EX
VGEX
VG
Good
Fair/Poor
--
--
--
4 in stock
$3.00/each
1 in stock
$2.40/each
--
--
--

---

343
Albie Pearson
(Los Angeles Angels)

---

369
Ted Bowsfield
(Los Angeles Angels)

NM/Mint
NM
EXMT
EX
VGEX
VG
Good
Fair/Poor
--
--
--
5 in stock
$2.50/each
5 in stock
$1.90/each
--
--
--

---

388
ryne duren
(Los Angeles Angels)

---

422
Steve Bilko
(Los Angeles Angels)

---

431
Bob Rodgers
(Los Angeles Angels)

NM/Mint
NM
EXMT
EX
VGEX
VG
Good
Fair/Poor
--
--
2 in stock
$4.50/each
2 in stock
$3.00/each
--
--
--
--

---

452
Earl Averill
(Los Angeles Angels)

---

491
Leon Wagner
(Los Angeles Angels)

---

498
Jim Donohue
(Los Angeles Angels)

---

525
George Thomas
(Los Angeles Angels)

---

525-psa`
George Thomas (psa8)
(Los Angeles Angels)

NM/Mint
NM
EXMT
EX
VGEX
VG
Good
Fair/Poor
1 in stock
$45.00/each
--
--
--
--
--
--
--

---

539
Billy Moran
(Los Angeles Angels)

---

539-psa
Billy Moran (psa8)
(Los Angeles Angels)

| | | | | | | | |
| --- | --- | --- | --- | --- | --- | --- | --- |
| -- | -- | -- | -- | -- | -- | -- | -- |

---

549
Bill Rigney
(Los Angeles Angels)

NM/Mint
NM
EXMT
EX
VGEX
VG
Good
Fair/Poor
--
--
1 in stock
$21.00/each
--
--
--
--
--

---

569
Ed Sadowski
(Los Angeles Angels)

---

569-psa
Ed Sadowski psa
(Los Angeles Angels)

NM/Mint
NM
EXMT
EX
VGEX
VG
Good
Fair/Poor
--
2 in stock
$35.00/each
--
--
--
--
--
--
---
1962 post Baseball cereal
#
Description
Conditions

---

74
Steve Bilko
(Los Angeles Angels)

NM/Mint
NM
EXMT
EX
VGEX
VG
Good
Fair/Poor
--
--
--
--
2 in stock
$1.60/each
3 in stock
$1.00/each
--
--

---

75
Rocky Bridges
(Los Angeles Angels)

| | | | | | | | |
| --- | --- | --- | --- | --- | --- | --- | --- |
| -- | -- | -- | -- | -- | -- | -- | -- |

---

76
Eddie Yost
(Los Angeles Angels)

---

77
Leon Wagner
(Los Angeles Angels)

NM/Mint
NM
EXMT
EX
VGEX
VG
Good
Fair/Poor
--
--
--
--
2 in stock
$3.20/each
--
--
--

---

78
Albie Pearson
(Los Angeles Angels)

NM/Mint
NM
EXMT
EX
VGEX
VG
Good
Fair/Poor
--
--
--
--
2 in stock
$3.20/each
--
--
--

---

79
ken hunt
(Los Angeles Angels)

---

80
Earl Averill
(Los Angeles Angels)

---

81
ryne duren
(Los Angeles Angels)

NM/Mint
NM
EXMT
EX
VGEX
VG
Good
Fair/Poor
--
--
--
1 in stock
$4.00/each
--
--
--
--

---

82
Ted Kluszewski
(Los Angeles Angels)

| | | | | | | | |
| --- | --- | --- | --- | --- | --- | --- | --- |
| -- | -- | -- | -- | -- | -- | -- | -- |
---
1962 Topps Baseball Stamps
#
Description
Conditions

---

19
Steve Bilko
(Los Angeles Angels)

---

22
Ted Bowsfield
(Los Angeles Angels)

NM/Mint
NM
EXMT
EX
VGEX
VG
Good
Fair/Poor
--
--
--
--
1 in stock
$2.00/each
--
--
--

---

78
ken hunt
(Los Angeles Angels)

NM/Mint
NM
EXMT
EX
VGEX
VG
Good
Fair/Poor
--
--
--
4 in stock
$2.50/each
1 in stock
$2.00/each
--
--
--

---

106
Ken McBride
(Los Angeles Angels)

NM/Mint
NM
EXMT
EX
VGEX
VG
Good
Fair/Poor
--
--
2 in stock
$3.75/each
--
--
--
--
--

---

124
Albie Pearson
(Los Angeles Angels)

| | | | | | | | |
| --- | --- | --- | --- | --- | --- | --- | --- |
| -- | -- | -- | -- | -- | -- | -- | -- |

---

139
Bob Rodgers
(Los Angeles Angels)

NM/Mint
NM
EXMT
EX
VGEX
VG
Good
Fair/Poor
--
--
1 in stock
$5.25/each
--
2 in stock
$2.80/each
--
--
--

---

162
George Thomas
(Los Angeles Angels)

NM/Mint
NM
EXMT
EX
VGEX
VG
Good
Fair/Poor
--
--
--
2 in stock
$3.00/each
1 in stock
$2.40/each
--
--
--

---

163
lee thomas
(Los Angeles Angels)

NM/Mint
NM
EXMT
EX
VGEX
VG
Good
Fair/Poor
--
--
1 in stock
$4.50/each
1 in stock
$3.00/each
--
--
--
--

---

170
Leon Wagner
(Los Angeles Angels)

---

190
los angeles angels l
(Los Angeles Angels)
---
1962 salada tea Baseball coins
#
Description
Conditions

---

7-180a
ken aspromonte (180 back)
(Los Angeles Angels)

| | | | | | | | |
| --- | --- | --- | --- | --- | --- | --- | --- |
| -- | -- | -- | -- | -- | -- | -- | -- |

---

7a
ken aspromonte
(Los Angeles Angels)

| | | | | | | | |
| --- | --- | --- | --- | --- | --- | --- | --- |
| -- | -- | -- | -- | -- | -- | -- | -- |

---

17
Steve Bilko
(Los Angeles Angels)

| | | | | | | | |
| --- | --- | --- | --- | --- | --- | --- | --- |
| -- | -- | -- | -- | -- | -- | -- | -- |

---

17-180b
Steve Bilko (white buttons) (180 back)
(Los Angeles Angels)

| | | | | | | | |
| --- | --- | --- | --- | --- | --- | --- | --- |
| -- | -- | -- | -- | -- | -- | -- | -- |

---

17A
Steve Bilko (red buttons)
(Los Angeles Angels)

| | | | | | | | |
| --- | --- | --- | --- | --- | --- | --- | --- |
| -- | -- | -- | -- | -- | -- | -- | -- |

---

17B
steve bilko (white buttons)
(Los Angeles Angels)

| | | | | | | | |
| --- | --- | --- | --- | --- | --- | --- | --- |
| -- | -- | -- | -- | -- | -- | -- | -- |

---

24
Earl Averill (red shirt buttons)
(Los Angeles Angels)

| | | | | | | | |
| --- | --- | --- | --- | --- | --- | --- | --- |
| -- | -- | -- | -- | -- | -- | -- | -- |

---

24
Earl Averill
(Los Angeles Angels)

NM/Mint
NM
EXMT
EX
VGEX
VG
Good
Fair/Poor
--
1 in stock
$4.50/each
--
--
--
--
--
--

---

24-180a
Earl Averill (red shirt button) (180 back)
(Los Angeles Angels)

| | | | | | | | |
| --- | --- | --- | --- | --- | --- | --- | --- |
| -- | -- | -- | -- | -- | -- | -- | -- |

---

24a
Earl Averill (red shirt buttons)
(Los Angeles Angels)

| | | | | | | | |
| --- | --- | --- | --- | --- | --- | --- | --- |
| -- | -- | -- | -- | -- | -- | -- | -- |

---

24b
Earl Averill (white shirt buttons)
(Los Angeles Angels)

NM/Mint
NM
EXMT
EX
VGEX
VG
Good
Fair/Poor
--
1 in stock
$8.00/each
1 in stock
$6.00/each
--
--
--
--
--

---

34
ken hamlin
(Los Angeles Angels)

| | | | | | | | |
| --- | --- | --- | --- | --- | --- | --- | --- |
| -- | -- | -- | -- | -- | -- | -- | -- |

---

34A
ken hamlin (red buttons)
(Los Angeles Angels)

NM/Mint
NM
EXMT
EX
VGEX
VG
Good
Fair/Poor
--
--
1 in stock
$7.50/each
--
--
--
--
--

---

34B
ken hamlin (white buttons)
(Los Angeles Angels)

NM/Mint
NM
EXMT
EX
VGEX
VG
Good
Fair/Poor
--
2 in stock
$7.00/each
--
2 in stock
$3.50/each
--
--
--
--

---

46
ryne duren
(Los Angeles Angels)

| | | | | | | | |
| --- | --- | --- | --- | --- | --- | --- | --- |
| -- | -- | -- | -- | -- | -- | -- | -- |

---

46-a
ryne duren (red buttons)
(Los Angeles Angels)

| | | | | | | | |
| --- | --- | --- | --- | --- | --- | --- | --- |
| -- | -- | -- | -- | -- | -- | -- | -- |

---

46-b
ryne duren (white buttons)
(Los Angeles Angels)

| | | | | | | | |
| --- | --- | --- | --- | --- | --- | --- | --- |
| -- | -- | -- | -- | -- | -- | -- | -- |

---

57
Leon Wagner
(Los Angeles Angels)

| | | | | | | | |
| --- | --- | --- | --- | --- | --- | --- | --- |
| -- | -- | -- | -- | -- | -- | -- | -- |

---

57a
Leon Wagner (red buttons)
(Los Angeles Angels)

| | | | | | | | |
| --- | --- | --- | --- | --- | --- | --- | --- |
| -- | -- | -- | -- | -- | -- | -- | -- |

---

57a-180
Leon Wagner (red buttons) (180 back)
(Los Angeles Angels)

NM/Mint
NM
EXMT
EX
VGEX
VG
Good
Fair/Poor
--
--
1 in stock
$12.00/each
--
--
--
--
--

---

57b
Leon Wagner (white buttons)
(Los Angeles Angels)

NM/Mint
NM
EXMT
EX
VGEX
VG
Good
Fair/Poor
--
--
--
1 in stock
$3.50/each
--
--
--
--

---

63
Albie Pearson (white buttons)
(Los Angeles Angels)

| | | | | | | | |
| --- | --- | --- | --- | --- | --- | --- | --- |
| -- | -- | -- | -- | -- | -- | -- | -- |

---

63-180a
Albie Pearson (red buttons)(180 back)
(Los Angeles Angels)

| | | | | | | | |
| --- | --- | --- | --- | --- | --- | --- | --- |
| -- | -- | -- | -- | -- | -- | -- | -- |

---

63-b
Albie Pearson (white buttons)
(Los Angeles Angels)

---

63a
Albie Pearson (red buttons)
(Los Angeles Angels)

NM/Mint
NM
EXMT
EX
VGEX
VG
Good
Fair/Poor
--
--
--
1 in stock
$6.00/each
--
--
--
--

---

76
ken hunt
(Los Angeles Angels)

| | | | | | | | |
| --- | --- | --- | --- | --- | --- | --- | --- |
| -- | -- | -- | -- | -- | -- | -- | -- |

---

76-b
ken hunt (white buttons)
(Los Angeles Angels)

| | | | | | | | |
| --- | --- | --- | --- | --- | --- | --- | --- |
| -- | -- | -- | -- | -- | -- | -- | -- |

---

76a
ken hunt (white buttons)
(Los Angeles Angels)

NM/Mint
NM
EXMT
EX
VGEX
VG
Good
Fair/Poor
--
--
--
1 in stock
$6.00/each
--
--
--
--

---

76b-180
ken hunt (red buttons) (180 back)
(Los Angeles Angels)

NM/Mint
NM
EXMT
EX
VGEX
VG
Good
Fair/Poor
--
--
1 in stock
$7.50/each
--
--
--
--
--

---

82
Gene Leek
(Los Angeles Angels)

| | | | | | | | |
| --- | --- | --- | --- | --- | --- | --- | --- |
| -- | -- | -- | -- | -- | -- | -- | -- |

---

82-180
Gene Leek (white button) (180 back)
(Los Angeles Angels)

| | | | | | | | |
| --- | --- | --- | --- | --- | --- | --- | --- |
| -- | -- | -- | -- | -- | -- | -- | -- |

---

82-b
Gene Leek (white button)
(Los Angeles Angels)

| | | | | | | | |
| --- | --- | --- | --- | --- | --- | --- | --- |
| -- | -- | -- | -- | -- | -- | -- | -- |

---

82a
Gene Leek (red buttons)
(Los Angeles Angels)

| | | | | | | | |
| --- | --- | --- | --- | --- | --- | --- | --- |
| -- | -- | -- | -- | -- | -- | -- | -- |

---

82a-180
Gene Leek (red buttons) (180 back)
(Los Angeles Angels)

---

91
Ken McBride
(Los Angeles Angels)

| | | | | | | | |
| --- | --- | --- | --- | --- | --- | --- | --- |
| -- | -- | -- | -- | -- | -- | -- | -- |

---

91a
Ken McBride (red buttons)
(Los Angeles Angels)

| | | | | | | | |
| --- | --- | --- | --- | --- | --- | --- | --- |
| -- | -- | -- | -- | -- | -- | -- | -- |

---

91b
Ken McBride (white buttons)
(Los Angeles Angels)

| | | | | | | | |
| --- | --- | --- | --- | --- | --- | --- | --- |
| -- | -- | -- | -- | -- | -- | -- | -- |

---

154
Tommy Davis
(Los Angeles Angels)

| | | | | | | | |
| --- | --- | --- | --- | --- | --- | --- | --- |
| -- | -- | -- | -- | -- | -- | -- | -- |

---

209
Joe Koppe
(Los Angeles Angels)

NM/Mint
NM
EXMT
EX
VGEX
VG
Good
Fair/Poor
--
1 in stock
$20.00/each
--
--
--
--
--
--
---
1962 Topps Baseball Venezuelan
#
Description
Conditions

---

11
Tom Morgan
(Los Angeles Angels)

| | | | | | | | |
| --- | --- | --- | --- | --- | --- | --- | --- |
| -- | -- | -- | -- | -- | -- | -- | -- |

---

39
Joe Koppe
(Los Angeles Angels)

---

68
ken hunt
(Los Angeles Angels)

---

96
Eli Grba
(Los Angeles Angels)

| | | | | | | | |
| --- | --- | --- | --- | --- | --- | --- | --- |
| -- | -- | -- | -- | -- | -- | -- | -- |

---

128
Art Fowler
(Los Angeles Angels)

| | | | | | | | |
| --- | --- | --- | --- | --- | --- | --- | --- |
| -- | -- | -- | -- | -- | -- | -- | -- |

---

132
Angels Team
(Los Angeles Angels)

NM/Mint
NM
EXMT
EX
VGEX
VG
Good
Fair/Poor
--
--
--
--
--
1 in stock
$87.50/each
--
--

---

154
lee thomas
(Los Angeles Angels)

| | | | | | | | |
| --- | --- | --- | --- | --- | --- | --- | --- |
| -- | -- | -- | -- | -- | -- | -- | -- |

---

176
Eddie Yost
(Los Angeles Angels)

---

194
dean chance
(Los Angeles Angels)

| | | | | | | | |
| --- | --- | --- | --- | --- | --- | --- | --- |
| -- | -- | -- | -- | -- | -- | -- | -- |
---
1963 Jello Baseball Regular
#
Description
Conditions

---

24
Steve Bilko
(Los Angeles Angels)

| | | | | | | | |
| --- | --- | --- | --- | --- | --- | --- | --- |
| -- | -- | -- | -- | -- | -- | -- | -- |

---

25
bill moran
(Los Angeles Angels)

NM/Mint
NM
EXMT
EX
VGEX
VG
Good
Fair/Poor
--
--
--
--
--
1 in stock
$2.50/each
--
--

---

26
Joe Koppe
(Los Angeles Angels)

NM/Mint
NM
EXMT
EX
VGEX
VG
Good
Fair/Poor
--
--
--
--
1 in stock
$4.00/each
--
--
--

---

27
felix torres
(Los Angeles Angels)

| | | | | | | | |
| --- | --- | --- | --- | --- | --- | --- | --- |
| -- | -- | -- | -- | -- | -- | -- | -- |

---

28
Leon Wagner
(Los Angeles Angels)

NM/Mint
NM
EXMT
EX
VGEX
VG
Good
Fair/Poor
--
--
--
--
--
--
2 in stock
$3.50/each
--

---

29
Albie Pearson
(Los Angeles Angels)

NM/Mint
NM
EXMT
EX
VGEX
VG
Good
Fair/Poor
--
--
--
--
--
1 in stock
$2.50/each
1 in stock
$2.50/each
--

---

30
lee thomas
(Los Angeles Angels)

| | | | | | | | |
| --- | --- | --- | --- | --- | --- | --- | --- |
| -- | -- | -- | -- | -- | -- | -- | -- |

---

31
Bob Rodgers
(Los Angeles Angels)

| | | | | | | | |
| --- | --- | --- | --- | --- | --- | --- | --- |
| -- | -- | -- | -- | -- | -- | -- | -- |

---

32
dean chance
(Los Angeles Angels)

NM/Mint
NM
EXMT
EX
VGEX
VG
Good
Fair/Poor
--
--
--
--
1 in stock
$4.00/each
--
--
--

---

33
Ken McBride
(Los Angeles Angels)

| | | | | | | | |
| --- | --- | --- | --- | --- | --- | --- | --- |
| -- | -- | -- | -- | -- | -- | -- | -- |

---

34
George Thomas
(Los Angeles Angels)

| | | | | | | | |
| --- | --- | --- | --- | --- | --- | --- | --- |
| -- | -- | -- | -- | -- | -- | -- | -- |
---
1963 Topps Baseball peel-offs
#
Description
Conditions

---

44
lee thomas
(Los Angeles Angels)
---
1963 Exhibits Baseball Stat backs
#
Description
Conditions

---

13
dean chance
(Los Angeles Angels)

NM/Mint
NM
EXMT
EX
VGEX
VG
Good
Fair/Poor
--
--
1 in stock
$9.00/each
--
--
--
--
--

---

46
Ken McBride
(Los Angeles Angels)

NM/Mint
NM
EXMT
EX
VGEX
VG
Good
Fair/Poor
--
--
1 in stock
$9.00/each
1 in stock
$6.00/each
--
--
--
--

---

61
lee thomas
(Los Angeles Angels)

NM/Mint
NM
EXMT
EX
VGEX
VG
Good
Fair/Poor
--
1 in stock
$12.00/each
--
--
--
--
--
--

---

62
Leon Wagner
(Los Angeles Angels)

NM/Mint
NM
EXMT
EX
VGEX
VG
Good
Fair/Poor
--
--
1 in stock
$9.00/each
--
--
1 in stock
$3.60/each
--
--
---
1963 Topps Baseball Regular
#
Description
Conditions

---

17
ryne duren
(Los Angeles Angels)

---

33
Bo Belinsky
(Los Angeles Angels)

---

39
Angels Team
(Los Angeles Angels)

---

57
Billy Moran
(Los Angeles Angels)

---

98
George Thomas
(Los Angeles Angels)

---

114
Dan Osinski
(Los Angeles Angels)

---

117
Jacke Davis
(Los Angeles Angels)

---

167
Jim Fregosi
(Los Angeles Angels)

---

182
Albie Pearson
(Los Angeles Angels)

---

207
ken hunt
(Los Angeles Angels)

---

231
Eli Grba
(Los Angeles Angels)

NM/Mint
NM
EXMT
EX
VGEX
VG
Good
Fair/Poor
--
--
2 in stock
$4.50/each
--
1 in stock
$2.28/each
--
--
--

---

249
Leo Burke
(Los Angeles Angels)

---

280
Bob Rodgers
(Los Angeles Angels)

---

294
Bill Rigney
(Los Angeles Angels)

NM/Mint
NM
EXMT
EX
VGEX
VG
Good
Fair/Poor
--
--
--
1 in stock
$4.00/each
--
--
--
--

---

322
Bob Turley
(Los Angeles Angels)

NM/Mint
NM
EXMT
EX
VGEX
VG
Good
Fair/Poor
--
--
--
--
--
1 in stock
$2.00/each
--
--

---

322-psa
Bob Turley (psa)
(Los Angeles Angels)

NM/Mint
NM
EXMT
EX
VGEX
VG
Good
Fair/Poor
--
1 in stock
$15.00/each
--
--
--
--
--
--

---

335
Leon Wagner
(Los Angeles Angels)

NM/Mint
NM
EXMT
EX
VGEX
VG
Good
Fair/Poor
--
--
--
1 in stock
$4.00/each
--
--
--
--

---

355
dean chance
(Los Angeles Angels)

| | | | | | | | |
| --- | --- | --- | --- | --- | --- | --- | --- |
| -- | -- | -- | -- | -- | -- | -- | -- |

---

372
Don Lee
(Los Angeles Angels)

---

372-psa
Don Lee psa 8
(Los Angeles Angels)

psa 8
NM
EXMT
EX
VGEX
VG
Good
Fair/Poor
1 in stock
$24.00/each
--
--
--
--
--
--
--

---

396
Joe Koppe
(Los Angeles Angels)

NM/Mint
NM
EXMT
EX
VGEX
VG
Good
Fair/Poor
--
--
--
--
1 in stock
$3.20/each
--
--
--

---

421
Tom Morgan
(Los Angeles Angels)

NM/Mint
NM
EXMT
EX
VGEX
VG
Good
Fair/Poor
--
--
--
--
1 in stock
$3.20/each
--
--
--

---

421-psa
Tom Morgan (psa)
(Los Angeles Angels)

| | | | | | | | |
| --- | --- | --- | --- | --- | --- | --- | --- |
| -- | -- | -- | -- | -- | -- | -- | -- |

---

441
lee thomas
(Los Angeles Angels)

NM/Mint
NM
EXMT
EX
VGEX
VG
Good
Fair/Poor
--
--
--
--
1 in stock
$3.20/each
--
--
--

---

454
Art Fowler
(Los Angeles Angels)

| | | | | | | | |
| --- | --- | --- | --- | --- | --- | --- | --- |
| -- | -- | -- | -- | -- | -- | -- | -- |

---

454a
Art Fowler # on orange
(Los Angeles Angels)

NM/Mint
NM
EXMT
EX
VGEX
VG
Good
Fair/Poor
--
--
--
--
--
1 in stock
$8.40/each
--
--

---

454b
Art Fowler # on white
(Los Angeles Angels)

| | | | | | | | |
| --- | --- | --- | --- | --- | --- | --- | --- |
| -- | -- | -- | -- | -- | -- | -- | -- |

---

482
felix torres
(Los Angeles Angels)

NM/Mint
NM
EXMT
EX
VGEX
VG
Good
Fair/Poor
--
--
--
--
--
1 in stock
$8.75/each
--
--

---

482-psa
felix torres (psa8)
(Los Angeles Angels)

| | | | | | | | |
| --- | --- | --- | --- | --- | --- | --- | --- |
| -- | -- | -- | -- | -- | -- | -- | -- |

---

510
Ken McBride
(Los Angeles Angels)

---

527
Ed Sadowski
(Los Angeles Angels)

---

541
Ron Moeller
(Los Angeles Angels)

---

541-psa
Ron Moeller (psa)
(Los Angeles Angels)

NM/Mint
NM
EXMT
EX
VGEX
VG
Good
Fair/Poor
--
1 in stock
$27.00/each
--
--
--
--
--
--

---

548
Tom Satriano
(Los Angeles Angels)

---

568
Bob Sadowski
(Los Angeles Angels)

---

572
Jack Spring
(Los Angeles Angels)

NM/Mint
NM
EXMT
EX
VGEX
VG
Good
Fair/Poor
--
--
--
1 in stock
$7.50/each
2 in stock
$5.70/each
--
--
--
---
1963 post Baseball cereal
#
Description
Conditions

---

24
Steve Bilko
(Los Angeles Angels)

| | | | | | | | |
| --- | --- | --- | --- | --- | --- | --- | --- |
| -- | -- | -- | -- | -- | -- | -- | -- |

---

25
bill moran
(Los Angeles Angels)

---

26

(Los Angeles Angels)

| | | | | | | | |
| --- | --- | --- | --- | --- | --- | --- | --- |
| -- | -- | -- | -- | -- | -- | -- | -- |

---

26A
joe koppe a:277
(Los Angeles Angels)

NM/Mint
NM
EXMT
EX
VGEX
VG
Good
Fair/Poor
--
--
--
--
--
--
--
1 in stock
$6.00/each

---

26B
joe koppe a:227
(Los Angeles Angels)

| | | | | | | | |
| --- | --- | --- | --- | --- | --- | --- | --- |
| -- | -- | -- | -- | -- | -- | -- | -- |

---

27
felix torres
(Los Angeles Angels)

| | | | | | | | |
| --- | --- | --- | --- | --- | --- | --- | --- |
| -- | -- | -- | -- | -- | -- | -- | -- |

---

28

(Los Angeles Angels)

| | | | | | | | |
| --- | --- | --- | --- | --- | --- | --- | --- |
| -- | -- | -- | -- | -- | -- | -- | -- |

---

28A
leon wagner a:278
(Los Angeles Angels)

NM/Mint
NM
EXMT
EX
VGEX
VG
Good
Fair/Poor
--
--
1 in stock
$18.00/each
--
--
--
--
--

---

28B
leon wagner a:272
(Los Angeles Angels)

---

29
Albie Pearson
(Los Angeles Angels)

NM/Mint
NM
EXMT
EX
VGEX
VG
Good
Fair/Poor
--
--
--
--
--
--
2 in stock
$2.00/each
--

---

30
lee thomas
(Los Angeles Angels)

| | | | | | | | |
| --- | --- | --- | --- | --- | --- | --- | --- |
| -- | -- | -- | -- | -- | -- | -- | -- |

---

31
Bob Rodgers
(Los Angeles Angels)

---

32
dean chance
(Los Angeles Angels)

---

33
Ken McBride
(Los Angeles Angels)

NM/Mint
NM
EXMT
EX
VGEX
VG
Good
Fair/Poor
--
--
--
--
--
1 in stock
$3.60/each
--
--

---

34
George Thomas
(Los Angeles Angels)
---
1963 Fleer Baseball Regular
#
Description
Conditions

---

18
Don Lee
(Los Angeles Angels)

---

19
Albie Pearson
(Los Angeles Angels)

NM/Mint
NM
EXMT
EX
VGEX
VG
Good
Fair/Poor
--
--
1 in stock
$11.25/each
--
--
--
--
--

---

20
Bob Rodgers
(Los Angeles Angels)

NM/Mint
NM
EXMT
EX
VGEX
VG
Good
Fair/Poor
--
--
4 in stock
$11.25/each
--
--
--
--
--

---

21
Leon Wagner
(Los Angeles Angels)
---
1963 salada tea Baseball coins
#
Description
Conditions

---

41
Ken McBride
(Los Angeles Angels)

---

48
Billy Moran
(Los Angeles Angels)

NM/Mint
NM
EXMT
EX
VGEX
VG
Good
Fair/Poor
--
--
3 in stock
$7.50/each
1 in stock
$5.00/each
--
--
--
--

---

55
Leon Wagner
(Los Angeles Angels)

---

59
lee thomas
(Los Angeles Angels)
---
1963 Bazooka Baseball Regular
#
Description
Conditions

---

2
Bob Rodgers
(Los Angeles Angels)

| | | | | | | | |
| --- | --- | --- | --- | --- | --- | --- | --- |
| -- | -- | -- | -- | -- | -- | -- | -- |

---

32
lee thomas
(Los Angeles Angels)

| | | | | | | | |
| --- | --- | --- | --- | --- | --- | --- | --- |
| -- | -- | -- | -- | -- | -- | -- | -- |
---
1964 Bazooka Baseball Regular
#
Description
Conditions

---

4
Ken McBride
(Los Angeles Angels)

NM/Mint
NM
EXMT
EX
VGEX
VG
Good
Fair/Poor
--
--
--
1 in stock
$20.00/each
--
--
--
--

---

22
Jim Fregosi
(Los Angeles Angels)

| | | | | | | | |
| --- | --- | --- | --- | --- | --- | --- | --- |
| -- | -- | -- | -- | -- | -- | -- | -- |
---
1964 Topps Baseball Regular
#
Description
Conditions

---

32
dean chance
(Los Angeles Angels)

NM/Mint
NM
EXMT
EX
VGEX
VG
Good
Fair/Poor
--
--
--
3 in stock
$1.50/each
--
2 in stock
$0.75/each
--
--

---

48
Bob Perry
(Los Angeles Angels)

NM/Mint
NM
EXMT
EX
VGEX
VG
Good
Fair/Poor
--
--
--
2 in stock
$1.50/each
--
--
--
--

---

61
Rodgers/Sadowski
(Los Angeles Angels)

---

71
Jack Spring
(Los Angeles Angels)

NM/Mint
NM
EXMT
EX
VGEX
VG
Good
Fair/Poor
--
--
1 in stock
$2.25/each
--
--
1 in stock
$0.75/each
--
--

---

97
Jim Fregosi
(Los Angeles Angels)

---

110
Albie Pearson
(Los Angeles Angels)

---

127
Gatewood/Simpson
(Los Angeles Angels)

---

149
paul foytack
(Los Angeles Angels)

---

149-psa
paul foytack (psa)
(Los Angeles Angels)

| | | | | | | | |
| --- | --- | --- | --- | --- | --- | --- | --- |
| -- | -- | -- | -- | -- | -- | -- | -- |

---

159
Charlie Dees
(Los Angeles Angels)

---

213
Angels Team
(Los Angeles Angels)

---

227
Barry Latman
(Los Angeles Angels)

---

255
lee thomas
(Los Angeles Angels)

NM/Mint
NM
EXMT
EX
VGEX
VG
Good
Fair/Poor
--
--
--
4 in stock
$2.00/each
7 in stock
$1.60/each
--
--
--

---

273
Mel Nelson
(Los Angeles Angels)

---

279
Joe Koppe
(Los Angeles Angels)

---

296
Ed Kirkpatrick
(Los Angeles Angels)

---

315
Bo Belinsky
(Los Angeles Angels)

NM/Mint
NM
EXMT
EX
VGEX
VG
Good
Fair/Poor
--
--
--
--
--
5 in stock
$2.00/each
--
--

---

333
Billy Moran
(Los Angeles Angels)

---

349
Art Fowler
(Los Angeles Angels)

---

383
Bill Rigney
(Los Angeles Angels)

NM/Mint
NM
EXMT
EX
VGEX
VG
Good
Fair/Poor
--
--
--
5 in stock
$4.00/each
2 in stock
$3.04/each
--
--
--

---

405
Ken McBride
(Los Angeles Angels)

---

426
Bob Rodgers
(Los Angeles Angels)

NM/Mint
NM
EXMT
EX
VGEX
VG
Good
Fair/Poor
--
--
--
5 in stock
$4.00/each
1 in stock
$3.04/each
--
--
--

---

441
Bob Duliba
(Los Angeles Angels)

---

493
Don Lee
(Los Angeles Angels)

NM/Mint
NM
EXMT
EX
VGEX
VG
Good
Fair/Poor
--
--
--
3 in stock
$4.00/each
1 in stock
$3.20/each
--
--
--

---

502
Knoop/Lee
(Los Angeles Angels)

NM/Mint
NM
EXMT
EX
VGEX
VG
Good
Fair/Poor
--
--
--
4 in stock
$4.00/each
--
--
--
--

---

521
Tom Satriano
(Los Angeles Angels)

NM/Mint
NM
EXMT
EX
VGEX
VG
Good
Fair/Poor
--
--
1 in stock
$6.75/each
--
--
1 in stock
$2.70/each
--
--

---

537
Dan Osinski
(Los Angeles Angels)

NM/Mint
NM
EXMT
EX
VGEX
VG
Good
Fair/Poor
--
--
--
3 in stock
$8.00/each
2 in stock
$6.08/each
--
--
--

---

554
Hank Foiles
(Los Angeles Angels)

---

569
Fred Newman
(Los Angeles Angels)

---

586
Jim Piersall
(Los Angeles Angels)

NM/Mint
NM
EXMT
EX
VGEX
VG
Good
Fair/Poor
--
--
--
2 in stock
$14.00/each
--
--
--
--
---
1964 Topps Baseball Metal Coins
#
Description
Conditions

---

6
Leon Wagner
(Los Angeles Angels)

---

52
Ken McBride
(Los Angeles Angels)

NM/Mint
NM
EXMT
EX
VGEX
VG
Good
Fair/Poor
--
--
1 in stock
$7.50/each
2 in stock
$5.00/each
--
--
--
--

---

73
lee thomas
(Los Angeles Angels)

NM/Mint
NM
EXMT
EX
VGEX
VG
Good
Fair/Poor
--
--
--
--
--
1 in stock
$3.60/each
--
--

---

98
Jim Fregosi
(Los Angeles Angels)

NM/Mint
NM
EXMT
EX
VGEX
VG
Good
Fair/Poor
--
--
4 in stock
$4.50/each
1 in stock
$3.00/each
--
--
--
--

---

111
Albie Pearson
(Los Angeles Angels)

NM/Mint
NM
EXMT
EX
VGEX
VG
Good
Fair/Poor
--
--
1 in stock
$7.50/each
1 in stock
$5.00/each
--
--
--
--

---

128
Jim Fregosi
(Los Angeles Angels)

NM/Mint
NM
EXMT
EX
VGEX
VG
Good
Fair/Poor
--
--
1 in stock
$4.50/each
2 in stock
$3.00/each
--
--
--
--

---

132
Albie Pearson
(Los Angeles Angels)
---
1964 Topps Baseball Stand ups
#
Description
Conditions

---

25
Jim Fregosi
(Los Angeles Angels)

| | | | | | | | |
| --- | --- | --- | --- | --- | --- | --- | --- |
| -- | -- | -- | -- | -- | -- | -- | -- |

---

50
Ken McBride
(Los Angeles Angels)

NM/Mint
NM
EXMT
EX
VGEX
VG
Good
Fair/Poor
--
--
--
--
--
1 in stock
$5.50/each
--
--

---

55
albie pearson sp
(Los Angeles Angels)

| | | | | | | | |
| --- | --- | --- | --- | --- | --- | --- | --- |
| -- | -- | -- | -- | -- | -- | -- | -- |

---

71
lee thomas
(Los Angeles Angels)
---
1964 Topps Baseball Venezuelan
#
Description
Conditions

---

32
dean chance
(Los Angeles Angels)

| | | | | | | | |
| --- | --- | --- | --- | --- | --- | --- | --- |
| -- | -- | -- | -- | -- | -- | -- | -- |

---

48
Bob Perry
(Los Angeles Angels)

| | | | | | | | |
| --- | --- | --- | --- | --- | --- | --- | --- |
| -- | -- | -- | -- | -- | -- | -- | -- |

---

61
angel backstops
(Los Angeles Angels)

---

71
Jack Spring
(Los Angeles Angels)

---

97
Jim Fregosi
(Los Angeles Angels)

| | | | | | | | |
| --- | --- | --- | --- | --- | --- | --- | --- |
| -- | -- | -- | -- | -- | -- | -- | -- |

---

110
Albie Pearson
(Los Angeles Angels)

NM/Mint
NM
EXMT
EX
VGEX
VG
Good
Fair/Poor
--
--
--
--
--
1 in stock
$24.00/each
--
--

---

127
Gatewood/Simpson
(Los Angeles Angels)

---

159
Charlie Dees
(Los Angeles Angels)

---

213
los angeles angels
(Los Angeles Angels)

| | | | | | | | |
| --- | --- | --- | --- | --- | --- | --- | --- |
| -- | -- | -- | -- | -- | -- | -- | -- |

---

227
Barry Latman
(Los Angeles Angels)

NM/Mint
NM
EXMT
EX
VGEX
VG
Good
Fair/Poor
--
--
--
--
--
1 in stock
$25.00/each
--
--

---

255
lee thomas
(Los Angeles Angels)

---

273
Mel Nelson
(Los Angeles Angels)

NM/Mint
NM
EXMT
EX
VGEX
VG
Good
Fair/Poor
--
--
--
--
--
4 in stock
$25.00/each
--
--

---

279
Joe Koppe
(Los Angeles Angels)

NM/Mint
NM
EXMT
EX
VGEX
VG
Good
Fair/Poor
--
--
--
--
2 in stock
$32.00/each
--
--
--

---

296
Ed Kirkpatrick
(Los Angeles Angels)

---

315
bo belinski
(Los Angeles Angels)

| | | | | | | | |
| --- | --- | --- | --- | --- | --- | --- | --- |
| -- | -- | -- | -- | -- | -- | -- | -- |

---

333
Billy Moran
(Los Angeles Angels)

NM/Mint
NM
EXMT
EX
VGEX
VG
Good
Fair/Poor
--
--
--
--
--
2 in stock
$24.00/each
--
--

---

349
Art Fowler
(Los Angeles Angels)
---
1965 Bazooka Baseball Regular
#
Description
Conditions

---

5
dean chance
(Los Angeles Angels)

| | | | | | | | |
| --- | --- | --- | --- | --- | --- | --- | --- |
| -- | -- | -- | -- | -- | -- | -- | -- |
---
1965 Topps Baseball Regular
#
Description
Conditions

---

7
Chance/Horlen
(Los Angeles Angels)

NM/Mint
NM
EXMT
EX
VGEX
VG
Good
Fair/Poor
--
--
--
--
1 in stock
$2.00/each
1 in stock
$1.25/each
--
--

---

11
Chance/Downg/Pascual
(Los Angeles Angels)

NM/Mint
NM
EXMT
EX
VGEX
VG
Good
Fair/Poor
--
--
1 in stock
$4.50/each
--
--
--
--
--

---

26
Bobby Knoop
(Los Angeles Angels)

NM/Mint
NM
EXMT
EX
VGEX
VG
Good
Fair/Poor
--
--
2 in stock
$3.00/each
--
2 in stock
$1.60/each
--
--
--

---

46
Bob Lee
(Los Angeles Angels)

NM/Mint
NM
EXMT
EX
VGEX
VG
Good
Fair/Poor
--
--
--
2 in stock
$1.50/each
2 in stock
$1.20/each
--
--
--

---

66
Bill Rigney
(Los Angeles Angels)

---

85
Willie Smith
(Los Angeles Angels)

---

101
Fred Newman
(Los Angeles Angels)

NM/Mint
NM
EXMT
EX
VGEX
VG
Good
Fair/Poor
--
--
1 in stock
$2.25/each
2 in stock
$1.50/each
--
--
--
--

---

124
Tom Satriano
(Los Angeles Angels)

NM/Mint
NM
EXMT
EX
VGEX
VG
Good
Fair/Poor
--
--
--
--
2 in stock
$1.20/each
--
--
--

---

140
dean chance
(Los Angeles Angels)

NM/Mint
NM
EXMT
EX
VGEX
VG
Good
Fair/Poor
--
--
--
--
--
1 in stock
$1.00/each
--
--

---

172
Jim Piersall
(Los Angeles Angels)

NM/Mint
NM
EXMT
EX
VGEX
VG
Good
Fair/Poor
--
--
--
1 in stock
$3.00/each
1 in stock
$2.40/each
--
--
--

---

194
Kelso/Reichardt
(Los Angeles Angels)

---

210
Jim Fregosi
(Los Angeles Angels)

| | | | | | | | |
| --- | --- | --- | --- | --- | --- | --- | --- |
| -- | -- | -- | -- | -- | -- | -- | -- |

---

229
Lou Clinton
(Los Angeles Angels)

---

242
George Brunet
(Los Angeles Angels)

---

268
Ken McBride
(Los Angeles Angels)

NM/Mint
NM
EXMT
EX
VGEX
VG
Good
Fair/Poor
--
--
3 in stock
$3.00/each
--
--
1 in stock
$1.20/each
--
--

---

293
Angels Team
(Los Angeles Angels)

NM/Mint
NM
EXMT
EX
VGEX
VG
Good
Fair/Poor
--
--
--
1 in stock
$4.00/each
--
--
--
--

---

307
Barry Latman
(Los Angeles Angels)

NM/Mint
NM
EXMT
EX
VGEX
VG
Good
Fair/Poor
--
--
--
3 in stock
$3.00/each
--
1 in stock
$1.50/each
--
--

---

324
Bobby Locke
(Los Angeles Angels)

---

342
Bob Rodgers
(Los Angeles Angels)

NM/Mint
NM
EXMT
EX
VGEX
VG
Good
Fair/Poor
--
--
1 in stock
$3.75/each
--
1 in stock
$2.00/each
--
--
--

---

358
Albie Pearson
(Los Angeles Angels)

NM/Mint
NM
EXMT
EX
VGEX
VG
Good
Fair/Poor
--
--
--
3 in stock
$3.00/each
--
1 in stock
$1.50/each
--
--

---

374
Cardenal/Simpson
(Los Angeles Angels)

---

393
Ed Kirkpatrick
(Los Angeles Angels)

---

422
Aubrey Gatewood
(Los Angeles Angels)

---

442
Vic Power
(Los Angeles Angels)

NM/Mint
NM
EXMT
EX
VGEX
VG
Good
Fair/Poor
--
--
--
--
1 in stock
$4.80/each
--
--
--

---

464
Ron Piche
(Los Angeles Angels)

---

486
Egan/Rogan
(Los Angeles Angels)

---

517
Schaal/Warner
(Los Angeles Angels)

---

537
Lopez/May/Roof
(Los Angeles Angels)

---

552
julio gotay
(Los Angeles Angels)

---

569
gino cimoli
(Los Angeles Angels)

---

595
Don Lee
(Los Angeles Angels)
---
1965 Topps Baseball Transfers
#
Description
Conditions

---

16
dean chance
(Los Angeles Angels)

| | | | | | | | |
| --- | --- | --- | --- | --- | --- | --- | --- |
| -- | -- | -- | -- | -- | -- | -- | -- |

---

24
Jim Fregosi
(Los Angeles Angels)

NM/Mint
NM
EXMT
EX
VGEX
VG
Good
Fair/Poor
--
--
1 in stock
$13.50/each
--
--
--
--
--

---

36
Bobby Knoop
(Los Angeles Angels)

| | | | | | | | |
| --- | --- | --- | --- | --- | --- | --- | --- |
| -- | -- | -- | -- | -- | -- | -- | -- |

---

57
Bob Rodgers
(Los Angeles Angels)

| | | | | | | | |
| --- | --- | --- | --- | --- | --- | --- | --- |
| -- | -- | -- | -- | -- | -- | -- | -- |
---
1965 O-Pee-Chee Baseball Regular
#
Description
Conditions

---

66
Bill Rigney
(Los Angeles Angels)

NM/Mint
NM
EXMT
EX
VGEX
VG
Good
Fair/Poor
--
--
--
1 in stock
$5.00/each
--
1 in stock
$2.50/each
--
--

---

85
Willie Smith
(Los Angeles Angels)

| | | | | | | | |
| --- | --- | --- | --- | --- | --- | --- | --- |
| -- | -- | -- | -- | -- | -- | -- | -- |

---

124
Tom Satriano
(Los Angeles Angels)

NM/Mint
NM
EXMT
EX
VGEX
VG
Good
Fair/Poor
--
--
--
--
--
1 in stock
$2.50/each
--
--

---

140
dean chance
(Los Angeles Angels)

NM/Mint
NM
EXMT
EX
VGEX
VG
Good
Fair/Poor
--
--
--
--
--
1 in stock
$2.50/each
--
--

---

172
Jim Piersall
(Los Angeles Angels)

NM/Mint
NM
EXMT
EX
VGEX
VG
Good
Fair/Poor
--
--
--
--
--
1 in stock
$2.50/each
--
--

---

194
Kelso/Reichardt
(Los Angeles Angels)

NM/Mint
NM
EXMT
EX
VGEX
VG
Good
Fair/Poor
--
--
--
--
--
1 in stock
$3.00/each
--
--

---

242
George Brunet
(Los Angeles Angels)

NM/Mint
NM
EXMT
EX
VGEX
VG
Good
Fair/Poor
--
--
--
--
1 in stock
$5.70/each
--
--
--
---
1966 Topps Baseball Rub-Offs
#
Description
Conditions

---

15
Jose Cardenal
(Los Angeles Angels)

| | | | | | | | |
| --- | --- | --- | --- | --- | --- | --- | --- |
| -- | -- | -- | -- | -- | -- | -- | -- |

---

16
dean chance
(Los Angeles Angels)

| | | | | | | | |
| --- | --- | --- | --- | --- | --- | --- | --- |
| -- | -- | -- | -- | -- | -- | -- | -- |

---

34
Jim Fregosi
(Los Angeles Angels)

---

46
Bobby Knoop
(Los Angeles Angels)

NM/Mint
NM
EXMT
EX
VGEX
VG
Good
Fair/Poor
--
--
--
2 in stock
$6.00/each
1 in stock
$4.80/each
--
--
--

---

70
Fred Newman
(Los Angeles Angels)

---

101
angels pennant
(Los Angeles Angels)
---
1967 Topps Baseball Venezuelan
#
Description
Conditions

---

223
don mincher
(Los Angeles Angels)

| | | | | | | | |
| --- | --- | --- | --- | --- | --- | --- | --- |
| -- | -- | -- | -- | -- | -- | -- | -- |
---
1969 O-Pee-Chee Baseball Regular
#
Description
Conditions

---

78
Tom Satriano
(Los Angeles Angels)

NM/Mint
NM
EXMT
EX
VGEX
VG
Good
Fair/Poor
--
--
--
--
--
1 in stock
$1.50/each
1 in stock
$1.00/each
--
---
1972 O-Pee-Chee Baseball Regular
#
Description
Conditions

---

522
Dodgers Team
(Los Angeles Angels)

| | | | | | | | |
| --- | --- | --- | --- | --- | --- | --- | --- |
| -- | -- | -- | -- | -- | -- | -- | -- |
---
1949 Bowman Baseball Regular
#
Description
Conditions

---

16
Al Kozar
(California Angels)
---
1963 Topps Baseball peel-offs
#
Description
Conditions

---

37
Bob Rodgers
(California Angels)
---
1964 Topps Baseball Photo Tatoos
#
Description
Conditions

---

18
Jim Fregosi
(California Angels)

| | | | | | | | |
| --- | --- | --- | --- | --- | --- | --- | --- |
| -- | -- | -- | -- | -- | -- | -- | -- |
---
1964 Topps Baseball Metal Coins
#
Description
Conditions

---

67
dean chance
(California Angels)

NM/Mint
NM
EXMT
EX
VGEX
VG
Good
Fair/Poor
--
--
--
3 in stock
$4.00/each
1 in stock
$3.20/each
--
--
--
---
1964 Topps Baseball SUPER TOPPS
#
Description
Conditions

---

16
dean chance
(California Angels)

---

18
Jim Fregosi
(California Angels)

| | | | | | | | |
| --- | --- | --- | --- | --- | --- | --- | --- |
| -- | -- | -- | -- | -- | -- | -- | -- |

---

23
Albie Pearson
(California Angels)

| | | | | | | | |
| --- | --- | --- | --- | --- | --- | --- | --- |
| -- | -- | -- | -- | -- | -- | -- | -- |
---
1965 O-Pee-Chee Baseball Regular
#
Description
Conditions

---

26
Bobby Knoop
(California Angels)

NM/Mint
NM
EXMT
EX
VGEX
VG
Good
Fair/Poor
--
--
--
--
--
--
1 in stock
$2.00/each
--

---

46
Bob Lee
(California Angels)

NM/Mint
NM
EXMT
EX
VGEX
VG
Good
Fair/Poor
--
--
--
1 in stock
$5.00/each
--
--
1 in stock
$2.00/each
--

---

101
Fred Newman
(California Angels)

NM/Mint
NM
EXMT
EX
VGEX
VG
Good
Fair/Poor
--
--
--
--
--
1 in stock
$2.50/each
1 in stock
$2.00/each
--
---
1965 Topps Baseball Embossed
#
Description
Conditions

---

39
Jim Fregosi
(California Angels)

NM/Mint
NM
EXMT
EX
VGEX
VG
Good
Fair/Poor
--
--
2 in stock
$3.00/each
4 in stock
$2.00/each
--
--
--
--

---

66
dean chance
(California Angels)
---
1966 O-Pee-Chee Baseball Regular
#
Description
Conditions

---

62
merrit ranew
(California Angels)

NM/Mint
NM
EXMT
EX
VGEX
VG
Good
Fair/Poor
--
--
--
--
1 in stock
$3.04/each
--
--
--

---

102
Ed Kirkpatrick
(California Angels)

| | | | | | | | |
| --- | --- | --- | --- | --- | --- | --- | --- |
| -- | -- | -- | -- | -- | -- | -- | -- |

---

155
Marcelino Lopez
(California Angels)

| | | | | | | | |
| --- | --- | --- | --- | --- | --- | --- | --- |
| -- | -- | -- | -- | -- | -- | -- | -- |
---
1966 Topps Baseball Regular
#
Description
Conditions

---

5
Jim Fregosi
(California Angels)

NM/Mint
NM
EXMT
EX
VGEX
VG
Good
Fair/Poor
--
--
--
3 in stock
$1.50/each
3 in stock
$1.20/each
--
--
--

---

23
jack sanford
(California Angels)

---

42
Aubrey Gatewood
(California Angels)

---

62A
Merritt Ranew
(California Angels)

---

62B
Merritt Ranew no tra
(California Angels)

NM/Mint
NM
EXMT
EX
VGEX
VG
Good
Fair/Poor
--
--
1 in stock
$30.00/each
--
--
--
--
--

---

83
Albie Pearson
(California Angels)

---

102
Ed Kirkpatrick
(California Angels)

---

131
Angels Team
(California Angels)

---

152
Frank Malzone
(California Angels)

NM/Mint
NM
EXMT
EX
VGEX
VG
Good
Fair/Poor
--
--
--
--
1 in stock
$2.40/each
1 in stock
$1.80/each
--
--

---

155
Marcelino Lopez
(California Angels)

NM/Mint
NM
EXMT
EX
VGEX
VG
Good
Fair/Poor
--
--
--
--
6 in stock
$1.20/each
5 in stock
$0.90/each
--
--

---

173
Al Spangler
(California Angels)

---

192
Vic Power
(California Angels)

NM/Mint
NM
EXMT
EX
VGEX
VG
Good
Fair/Poor
--
--
--
1 in stock
$2.50/each
1 in stock
$2.00/each
--
--
--

---

213
Fred Newman
(California Angels)

NM/Mint
NM
EXMT
EX
VGEX
VG
Good
Fair/Poor
--
--
--
--
3 in stock
$1.20/each
--
--
--

---

249
Bill Rigney
(California Angels)

NM/Mint
NM
EXMT
EX
VGEX
VG
Good
Fair/Poor
--
--
--
3 in stock
$1.50/each
1 in stock
$1.20/each
--
--
--

---

263
Tom Egan
(California Angels)

---

280
Bob Knoop
(California Angels)

NM/Mint
NM
EXMT
EX
VGEX
VG
Good
Fair/Poor
--
--
--
2 in stock
$1.50/each
3 in stock
$1.20/each
--
--
--

---

299
Lou Burdette
(California Angels)

---

321
Rick Reichardt
(California Angels)

---

340
dean chance
(California Angels)

---

361
Tom Satriano
(California Angels)

---

376
Paul Schaal
(California Angels)

---

393
George Brunet
(California Angels)

---

417
McGlothin/Sukla
(California Angels)

---

438
Willie Smith
(California Angels)

---

462
Bob Rodgers
(California Angels)

---

481
Bob Lee
(California Angels)

---

505
Jose Cardenal
(California Angels)

NM/Mint
NM
EXMT
EX
VGEX
VG
Good
Fair/Poor
--
--
1 in stock
$9.00/each
--
--
--
--
--

---

536
dick egan
(California Angels)

---

536-psa
dick egan (psa8)
(California Angels)

| | | | | | | | |
| --- | --- | --- | --- | --- | --- | --- | --- |
| -- | -- | -- | -- | -- | -- | -- | -- |

---

553
Garrett/Warner
(California Angels)

NM/Mint
NM
EXMT
EX
VGEX
VG
Good
Fair/Poor
--
--
--
1 in stock
$15.00/each
--
--
--
--

---

565
Jimmy Piersall
(California Angels)

| | | | | | | | |
| --- | --- | --- | --- | --- | --- | --- | --- |
| -- | -- | -- | -- | -- | -- | -- | -- |
---
1966 Topps Baseball Venezuelan
#
Description
Conditions

---

5
Jim Fregosi
(California Angels)

NM/Mint
NM
EXMT
EX
VGEX
VG
Good
Fair/Poor
--
--
--
--
1 in stock
$22.80/each
--
--
--

---

23
jack sanford
(California Angels)

| | | | | | | | |
| --- | --- | --- | --- | --- | --- | --- | --- |
| -- | -- | -- | -- | -- | -- | -- | -- |

---

42
Aubrey Gatewood
(California Angels)

---

62
Merritt Ranew
(California Angels)

NM/Mint
NM
EXMT
EX
VGEX
VG
Good
Fair/Poor
--
--
--
--
2 in stock
$24.00/each
--
--
--

---

83
Albie Pearson
(California Angels)

---

102
Ed Kirkpatrick
(California Angels)

NM/Mint
NM
EXMT
EX
VGEX
VG
Good
Fair/Poor
--
--
--
--
1 in stock
$24.00/each
--
--
--

---

131
Angels Team
(California Angels)

---

152
Frank Malzone
(California Angels)

---

155
Marcelino Lopez
(California Angels)

---

173
Al Spangler
(California Angels)

---

192
Vic Power
(California Angels)

---

213
Fred Newman
(California Angels)

---

249
Bill Rigney
(California Angels)

NM/Mint
NM
EXMT
EX
VGEX
VG
Good
Fair/Poor
--
--
--
--
--
1 in stock
$18.00/each
--
--

---

263
Tom Egan
(California Angels)

| | | | | | | | |
| --- | --- | --- | --- | --- | --- | --- | --- |
| -- | -- | -- | -- | -- | -- | -- | -- |

---

280
Bob Knoop
(California Angels)

NM/Mint
NM
EXMT
EX
VGEX
VG
Good
Fair/Poor
--
--
--
--
--
3 in stock
$18.00/each
--
--

---

299
Lou Burdette
(California Angels)

NM/Mint
NM
EXMT
EX
VGEX
VG
Good
Fair/Poor
--
--
--
--
1 in stock
$22.80/each
--
--
--

---

321
Rick Reichardt
(California Angels)

NM/Mint
NM
EXMT
EX
VGEX
VG
Good
Fair/Poor
--
--
--
--
--
1 in stock
$18.00/each
--
--

---

340
dean chance
(California Angels)

---

340-psa
dean chance (psa)
(California Angels)

NM/Mint
NM
EXMT
EX
VGEX
VG
Good
Fair/Poor
--
--
1 in stock
$70.00/each
--
--
--
--
--

---

361
Tom Satriano
(California Angels)
---
1967 Topps Baseball Pin-Ups
#
Description
Conditions

---

17
Bobby Knoop
(California Angels)
---
1967 Topps Baseball Regular
#
Description
Conditions

---

19
Jim McGlothlin
(California Angels)

---

34
Pete Cimino
(California Angels)

---

40
Rick Reichardt
(California Angels)

---

58
Paul Schaal
(California Angels)

---

58-b
Paul Schaal green bat
(California Angels)

| | | | | | | | |
| --- | --- | --- | --- | --- | --- | --- | --- |
| -- | -- | -- | -- | -- | -- | -- | -- |

---

79
Bubba Morton
(California Angels)

---

104
Minnie Rojas
(California Angels)

NM/Mint
NM
EXMT
EX
VGEX
VG
Good
Fair/Poor
--
--
--
5 in stock
$1.50/each
1 in stock
$1.20/each
--
--
--

---

122
George Brunet
(California Angels)

---

147
Tom Egan
(California Angels)

---

175
Bobby Knoop
(California Angels)

NM/Mint
NM
EXMT
EX
VGEX
VG
Good
Fair/Poor
--
--
--
2 in stock
$1.50/each
--
--
--
--

---

193
Jose Cardenal
(California Angels)

---

213
Jay Johnstone
(California Angels)

---

249
Nick Willhite
(California Angels)

---

265
Lou Burdette
(California Angels)

NM/Mint
NM
EXMT
EX
VGEX
VG
Good
Fair/Poor
--
--
--
--
7 in stock
$1.20/each
3 in stock
$0.90/each
--
--

---

281
Bob Rodgers
(California Angels)

---

293
Ed Kirkpatrick
(California Angels)

---

312
don mincher
(California Angels)

---

327
Angels Team
(California Angels)

---

343
Tom Satriano
(California Angels)

---

367
Kelso/Wallace
(California Angels)

NM/Mint
NM
EXMT
EX
VGEX
VG
Good
Fair/Poor
--
--
--
--
4 in stock
$1.52/each
1 in stock
$1.00/each
--
--

---

385
Jim Fregosi
(California Angels)

---

401
Jim Coates
(California Angels)

---

432
Jimmie Hall
(California Angels)

---

451
Fred Newman
(California Angels)

---

469
Len Gabrielson
(California Angels)

NM/Mint
NM
EXMT
EX
VGEX
VG
Good
Fair/Poor
--
--
--
2 in stock
$3.00/each
1 in stock
$2.40/each
--
--
--

---

494
Bill Rigney
(California Angels)

---

496
Orlando McFarlane
(California Angels)

---

513
Marcelino Lopez
(California Angels)

---

549
jack sanford
(California Angels)

---

584
Jim Piersall
(California Angels)

NM/Mint
NM
EXMT
EX
VGEX
VG
Good
Fair/Poor
--
--
1 in stock
$41.25/each
--
--
--
--
--

---

584-psa
Jim Piersall (psa8)
(California Angels)

| | | | | | | | |
| --- | --- | --- | --- | --- | --- | --- | --- |
| -- | -- | -- | -- | -- | -- | -- | -- |
---
1967 O-Pee-Chee Baseball Regular
#
Description
Conditions

---

19
Jim McGlothlin
(California Angels)

| | | | | | | | |
| --- | --- | --- | --- | --- | --- | --- | --- |
| -- | -- | -- | -- | -- | -- | -- | -- |

---

34
Pete Cimino
(California Angels)

NM/Mint
NM
EXMT
EX
VGEX
VG
Good
Fair/Poor
--
--
--
--
--
--
1 in stock
$1.20/each
--

---

40
Rick Reichardt
(California Angels)

| | | | | | | | |
| --- | --- | --- | --- | --- | --- | --- | --- |
| -- | -- | -- | -- | -- | -- | -- | -- |

---

58
Paul Schaal
(California Angels)

| | | | | | | | |
| --- | --- | --- | --- | --- | --- | --- | --- |
| -- | -- | -- | -- | -- | -- | -- | -- |

---

79
Bubba Morton
(California Angels)

| | | | | | | | |
| --- | --- | --- | --- | --- | --- | --- | --- |
| -- | -- | -- | -- | -- | -- | -- | -- |

---

104
Minnie Rojas
(California Angels)

| | | | | | | | |
| --- | --- | --- | --- | --- | --- | --- | --- |
| -- | -- | -- | -- | -- | -- | -- | -- |

---

122
George Brunet
(California Angels)

| | | | | | | | |
| --- | --- | --- | --- | --- | --- | --- | --- |
| -- | -- | -- | -- | -- | -- | -- | -- |

---

147
Tom Egan
(California Angels)

| | | | | | | | |
| --- | --- | --- | --- | --- | --- | --- | --- |
| -- | -- | -- | -- | -- | -- | -- | -- |

---

175
Bobby Knoop
(California Angels)

| | | | | | | | |
| --- | --- | --- | --- | --- | --- | --- | --- |
| -- | -- | -- | -- | -- | -- | -- | -- |

---

193
Jose Cardenal
(California Angels)

| | | | | | | | |
| --- | --- | --- | --- | --- | --- | --- | --- |
| -- | -- | -- | -- | -- | -- | -- | -- |
---
1967 Topps Baseball Venezuelan
#
Description
Conditions

---

202
Rick Reichardt
(California Angels)

NM/Mint
NM
EXMT
EX
VGEX
VG
Good
Fair/Poor
--
--
--
--
--
1 in stock
$18.00/each
--
--

---

203
Jose Cardenal
(California Angels)

NM/Mint
NM
EXMT
EX
VGEX
VG
Good
Fair/Poor
--
--
--
1 in stock
$30.00/each
--
--
--
--

---

225
Jim McGlothlin
(California Angels)

NM/Mint
NM
EXMT
EX
VGEX
VG
Good
Fair/Poor
--
--
--
--
--
1 in stock
$18.00/each
--
--

---

244
Jim Fregosi
(California Angels)

NM/Mint
NM
EXMT
EX
VGEX
VG
Good
Fair/Poor
--
--
--
--
--
1 in stock
$18.00/each
--
--

---

260
Bobby Knoop
(California Angels)

NM/Mint
NM
EXMT
EX
VGEX
VG
Good
Fair/Poor
--
--
--
--
1 in stock
$22.80/each
--
--
--
---
1968 Topps Baseball Posters
#
Description
Conditions

---

4
Jim Fregosi
(California Angels)
---
1968 O-Pee-Chee Baseball Regular
#
Description
Conditions

---

24
Bobby Locke
(California Angels)

NM/Mint
NM
EXMT
EX
VGEX
VG
Good
Fair/Poor
--
--
--
1 in stock
$2.00/each
--
--
--
--

---

75
don mincher
(California Angels)

| | | | | | | | |
| --- | --- | --- | --- | --- | --- | --- | --- |
| -- | -- | -- | -- | -- | -- | -- | -- |

---

102
Jose Cardenal
(California Angels)

| | | | | | | | |
| --- | --- | --- | --- | --- | --- | --- | --- |
| -- | -- | -- | -- | -- | -- | -- | -- |

---

121
Jimmie Hall
(California Angels)

| | | | | | | | |
| --- | --- | --- | --- | --- | --- | --- | --- |
| -- | -- | -- | -- | -- | -- | -- | -- |

---

143
Pete Cimino
(California Angels)

NM/Mint
NM
EXMT
EX
VGEX
VG
Good
Fair/Poor
--
--
--
--
1 in stock
$1.52/each
--
--
--

---

170
Jim Fregosi
(California Angels)

| | | | | | | | |
| --- | --- | --- | --- | --- | --- | --- | --- |
| -- | -- | -- | -- | -- | -- | -- | -- |

---

193
Jack Hamilton
(California Angels)

NM/Mint
NM
EXMT
EX
VGEX
VG
Good
Fair/Poor
--
--
--
--
1 in stock
$1.52/each
--
--
--
---
1968 Topps Baseball Topps Game
#
Description
Conditions

---

16
dean chance
(California Angels)

---

33
Jim Fregosi
(California Angels)

NM/Mint
NM
EXMT
EX
VGEX
VG
Good
Fair/Poor
--
2 in stock
$3.00/each
--
--
--
--
--
--
---
1968 Topps Baseball Regular
#
Description
Conditions

---

24
Bobby Locke
(California Angels)

---

52
Hawk Taylor
(California Angels)

NM/Mint
NM
EXMT
EX
VGEX
VG
Good
Fair/Poor
--
--
1 in stock
$3.00/each
2 in stock
$2.00/each
--
--
--
--

---

75
don mincher
(California Angels)

NM/Mint
NM
EXMT
EX
VGEX
VG
Good
Fair/Poor
--
--
--
--
1 in stock
$0.76/each
2 in stock
$0.50/each
--
--

---

102
Jose Cardenal
(California Angels)

NM/Mint
NM
EXMT
EX
VGEX
VG
Good
Fair/Poor
--
--
2 in stock
$4.50/each
1 in stock
$3.00/each
--
--
--
--

---

121
Jimmie Hall
(California Angels)

NM/Mint
NM
EXMT
EX
VGEX
VG
Good
Fair/Poor
--
--
3 in stock
$4.50/each
--
--
--
--
--

---

143
Pete Cimino
(California Angels)

---

170
Jim Fregosi
(California Angels)

NM/Mint
NM
EXMT
EX
VGEX
VG
Good
Fair/Poor
--
--
1 in stock
$4.50/each
--
--
--
--
--

---

193
Jack Hamilton
(California Angels)

---

216
Bubba Morton
(California Angels)

---

238
Tom Satriano
(California Angels)

---

252
Angels Team
(California Angels)

---

271
Bobby Knoop
(California Angels)

---

289
Woody Held
(California Angels)

NM/Mint
NM
EXMT
EX
VGEX
VG
Good
Fair/Poor
--
1 in stock
$4.00/each
--
--
--
4 in stock
$1.00/each
--
--

---

305
Minnie Rojas
(California Angels)

---

328
Vinson/Weaver
(California Angels)

NM/Mint
NM
EXMT
EX
VGEX
VG
Good
Fair/Poor
--
--
1 in stock
$4.50/each
1 in stock
$3.00/each
--
--
--
--

---

347
George Brunet
(California Angels)

---

367
Jim Fregosi AS
(California Angels)

NM/Mint
NM
EXMT
EX
VGEX
VG
Good
Fair/Poor
--
2 in stock
$8.00/each
--
2 in stock
$4.00/each
--
--
--
--

---

389
Jay Johnstone
(California Angels)

NM/Mint
NM
EXMT
EX
VGEX
VG
Good
Fair/Poor
--
--
--
1 in stock
$1.50/each
--
3 in stock
$0.75/each
--
--

---

416
Bill Rigney
(California Angels)

---

433
Bob Rodgers
(California Angels)

---

453
Sammy Ellis
(California Angels)

NM/Mint
NM
EXMT
EX
VGEX
VG
Good
Fair/Poor
--
--
--
1 in stock
$3.00/each
1 in stock
$2.28/each
--
--
--

---

474
Paul Schaal
(California Angels)

---

493
Jim McGlothlin
(California Angels)

NM/Mint
NM
EXMT
EX
VGEX
VG
Good
Fair/Poor
--
--
1 in stock
$6.00/each
--
2 in stock
$3.04/each
--
--
--

---

531
chuck hinton
(California Angels)

NM/Mint
NM
EXMT
EX
VGEX
VG
Good
Fair/Poor
--
--
1 in stock
$7.50/each
2 in stock
$5.00/each
--
--
--
--

---

552
Ed Kirkpatrick
(California Angels)

---

570
Rick Reichardt
(California Angels)

---

587
Roger Repoz
(California Angels)

NM/Mint
NM
EXMT
EX
VGEX
VG
Good
Fair/Poor
--
--
--
--
2 in stock
$3.80/each
--
1 in stock
$2.50/each
--
---
1968 Topps Baseball Venezuelan
#
Description
Conditions

---

24
Bobby Locke
(California Angels)

---

52
Hawk Taylor
(California Angels)

NM/Mint
NM
EXMT
EX
VGEX
VG
Good
Fair/Poor
--
--
--
--
--
1 in stock
$16.80/each
--
--

---

75
don mincher
(California Angels)

---

102
Jose Cardenal
(California Angels)

NM/Mint
NM
EXMT
EX
VGEX
VG
Good
Fair/Poor
--
--
--
--
--
2 in stock
$16.80/each
--
--

---

121
Jimmie Hall
(California Angels)

---

143
Pete Cimino
(California Angels)

---

170
Jim Fregosi
(California Angels)

NM/Mint
NM
EXMT
EX
VGEX
VG
Good
Fair/Poor
--
--
--
--
--
1 in stock
$16.80/each
--
--

---

193
Jack Hamilton
(California Angels)

| | | | | | | | |
| --- | --- | --- | --- | --- | --- | --- | --- |
| -- | -- | -- | -- | -- | -- | -- | -- |

---

216
Bubba Morton
(California Angels)

NM/Mint
NM
EXMT
EX
VGEX
VG
Good
Fair/Poor
--
--
--
--
5 in stock
$22.80/each
--
--
--

---

238
Tom Satriano
(California Angels)

---

252
Angel Team
(California Angels)

---

255
dean chance
(California Angels)

NM/Mint
NM
EXMT
EX
VGEX
VG
Good
Fair/Poor
--
--
--
--
--
1 in stock
$16.80/each
--
--

---

271
Bobby Knoop
(California Angels)

---

289
Woody Held
(California Angels)

---

305
Minnie Rojas
(California Angels)

| | | | | | | | |
| --- | --- | --- | --- | --- | --- | --- | --- |
| -- | -- | -- | -- | -- | -- | -- | -- |

---

328
Vinson/Weaver
(California Angels)

---

347
George Brunet
(California Angels)

NM/Mint
NM
EXMT
EX
VGEX
VG
Good
Fair/Poor
--
--
--
--
3 in stock
$22.80/each
--
--
--

---

367
jim fregosi a/s
(California Angels)
---
1969 Topps Baseball Decals
#
Description
Conditions

---

11
Jim Fregosi
(California Angels)

NM/Mint
NM
EXMT
EX
VGEX
VG
Good
Fair/Poor
--
1 in stock
$4.00/each
--
--
1 in stock
$1.60/each
--
--
--

---

34
Rick Reichardt
(California Angels)

NM/Mint
NM
EXMT
EX
VGEX
VG
Good
Fair/Poor
--
1 in stock
$4.00/each
--
--
--
--
--
--

---

45
Hoyt Wilhelm
(California Angels)

NM/Mint
NM
EXMT
EX
VGEX
VG
Good
Fair/Poor
--
--
1 in stock
$7.50/each
--
--
--
--
--
---
1969 Topps Baseball Deckle Edge
#
Description
Conditions

---

5
Jim Fregosi
(California Angels)
---
1969 Topps Baseball Posters
#
Description
Conditions

---

17
angels Wilhelm Amaro Brunet Chance Davalillo Fregosi Knoop McGlothlin Reichardt Repoz Rodgers
(California Angels)

| | | | | | | | |
| --- | --- | --- | --- | --- | --- | --- | --- |
| -- | -- | -- | -- | -- | -- | -- | -- |
---
1969 Topps Baseball Super
#
Description
Conditions

---

7
Jim Fregosi psa 8
(California Angels)

psa 8
NM
EXMT
EX
VGEX
VG
Good
Fair/Poor
1 in stock
$77.00/each
--
--
--
--
--
--
--

---

8
Rick Reichardt
(California Angels)

| | | | | | | | |
| --- | --- | --- | --- | --- | --- | --- | --- |
| -- | -- | -- | -- | -- | -- | -- | -- |

---

9
Vic Davalillo
(California Angels)

| | | | | | | | |
| --- | --- | --- | --- | --- | --- | --- | --- |
| -- | -- | -- | -- | -- | -- | -- | -- |
---
1969 Milton Bradley Baseball Regular
#
Description
Conditions

---

43
George Brunet
(California Angels)

NM/Mint
NM
EXMT
EX
VGEX
VG
Good
Fair/Poor
--
--
1 in stock
$1.50/each
--
--
--
--
--

---

150
Bobby Knoop
(California Angels)

NM/Mint
NM
EXMT
EX
VGEX
VG
Good
Fair/Poor
--
--
--
--
--
1 in stock
$0.50/each
--
--

---

230
Rick Reichardt
(California Angels)

NM/Mint
NM
EXMT
EX
VGEX
VG
Good
Fair/Poor
--
--
1 in stock
$1.50/each
--
--
--
--
--

---

232
Roger Repoz
(California Angels)

NM/Mint
NM
EXMT
EX
VGEX
VG
Good
Fair/Poor
--
1 in stock
$2.00/each
--
--
--
--
--
--

---

291
Hoyt Wilhelm
(California Angels)

NM/Mint
NM
EXMT
EX
VGEX
VG
Good
Fair/Poor
--
--
1 in stock
$6.75/each
--
--
--
--
--

---

300
angels
(California Angels)

NM/Mint
NM
EXMT
EX
VGEX
VG
Good
Fair/Poor
--
--
--
--
1 in stock
$1.52/each
--
--
--
---
1969 Citgo Baseball Coins
#
Description
Conditions

---

7
Jim Fregosi
(California Angels)

NM/Mint
NM
EXMT
EX
VGEX
VG
Good
Fair/Poor
--
--
1 in stock
$6.00/each
--
--
--
--
--
---
1969 Topps Baseball Stamps
#
Description
Conditions

---

42
George Brunet
(California Angels)

NM/Mint
NM
EXMT
EX
VGEX
VG
Good
Fair/Poor
--
1 in stock
$1.00/each
--
--
--
--
--
--

---

62
Vic Davalillo
(California Angels)

| | | | | | | | |
| --- | --- | --- | --- | --- | --- | --- | --- |
| -- | -- | -- | -- | -- | -- | -- | -- |

---

75
Eddie Fisher
(California Angels)

NM/Mint
NM
EXMT
EX
VGEX
VG
Good
Fair/Poor
--
--
--
--
1 in stock
$0.40/each
--
--
--

---

80
Jim Fregosi
(California Angels)

| | | | | | | | |
| --- | --- | --- | --- | --- | --- | --- | --- |
| -- | -- | -- | -- | -- | -- | -- | -- |

---

124
Bobby Knoop
(California Angels)

NM/Mint
NM
EXMT
EX
VGEX
VG
Good
Fair/Poor
--
--
--
--
--
1 in stock
$0.25/each
--
--

---

149
Jim McGlothlin
(California Angels)

NM/Mint
NM
EXMT
EX
VGEX
VG
Good
Fair/Poor
--
--
--
--
1 in stock
$0.40/each
--
--
--

---

185
Rick Reichardt
(California Angels)

NM/Mint
NM
EXMT
EX
VGEX
VG
Good
Fair/Poor
--
--
--
--
1 in stock
$0.40/each
--
--
--

---

186
Roger Repoz
(California Angels)

| | | | | | | | |
| --- | --- | --- | --- | --- | --- | --- | --- |
| -- | -- | -- | -- | -- | -- | -- | -- |

---

190
Bob Rodgers
(California Angels)

| | | | | | | | |
| --- | --- | --- | --- | --- | --- | --- | --- |
| -- | -- | -- | -- | -- | -- | -- | -- |

---

198
Tom Satriano
(California Angels)

| | | | | | | | |
| --- | --- | --- | --- | --- | --- | --- | --- |
| -- | -- | -- | -- | -- | -- | -- | -- |
---
1969 Topps Baseball Regular
#
Description
Conditions

---

32
Sammy Ellis
(California Angels)

NM/Mint
NM
EXMT
EX
VGEX
VG
Good
Fair/Poor
--
--
--
1 in stock
$1.00/each
--
2 in stock
$0.50/each
--
--

---

59
Jay Johnstone
(California Angels)

| | | | | | | | |
| --- | --- | --- | --- | --- | --- | --- | --- |
| -- | -- | -- | -- | -- | -- | -- | -- |

---

78
Tom Satriano
(California Angels)

---

103
Roger Repoz
(California Angels)

| | | | | | | | |
| --- | --- | --- | --- | --- | --- | --- | --- |
| -- | -- | -- | -- | -- | -- | -- | -- |

---

134
Jim Weaver
(California Angels)

NM/Mint
NM
EXMT
EX
VGEX
VG
Good
Fair/Poor
--
--
1 in stock
$2.25/each
1 in stock
$1.50/each
--
--
--
--

---

157
Bob Rodgers
(California Angels)

NM/Mint
NM
EXMT
EX
VGEX
VG
Good
Fair/Poor
--
--
1 in stock
$1.50/each
2 in stock
$1.00/each
--
--
--
--

---

182
Bill Rigney
(California Angels)

NM/Mint
NM
EXMT
EX
VGEX
VG
Good
Fair/Poor
--
--
2 in stock
$1.50/each
--
2 in stock
$0.76/each
--
--
--

---

205
Rick Reichardt
(California Angels)

---

224
Harrelson/Kealey
(California Angels)

| | | | | | | | |
| --- | --- | --- | --- | --- | --- | --- | --- |
| -- | -- | -- | -- | -- | -- | -- | -- |

---

252
Chuck Cottier
(California Angels)

NM/Mint
NM
EXMT
EX
VGEX
VG
Good
Fair/Poor
--
--
--
6 in stock
$2.00/each
--
--
--
--

---

275
Vic Davalillo
(California Angels)

| | | | | | | | |
| --- | --- | --- | --- | --- | --- | --- | --- |
| -- | -- | -- | -- | -- | -- | -- | -- |

---

296
Andy Messersmith
(California Angels)

| | | | | | | | |
| --- | --- | --- | --- | --- | --- | --- | --- |
| -- | -- | -- | -- | -- | -- | -- | -- |

---

315
Eddie Fisher
(California Angels)

NM/Mint
NM
EXMT
EX
VGEX
VG
Good
Fair/Poor
--
--
--
4 in stock
$2.00/each
--
--
--
--

---

342
Bubba Morton
(California Angels)

NM/Mint
NM
EXMT
EX
VGEX
VG
Good
Fair/Poor
--
--
1 in stock
$1.50/each
5 in stock
$1.00/each
--
--
--
--

---

365
Jim Fregosi
(California Angels)

NM/Mint
NM
EXMT
EX
VGEX
VG
Good
Fair/Poor
--
--
1 in stock
$1.50/each
3 in stock
$1.00/each
--
--
--
--

---

386
Jim McGlothlin
(California Angels)

---

407
Tom Egan
(California Angels)

NM/Mint
NM
EXMT
EX
VGEX
VG
Good
Fair/Poor
--
--
--
3 in stock
$1.00/each
1 in stock
$0.80/each
--
--
--

---

445
Bobby Knoop
(California Angels)

NM/Mint
NM
EXMT
EX
VGEX
VG
Good
Fair/Poor
--
--
--
2 in stock
$1.00/each
--
--
--
--

---

474
Tom Murphy
(California Angels)

NM/Mint
NM
EXMT
EX
VGEX
VG
Good
Fair/Poor
--
--
4 in stock
$1.50/each
--
--
--
--
--

---

502
Minnie Rojas
(California Angels)

---

523
Bob Chance
(California Angels)

---

565
Hoyt Wilhelm
(California Angels)

---

583
clyde wright
(California Angels)

| | | | | | | | |
| --- | --- | --- | --- | --- | --- | --- | --- |
| -- | -- | -- | -- | -- | -- | -- | -- |

---

598
Ruben Amaro
(California Angels)

| | | | | | | | |
| --- | --- | --- | --- | --- | --- | --- | --- |
| -- | -- | -- | -- | -- | -- | -- | -- |

---

621
Bill Voss
(California Angels)

NM/Mint
NM
EXMT
EX
VGEX
VG
Good
Fair/Poor
--
--
1 in stock
$3.00/each
--
2 in stock
$1.52/each
--
--
--

---

645
George Brunet
(California Angels)

NM/Mint
NM
EXMT
EX
VGEX
VG
Good
Fair/Poor
--
--
1 in stock
$3.00/each
1 in stock
$2.00/each
--
--
--
--

---

653
Aurelio Rodriguez
(California Angels)

| | | | | | | | |
| --- | --- | --- | --- | --- | --- | --- | --- |
| -- | -- | -- | -- | -- | -- | -- | -- |
---
1969 Topps Baseball Alb