SHORTCUTS TO OUR MORE POPULAR PAGES. SPECIAL: 15% OFF ALL ORDERS UNTIL FURTHER NOTICE!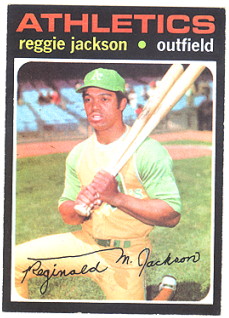 THIS IS WHERE YOU WILL FIND THE MOST COMPLETE VINTAGE LISTING OF ATHLETICS CARDS FOR SALE, ON THIS SITE, AND PROBABLY ON THE INTERNET!!!

athletics cards are very popular!
Return to the main directory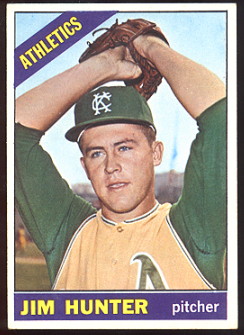 search by sport, team, player, year and more!







To order, click on the price of the card you want. Select quantity when you go to the shopping cart. The shopping cart now works for AOL users!

YOU WILL FIND PHILADELPHIA AND KANSAS CITY A'S CARDS LISTED BELOW OAKLAND A'S CARDS

1966 O-Pee-Chee Baseball Regular
#
Description
Conditions

---

18
Roland Sheldon
(Oakland Athletics)

NM/Mint
NM
EXMT
EX
VGEX
VG
Good
Fair/Poor
--
--
--
--
1 in stock
$3.04/each
--
--
--
---
1967 Topps Baseball Pin-Ups
#
Description
Conditions

---

2
Bert Campaneris
(Oakland Athletics)

NM/Mint
NM
EXMT
EX
VGEX
VG
Good
Fair/Poor
--
--
1 in stock
$6.00/each
--
--
--
--
--
---
1968 O-Pee-Chee Baseball Regular
#
Description
Conditions

---

18
Mike Hershberger
(Oakland Athletics)

| | | | | | | | |
| --- | --- | --- | --- | --- | --- | --- | --- |
| -- | -- | -- | -- | -- | -- | -- | -- |

---

38
Tony Pierce
(Oakland Athletics)

| | | | | | | | |
| --- | --- | --- | --- | --- | --- | --- | --- |
| -- | -- | -- | -- | -- | -- | -- | -- |

---

62
Chuck Dobson
(Oakland Athletics)

| | | | | | | | |
| --- | --- | --- | --- | --- | --- | --- | --- |
| -- | -- | -- | -- | -- | -- | -- | -- |

---

79
Ted Kubiak
(Oakland Athletics)

| | | | | | | | |
| --- | --- | --- | --- | --- | --- | --- | --- |
| -- | -- | -- | -- | -- | -- | -- | -- |

---

127
Paul Lindblad
(Oakland Athletics)

NM/Mint
NM
EXMT
EX
VGEX
VG
Good
Fair/Poor
--
--
1 in stock
$3.00/each
--
--
--
--
--

---

146
Sal Bando
(Oakland Athletics)

| | | | | | | | |
| --- | --- | --- | --- | --- | --- | --- | --- |
| -- | -- | -- | -- | -- | -- | -- | -- |

---

164
Ramon Webster
(Oakland Athletics)

NM/Mint
NM
EXMT
EX
VGEX
VG
Good
Fair/Poor
--
--
--
--
--
2 in stock
$1.00/each
--
--

---

183
Bob Kennedy
(Oakland Athletics)

| | | | | | | | |
| --- | --- | --- | --- | --- | --- | --- | --- |
| -- | -- | -- | -- | -- | -- | -- | -- |
---
1968 Topps Baseball Venezuelan
#
Description
Conditions

---

18
Mike Hershberger
(Oakland Athletics)

NM/Mint
NM
EXMT
EX
VGEX
VG
Good
Fair/Poor
--
--
--
--
--
1 in stock
$16.80/each
--
--

---

62
Chuck Dobson
(Oakland Athletics)

---

79
Ted Kubiak
(Oakland Athletics)

NM/Mint
NM
EXMT
EX
VGEX
VG
Good
Fair/Poor
--
--
--
--
--
2 in stock
$16.80/each
--
--

---

109
Bert Campaneris
(Oakland Athletics)

NM/Mint
NM
EXMT
EX
VGEX
VG
Good
Fair/Poor
--
--
--
--
--
1 in stock
$15.00/each
--
--

---

127
Paul Lindblad
(Oakland Athletics)

---

146
Sal Bando
(Oakland Athletics)

| | | | | | | | |
| --- | --- | --- | --- | --- | --- | --- | --- |
| -- | -- | -- | -- | -- | -- | -- | -- |

---

164
Ramon Webster
(Oakland Athletics)

| | | | | | | | |
| --- | --- | --- | --- | --- | --- | --- | --- |
| -- | -- | -- | -- | -- | -- | -- | -- |

---

183
Bob Kennedy
(Oakland Athletics)

NM/Mint
NM
EXMT
EX
VGEX
VG
Good
Fair/Poor
--
--
--
--
--
3 in stock
$16.80/each
--
--

---

224
Jack Aker
(Oakland Athletics)

NM/Mint
NM
EXMT
EX
VGEX
VG
Good
Fair/Poor
--
--
--
--
--
1 in stock
$16.80/each
--
--

---

244
John Donaldson
(Oakland Athletics)

| | | | | | | | |
| --- | --- | --- | --- | --- | --- | --- | --- |
| -- | -- | -- | -- | -- | -- | -- | -- |

---

261
Dave Duncan
(Oakland Athletics)

---

282
Rick Monday
(Oakland Athletics)

| | | | | | | | |
| --- | --- | --- | --- | --- | --- | --- | --- |
| -- | -- | -- | -- | -- | -- | -- | -- |

---

303
Dick Green
(Oakland Athletics)

NM/Mint
NM
EXMT
EX
VGEX
VG
Good
Fair/Poor
--
--
--
2 in stock
$30.00/each
--
--
--
--

---

324
Jim Nash
(Oakland Athletics)

---

343
Jim Gosger
(Oakland Athletics)

NM/Mint
NM
EXMT
EX
VGEX
VG
Good
Fair/Poor
--
--
--
--
--
2 in stock
$16.80/each
--
--
---
1968 Topps Baseball Regular
#
Description
Conditions

---

18
Mike Hershberger
(Oakland Athletics)

---

38
Tony Pierce
(Oakland Athletics)

NM/Mint
NM
EXMT
EX
VGEX
VG
Good
Fair/Poor
--
--
--
--
2 in stock
$0.76/each
8 in stock
$0.50/each
--
--

---

62
Chuck Dobson
(Oakland Athletics)

NM/Mint
NM
EXMT
EX
VGEX
VG
Good
Fair/Poor
--
--
--
--
4 in stock
$0.76/each
6 in stock
$0.50/each
--
--

---

79
Ted Kubiak
(Oakland Athletics)

---

109
Bert Campaneris
(Oakland Athletics)

NM/Mint
NM
EXMT
EX
VGEX
VG
Good
Fair/Poor
--
--
2 in stock
$4.50/each
--
--
--
--
--

---

127
Paul Lindblad
(Oakland Athletics)

---

146
Sal Bando
(Oakland Athletics)

NM/Mint
NM
EXMT
EX
VGEX
VG
Good
Fair/Poor
--
--
--
1 in stock
$3.00/each
--
--
--
--

---

164
Ramon Webster
(Oakland Athletics)

---

183
Bob Kennedy
(Oakland Athletics)

---

199
Osteen/Rodriguez
(Oakland Athletics)

NM/Mint
NM
EXMT
EX
VGEX
VG
Good
Fair/Poor
--
--
--
7 in stock
$1.00/each
3 in stock
$0.76/each
--
--
--

---

224
Jack Aker
(Oakland Athletics)

---

244
John Donaldson
(Oakland Athletics)

NM/Mint
NM
EXMT
EX
VGEX
VG
Good
Fair/Poor
--
--
--
--
1 in stock
$2.28/each
--
--
--

---

261
Dave Duncan
(Oakland Athletics)

---

282
Rick Monday
(Oakland Athletics)

---

303
Dick Green
(Oakland Athletics)

---

324
Jim Nash
(Oakland Athletics)

NM/Mint
NM
EXMT
EX
VGEX
VG
Good
Fair/Poor
--
--
--
--
5 in stock
$1.14/each
2 in stock
$0.75/each
--
--

---

343
Jim Gosger
(Oakland Athletics)

---

385
Jim Hunter
(Oakland Athletics)

| | | | | | | | |
| --- | --- | --- | --- | --- | --- | --- | --- |
| -- | -- | -- | -- | -- | -- | -- | -- |

---

404
Floyd Robinson
(Oakland Athletics)

---

422
Rene Lachemann
(Oakland Athletics)

---

458
Lew Krausse
(Oakland Athletics)

---

484
Phil Roof
(Oakland Athletics)

---

501
John Odom
(Oakland Athletics)

NM/Mint
NM
EXMT
EX
VGEX
VG
Good
Fair/Poor
--
--
--
--
1 in stock
$5.60/each
--
--
--

---

517
Diego Segui
(Oakland Athletics)

NM/Mint
NM
EXMT
EX
VGEX
VG
Good
Fair/Poor
--
2 in stock
$10.00/each
--
--
--
--
--
--

---

535
Danny Cater
(Oakland Athletics)

---

554
A's Team
(Oakland Athletics)

---

571
Tony LaRussa
(Oakland Athletics)

---

586
jim pagliaroni
(Oakland Athletics)
---
1968 Topps Baseball Posters
#
Description
Conditions

---

5
Catfish Hunter
(Oakland Athletics)

NM/Mint
NM
EXMT
EX
VGEX
VG
Good
Fair/Poor
--
--
--
--
--
--
1 in stock
$4.80/each
--
---
1969 Topps Baseball Super
#
Description
Conditions

---

27
Rick Monday
(Oakland Athletics)

| | | | | | | | |
| --- | --- | --- | --- | --- | --- | --- | --- |
| -- | -- | -- | -- | -- | -- | -- | -- |

---

28
Reggie Jackson
(Oakland Athletics)

| | | | | | | | |
| --- | --- | --- | --- | --- | --- | --- | --- |
| -- | -- | -- | -- | -- | -- | -- | -- |

---

29
Bert Campaneris
(Oakland Athletics)

| | | | | | | | |
| --- | --- | --- | --- | --- | --- | --- | --- |
| -- | -- | -- | -- | -- | -- | -- | -- |
---
1969 Topps Baseball Posters
#
Description
Conditions

---

21
athletics Jackson Hunter Bando Campaneris Cater Green Hershberger Monday Nash Odom Pagliaroni
(Oakland Athletics)
---
1969 Topps Baseball Deckle Edge
#
Description
Conditions

---

14
Rick Monday
(Oakland Athletics)
---
1969 Topps Baseball Stamps
#
Description
Conditions

---

23
Sal Bando
(Oakland Athletics)

| | | | | | | | |
| --- | --- | --- | --- | --- | --- | --- | --- |
| -- | -- | -- | -- | -- | -- | -- | -- |

---

47
Bert Campaneris
(Oakland Athletics)

| | | | | | | | |
| --- | --- | --- | --- | --- | --- | --- | --- |
| -- | -- | -- | -- | -- | -- | -- | -- |

---

52
Danny Cater
(Oakland Athletics)

NM/Mint
NM
EXMT
EX
VGEX
VG
Good
Fair/Poor
--
1 in stock
$1.00/each
--
--
--
--
--
--

---

70
Dave Duncan
(Oakland Athletics)

NM/Mint
NM
EXMT
EX
VGEX
VG
Good
Fair/Poor
--
--
--
--
1 in stock
$0.40/each
--
--
--

---

88
Dick Green
(Oakland Athletics)

| | | | | | | | |
| --- | --- | --- | --- | --- | --- | --- | --- |
| -- | -- | -- | -- | -- | -- | -- | -- |

---

107
Jim Hunter
(Oakland Athletics)

| | | | | | | | |
| --- | --- | --- | --- | --- | --- | --- | --- |
| -- | -- | -- | -- | -- | -- | -- | -- |

---

128
Lew Krausse
(Oakland Athletics)

| | | | | | | | |
| --- | --- | --- | --- | --- | --- | --- | --- |
| -- | -- | -- | -- | -- | -- | -- | -- |

---

157
Rick Monday
(Oakland Athletics)

| | | | | | | | |
| --- | --- | --- | --- | --- | --- | --- | --- |
| -- | -- | -- | -- | -- | -- | -- | -- |

---

160
Jim Nash
(Oakland Athletics)

NM/Mint
NM
EXMT
EX
VGEX
VG
Good
Fair/Poor
--
1 in stock
$1.00/each
--
--
--
--
--
--

---

163
John Odom
(Oakland Athletics)

| | | | | | | | |
| --- | --- | --- | --- | --- | --- | --- | --- |
| -- | -- | -- | -- | -- | -- | -- | -- |
---
1969 Topps Baseball Album
#
Description
Conditions

---

18
athletics
(Oakland Athletics)

NM/Mint
NM
EXMT
EX
VGEX
VG
Good
Fair/Poor
--
--
1 in stock
$6.00/each
1 in stock
$4.00/each
--
--
--
--

---

18-C
athletics w/ Hunter Odom
(Oakland Athletics)

NM/Mint
NM
EXMT
EX
VGEX
VG
Good
Fair/Poor
--
--
--
--
1 in stock
$4.80/each
--
--
--
---
1969 Milton Bradley Baseball Regular
#
Description
Conditions

---

55
Danny Cater
(Oakland Athletics)

NM/Mint
NM
EXMT
EX
VGEX
VG
Good
Fair/Poor
--
--
1 in stock
$1.50/each
--
--
--
--
--

---

74
Chuck Dobson
(Oakland Athletics)

NM/Mint
NM
EXMT
EX
VGEX
VG
Good
Fair/Poor
--
1 in stock
$2.00/each
--
--
--
--
--
--

---

75
John Donaldson
(Oakland Athletics)

NM/Mint
NM
EXMT
EX
VGEX
VG
Good
Fair/Poor
--
--
1 in stock
$1.50/each
--
--
--
--
--

---

97
Dick Green
(Oakland Athletics)

NM/Mint
NM
EXMT
EX
VGEX
VG
Good
Fair/Poor
--
--
1 in stock
$1.50/each
--
--
--
--
--

---

124
Catfish Hunter
(Oakland Athletics)

NM/Mint
NM
EXMT
EX
VGEX
VG
Good
Fair/Poor
--
1 in stock
$9.00/each
--
--
--
--
--
--

---

127
Reggie Jackson
(Oakland Athletics)

| | | | | | | | |
| --- | --- | --- | --- | --- | --- | --- | --- |
| -- | -- | -- | -- | -- | -- | -- | -- |

---

198
Jim Nash
(Oakland Athletics)

NM/Mint
NM
EXMT
EX
VGEX
VG
Good
Fair/Poor
--
--
--
1 in stock
$1.00/each
--
--
--
--

---

240
Phil Roof
(Oakland Athletics)

NM/Mint
NM
EXMT
EX
VGEX
VG
Good
Fair/Poor
--
--
--
--
--
1 in stock
$0.50/each
--
--

---

313
athletics
(Oakland Athletics)

NM/Mint
NM
EXMT
EX
VGEX
VG
Good
Fair/Poor
--
--
--
1 in stock
$2.00/each
--
--
--
--
---
1969 Topps Baseball Regular
#
Description
Conditions

---

23
Lew Krausse
(Oakland Athletics)

---

44
Danny Cater
(Oakland Athletics)

---

68
Dave Duncan
(Oakland Athletics)

NM/Mint
NM
EXMT
EX
VGEX
VG
Good
Fair/Poor
--
--
--
--
1 in stock
$0.80/each
--
--
--

---

105
Rick Monday
(Oakland Athletics)

| | | | | | | | |
| --- | --- | --- | --- | --- | --- | --- | --- |
| -- | -- | -- | -- | -- | -- | -- | -- |

---

124
Hank Bauer
(Oakland Athletics)

NM/Mint
NM
EXMT
EX
VGEX
VG
Good
Fair/Poor
--
--
1 in stock
$3.00/each
1 in stock
$2.00/each
--
--
--
--

---

143
Joe Nossek
(Oakland Athletics)

---

195
John Odom
(Oakland Athletics)

NM/Mint
NM
EXMT
EX
VGEX
VG
Good
Fair/Poor
--
--
2 in stock
$1.50/each
--
1 in stock
$0.76/each
--
--
--

---

217
John Donaldson
(Oakland Athletics)

| | | | | | | | |
| --- | --- | --- | --- | --- | --- | --- | --- |
| -- | -- | -- | -- | -- | -- | -- | -- |

---

235
Jim Hunter
(Oakland Athletics)

NM/Mint
NM
EXMT
EX
VGEX
VG
Good
Fair/Poor
--
--
--
1 in stock
$9.00/each
--
--
--
--

---

260
Reggie Jackson
(Oakland Athletics)

---

281
Ted Kubiak
(Oakland Athletics)

---

302
jim pagliaroni
(Oakland Athletics)

| | | | | | | | |
| --- | --- | --- | --- | --- | --- | --- | --- |
| -- | -- | -- | -- | -- | -- | -- | -- |

---

334
Phil Roof
(Oakland Athletics)

---

358
Lauzerique/Rodriguez
(Oakland Athletics)

NM/Mint
NM
EXMT
EX
VGEX
VG
Good
Fair/Poor
--
--
2 in stock
$3.00/each
--
--
--
--
--

---

371
Sal Bando
(Oakland Athletics)

NM/Mint
NM
EXMT
EX
VGEX
VG
Good
Fair/Poor
--
--
--
2 in stock
$1.00/each
1 in stock
$0.76/each
--
--
--

---

397
Chuck Dobson
(Oakland Athletics)

NM/Mint
NM
EXMT
EX
VGEX
VG
Good
Fair/Poor
--
--
--
6 in stock
$1.00/each
6 in stock
$0.76/each
--
--
--

---

423
Bert Campaneris AS
(Oakland Athletics)

| | | | | | | | |
| --- | --- | --- | --- | --- | --- | --- | --- |
| -- | -- | -- | -- | -- | -- | -- | -- |

---

449
Paul Lindblad
(Oakland Athletics)

NM/Mint
NM
EXMT
EX
VGEX
VG
Good
Fair/Poor
--
--
1 in stock
$2.25/each
--
--
1 in stock
$0.75/each
--
--

---

467
Tom Reynolds
(Oakland Athletics)

NM/Mint
NM
EXMT
EX
VGEX
VG
Good
Fair/Poor
--
--
2 in stock
$1.50/each
--
--
--
--
--

---

495
Bert Campaneris
(Oakland Athletics)

NM/Mint
NM
EXMT
EX
VGEX
VG
Good
Fair/Poor
--
--
--
1 in stock
$3.00/each
--
--
--
--

---

515
Dick Green
(Oakland Athletics)

NM/Mint
NM
EXMT
EX
VGEX
VG
Good
Fair/Poor
--
--
--
--
3 in stock
$1.14/each
1 in stock
$0.75/each
--
--

---

546
Jim Nash
(Oakland Athletics)

NM/Mint
NM
EXMT
EX
VGEX
VG
Good
Fair/Poor
--
1 in stock
$5.00/each
--
1 in stock
$2.50/each
--
--
--
--

---

556
Bando/Campaneris/Cater
(Oakland Athletics)

NM/Mint
NM
EXMT
EX
VGEX
VG
Good
Fair/Poor
--
--
1 in stock
$4.50/each
--
--
--
--
--

---

587
Joe Rudi
(Oakland Athletics)

NM/Mint
NM
EXMT
EX
VGEX
VG
Good
Fair/Poor
--
--
--
7 in stock
$4.00/each
3 in stock
$3.04/each
--
--
--

---

597
Rollie Fingers / Burchart / Floyd
(Oakland Athletics)

| | | | | | | | |
| --- | --- | --- | --- | --- | --- | --- | --- |
| -- | -- | -- | -- | -- | -- | -- | -- |

---

618
Ramon Webster
(Oakland Athletics)

| | | | | | | | |
| --- | --- | --- | --- | --- | --- | --- | --- |
| -- | -- | -- | -- | -- | -- | -- | -- |

---

638
Ed Sprague
(Oakland Athletics)

NM/Mint
NM
EXMT
EX
VGEX
VG
Good
Fair/Poor
--
--
1 in stock
$3.00/each
1 in stock
$2.00/each
--
--
--
--

---

655
Mike Hershberger
(Oakland Athletics)

| | | | | | | | |
| --- | --- | --- | --- | --- | --- | --- | --- |
| -- | -- | -- | -- | -- | -- | -- | -- |
---
1969 O-Pee-Chee Baseball Regular
#
Description
Conditions

---

23
Lew Krausse
(Oakland Athletics)

NM/Mint
NM
EXMT
EX
VGEX
VG
Good
Fair/Poor
--
--
--
1 in stock
$2.50/each
--
--
1 in stock
$1.00/each
--

---

44
Danny Cater
(Oakland Athletics)

---

105
Rick Monday
(Oakland Athletics)

NM/Mint
NM
EXMT
EX
VGEX
VG
Good
Fair/Poor
--
--
--
--
2 in stock
$2.00/each
1 in stock
$1.50/each
--
--

---

124
Hank Bauer
(Oakland Athletics)

NM/Mint
NM
EXMT
EX
VGEX
VG
Good
Fair/Poor
--
--
--
--
1 in stock
$2.00/each
--
--
--

---

143
Joe Nossek
(Oakland Athletics)

NM/Mint
NM
EXMT
EX
VGEX
VG
Good
Fair/Poor
--
--
--
--
1 in stock
$2.00/each
--
--
--

---

195
John Odom
(Oakland Athletics)

NM/Mint
NM
EXMT
EX
VGEX
VG
Good
Fair/Poor
--
--
--
1 in stock
$2.50/each
--
2 in stock
$1.50/each
--
--

---

217
John Donaldson
(Oakland Athletics)

NM/Mint
NM
EXMT
EX
VGEX
VG
Good
Fair/Poor
--
--
--
--
--
1 in stock
$1.80/each
--
--
---
1969 Topps Baseball Decals
#
Description
Conditions

---

19
Reggie Jackson
(Oakland Athletics)

---

31
Rick Monday
(Oakland Athletics)
---
1970 Milton Bradley Baseball Regular
#
Description
Conditions

---

11
Reggie Jackson
(Oakland Athletics)

| | | | | | | | |
| --- | --- | --- | --- | --- | --- | --- | --- |
| -- | -- | -- | -- | -- | -- | -- | -- |
---
1970 Topps Baseball Scratch Offs
#
Description
Conditions

---

4
Sal Bando
(Oakland Athletics)

NM/Mint
NM
EXMT
EX
VGEX
VG
Good
Fair/Poor
--
--
--
--
--
1 in stock
$0.75/each
--
--
---
1970 Topps Baseball Posters
#
Description
Conditions

---

23
Bert Campaneris
(Oakland Athletics)
---
1970 Topps Baseball Story Booklets
#
Description
Conditions

---

10
Reggie Jackson
(Oakland Athletics)

| | | | | | | | |
| --- | --- | --- | --- | --- | --- | --- | --- |
| -- | -- | -- | -- | -- | -- | -- | -- |
---
1970 Topps Baseball Regular
#
Description
Conditions

---

21
Blue/Tenace
(Oakland Athletics)

NM/Mint
NM
EXMT
EX
VGEX
VG
Good
Fair/Poor
--
--
--
1 in stock
$6.00/each
--
--
--
1 in stock
$1.20/each

---

41
George Lauzerique
(Oakland Athletics)

---

55
John Odom
(Oakland Athletics)

---

102
Joe Rudi
(Oakland Athletics)

NM/Mint
NM
EXMT
EX
VGEX
VG
Good
Fair/Poor
--
--
2 in stock
$2.25/each
5 in stock
$1.50/each
--
--
--
--

---

120
Sal Bando
(Oakland Athletics)

---

140
Reggie Jackson
(Oakland Athletics)

NM/Mint
NM
EXMT
EX
VGEX
VG
Good
Fair/Poor
--
--
--
--
--
1 in stock
$17.50/each
--
--

---

205
Bert Campaneris
(Oakland Athletics)

NM/Mint
NM
EXMT
EX
VGEX
VG
Good
Fair/Poor
--
--
--
1 in stock
$2.00/each
--
--
--
--

---

233
Lew Krausse
(Oakland Athletics)

NM/Mint
NM
EXMT
EX
VGEX
VG
Good
Fair/Poor
--
--
1 in stock
$2.25/each
--
--
--
--
--

---

259
Tommie Reynolds
(Oakland Athletics)

---

287
Fred Talbot
(Oakland Athletics)

---

311
Dick Green
(Oakland Athletics)

---

331
Chuck Dobson
(Oakland Athletics)

---

381
Brooks/Olivo
(Oakland Athletics)

---

408
Paul Lindblad
(Oakland Athletics)

---

434
Felipe Alou
(Oakland Athletics)

NM/Mint
NM
EXMT
EX
VGEX
VG
Good
Fair/Poor
--
--
1 in stock
$3.75/each
1 in stock
$2.50/each
--
--
--
--

---

459
Reggie Jackson AS
(Oakland Athletics)

NM/Mint
NM
EXMT
EX
VGEX
VG
Good
Fair/Poor
--
--
--
3 in stock
$7.50/each
--
--
--
--

---

481
Jose Tartabull
(Oakland Athletics)

---

502
Rollie Fingers
(Oakland Athletics)

NM/Mint
NM
EXMT
EX
VGEX
VG
Good
Fair/Poor
--
--
--
--
1 in stock
$5.60/each
--
--
--

---

531
Ron Clark
(Oakland Athletics)

NM/Mint
NM
EXMT
EX
VGEX
VG
Good
Fair/Poor
--
--
--
--
2 in stock
$1.20/each
2 in stock
$0.75/each
--
--

---

547
Rick Monday
(Oakland Athletics)

NM/Mint
NM
EXMT
EX
VGEX
VG
Good
Fair/Poor
--
--
--
1 in stock
$3.50/each
--
--
--
--

---

565
Jim Hunter
(Oakland Athletics)

NM/Mint
NM
EXMT
EX
VGEX
VG
Good
Fair/Poor
--
--
--
1 in stock
$9.00/each
--
--
--
--

---

584
Al Downing
(Oakland Athletics)

NM/Mint
NM
EXMT
EX
VGEX
VG
Good
Fair/Poor
--
--
--
1 in stock
$3.50/each
1 in stock
$2.80/each
--
--
--

---

603
Ray Oyler
(Oakland Athletics)

| | | | | | | | |
| --- | --- | --- | --- | --- | --- | --- | --- |
| -- | -- | -- | -- | -- | -- | -- | -- |

---

631
Athletics Team
(Oakland Athletics)

NM/Mint
NM
EXMT
EX
VGEX
VG
Good
Fair/Poor
--
--
--
--
1 in stock
$4.80/each
1 in stock
$3.00/each
--
--

---

648
Larry Haney
(Oakland Athletics)

---

663
Tito Francona
(Oakland Athletics)

---

678
Dave Duncan
(Oakland Athletics)

---

693
Bob Johnson
(Oakland Athletics)

---

706
John McNamara
(Oakland Athletics)

---

719
Jim Roland
(Oakland Athletics)
---
1970 O-Pee-Chee Baseball Regular
#
Description
Conditions

---

21
Blue/Tenace
(Oakland Athletics)

NM/Mint
NM
EXMT
EX
VGEX
VG
Good
Fair/Poor
--
--
--
--
1 in stock
$6.00/each
1 in stock
$3.75/each
--
--

---

41
George Lauzerique
(Oakland Athletics)

| | | | | | | | |
| --- | --- | --- | --- | --- | --- | --- | --- |
| -- | -- | -- | -- | -- | -- | -- | -- |

---

55
John Odom
(Oakland Athletics)

| | | | | | | | |
| --- | --- | --- | --- | --- | --- | --- | --- |
| -- | -- | -- | -- | -- | -- | -- | -- |

---

102
Joe Rudi
(Oakland Athletics)

NM/Mint
NM
EXMT
EX
VGEX
VG
Good
Fair/Poor
--
--
--
1 in stock
$1.50/each
--
--
--
--

---

120
Sal Bando
(Oakland Athletics)

| | | | | | | | |
| --- | --- | --- | --- | --- | --- | --- | --- |
| -- | -- | -- | -- | -- | -- | -- | -- |

---

140
Reggie Jackson
(Oakland Athletics)

NM/Mint
NM
EXMT
EX
VGEX
VG
Good
Fair/Poor
--
--
--
--
1 in stock
$50.00/each
--
--
--

---

205
Bert Campaneris
(Oakland Athletics)

| | | | | | | | |
| --- | --- | --- | --- | --- | --- | --- | --- |
| -- | -- | -- | -- | -- | -- | -- | -- |

---

233
Lew Krausse
(Oakland Athletics)

NM/Mint
NM
EXMT
EX
VGEX
VG
Good
Fair/Poor
--
--
--
--
1 in stock
$1.20/each
--
--
1 in stock
$0.30/each

---

259
Tommie Reynolds
(Oakland Athletics)

| | | | | | | | |
| --- | --- | --- | --- | --- | --- | --- | --- |
| -- | -- | -- | -- | -- | -- | -- | -- |

---

287
Fred Talbot
(Oakland Athletics)

| | | | | | | | |
| --- | --- | --- | --- | --- | --- | --- | --- |
| -- | -- | -- | -- | -- | -- | -- | -- |

---

311
Dick Green
(Oakland Athletics)

| | | | | | | | |
| --- | --- | --- | --- | --- | --- | --- | --- |
| -- | -- | -- | -- | -- | -- | -- | -- |

---

331
Chuck Dobson
(Oakland Athletics)

NM/Mint
NM
EXMT
EX
VGEX
VG
Good
Fair/Poor
--
--
--
--
--
1 in stock
$0.90/each
--
--

---

381
Brooks/Olivo
(Oakland Athletics)

NM/Mint
NM
EXMT
EX
VGEX
VG
Good
Fair/Poor
--
--
1 in stock
$3.00/each
1 in stock
$2.00/each
--
--
--
--

---

408
Paul Lindblad
(Oakland Athletics)

NM/Mint
NM
EXMT
EX
VGEX
VG
Good
Fair/Poor
--
--
--
--
--
1 in stock
$0.75/each
--
--

---

434
Felipe Alou
(Oakland Athletics)

| | | | | | | | |
| --- | --- | --- | --- | --- | --- | --- | --- |
| -- | -- | -- | -- | -- | -- | -- | -- |

---

459
Reggie Jackson AS
(Oakland Athletics)

NM/Mint
NM
EXMT
EX
VGEX
VG
Good
Fair/Poor
--
--
--
--
1 in stock
$16.00/each
--
--
--

---

481
Jose Tartabull
(Oakland Athletics)

NM/Mint
NM
EXMT
EX
VGEX
VG
Good
Fair/Poor
--
--
--
--
1 in stock
$2.00/each
--
--
--

---

502
Rollie Fingers
(Oakland Athletics)

NM/Mint
NM
EXMT
EX
VGEX
VG
Good
Fair/Poor
--
--
--
--
1 in stock
$10.00/each
--
--
--

---

531
Ron Clark
(Oakland Athletics)

NM/Mint
NM
EXMT
EX
VGEX
VG
Good
Fair/Poor
--
--
--
--
1 in stock
$2.00/each
--
--
--
---
1970 kellogs Baseball 3D
#
Description
Conditions

---

32
Reggie Jackson
(Oakland Athletics)

NM/Mint
NM
EXMT
EX
VGEX
VG
Good
Fair/Poor
--
--
--
1 in stock
$19.00/each
--
--
--
--

---

38
John Odom
(Oakland Athletics)

| | | | | | | | |
| --- | --- | --- | --- | --- | --- | --- | --- |
| -- | -- | -- | -- | -- | -- | -- | -- |

---

39
Bert Campaneris
(Oakland Athletics)

NM/Mint
NM
EXMT
EX
VGEX
VG
Good
Fair/Poor
--
1 in stock
$10.00/each
--
--
--
--
--
--

---

51
Sal Bando
(Oakland Athletics)

| | | | | | | | |
| --- | --- | --- | --- | --- | --- | --- | --- |
| -- | -- | -- | -- | -- | -- | -- | -- |
---
1970 Topps Baseball Super
#
Description
Conditions

---

2
sal bando sp
(Oakland Athletics)

| | | | | | | | |
| --- | --- | --- | --- | --- | --- | --- | --- |
| -- | -- | -- | -- | -- | -- | -- | -- |

---

28
Reggie Jackson
(Oakland Athletics)
---
1971 Topps Baseball Super
#
Description
Conditions

---

31
Bert Campaneris
(Oakland Athletics)

NM/Mint
NM
EXMT
EX
VGEX
VG
Good
Fair/Poor
--
1 in stock
$8.00/each
6 in stock
$6.00/each
--
--
--
--
--

---

38
Reggie Jackson
(Oakland Athletics)

| | | | | | | | |
| --- | --- | --- | --- | --- | --- | --- | --- |
| -- | -- | -- | -- | -- | -- | -- | -- |

---

38-lg
Reggie Jackson - good
(Oakland Athletics)

| | | | | | | | |
| --- | --- | --- | --- | --- | --- | --- | --- |
| -- | -- | -- | -- | -- | -- | -- | -- |

---

57
Sal Bando
(Oakland Athletics)

NM/Mint
NM
EXMT
EX
VGEX
VG
Good
Fair/Poor
--
--
4 in stock
$6.00/each
5 in stock
$4.00/each
--
--
--
--
---
1971 Topps Baseball Greatest Moments
#
Description
Conditions

---

5
Sal Bando
(Oakland Athletics)

| | | | | | | | |
| --- | --- | --- | --- | --- | --- | --- | --- |
| -- | -- | -- | -- | -- | -- | -- | -- |

---

6
Bert Campaneris
(Oakland Athletics)

| | | | | | | | |
| --- | --- | --- | --- | --- | --- | --- | --- |
| -- | -- | -- | -- | -- | -- | -- | -- |

---

47
Reggie Jackson
(Oakland Athletics)

| | | | | | | | |
| --- | --- | --- | --- | --- | --- | --- | --- |
| -- | -- | -- | -- | -- | -- | -- | -- |
---
1971 Bazooka Baseball Bazooka unnumbered
#
Description
Conditions

---

3
Reggie Jackson
(Oakland Athletics)

| | | | | | | | |
| --- | --- | --- | --- | --- | --- | --- | --- |
| -- | -- | -- | -- | -- | -- | -- | -- |

---

4
Bert Campaneris
(Oakland Athletics)

| | | | | | | | |
| --- | --- | --- | --- | --- | --- | --- | --- |
| -- | -- | -- | -- | -- | -- | -- | -- |

---

18
Jim Hunter
(Oakland Athletics)

| | | | | | | | |
| --- | --- | --- | --- | --- | --- | --- | --- |
| -- | -- | -- | -- | -- | -- | -- | -- |
---
1971 Topps Baseball Scratch Offs
#
Description
Conditions

---

4
Sal Bando
(Oakland Athletics)

NM/Mint
NM
EXMT
EX
VGEX
VG
Good
Fair/Poor
--
--
--
1 in stock
$1.50/each
--
--
--
--
---
1971 Fleer Baseball World Series Champs
#
Description
Conditions

---

70
1972 Oakland A's Cincinnati Reds
(Oakland Athletics)

| | | | | | | | |
| --- | --- | --- | --- | --- | --- | --- | --- |
| -- | -- | -- | -- | -- | -- | -- | -- |

---

70-psa
1972 Oakland A's Cincinnati Reds (psa)
(Oakland Athletics)

| | | | | | | | |
| --- | --- | --- | --- | --- | --- | --- | --- |
| -- | -- | -- | -- | -- | -- | -- | -- |

---

71
1973 Oakland A's New York Mets (psa)
(Oakland Athletics)

| | | | | | | | |
| --- | --- | --- | --- | --- | --- | --- | --- |
| -- | -- | -- | -- | -- | -- | -- | -- |

---

71-r
1973 Oakland A's New York Mets
(Oakland Athletics)

| | | | | | | | |
| --- | --- | --- | --- | --- | --- | --- | --- |
| -- | -- | -- | -- | -- | -- | -- | -- |

---

72
1974 Oakland A's, L.A. Dodgers
(Oakland Athletics)

| | | | | | | | |
| --- | --- | --- | --- | --- | --- | --- | --- |
| -- | -- | -- | -- | -- | -- | -- | -- |

---

72-psa
1974 Oakland A's, L.A. Dodgers (psa)
(Oakland Athletics)

| | | | | | | | |
| --- | --- | --- | --- | --- | --- | --- | --- |
| -- | -- | -- | -- | -- | -- | -- | -- |
---
1971 O-Pee-Chee Baseball Regular
#
Description
Conditions

---

20
Reggie Jackson
(Oakland Athletics)

---

45
Jim Hunter
(Oakland Athletics)

NM/Mint
NM
EXMT
EX
VGEX
VG
Good
Fair/Poor
--
--
1 in stock
$18.75/each
--
--
--
--
--

---

84
Marcel Lachemann
(Oakland Athletics)

NM/Mint
NM
EXMT
EX
VGEX
VG
Good
Fair/Poor
--
--
1 in stock
$3.75/each
1 in stock
$2.50/each
--
--
--
--

---

109
Steve Hovley
(Oakland Athletics)

NM/Mint
NM
EXMT
EX
VGEX
VG
Good
Fair/Poor
--
--
--
3 in stock
$2.50/each
--
1 in stock
$1.25/each
--
--

---

135
Rick Monday
(Oakland Athletics)

NM/Mint
NM
EXMT
EX
VGEX
VG
Good
Fair/Poor
--
2 in stock
$5.00/each
--
--
--
1 in stock
$1.25/each
--
--

---

151
Tommy Davis
(Oakland Athletics)

| | | | | | | | |
| --- | --- | --- | --- | --- | --- | --- | --- |
| -- | -- | -- | -- | -- | -- | -- | -- |

---

178
Dave Duncan
(Oakland Athletics)

NM/Mint
NM
EXMT
EX
VGEX
VG
Good
Fair/Poor
--
--
--
1 in stock
$2.50/each
--
--
--
--

---

215
Diego Segui
(Oakland Athletics)

NM/Mint
NM
EXMT
EX
VGEX
VG
Good
Fair/Poor
--
--
--
--
1 in stock
$1.90/each
--
--
--

---

238
Chuck Dobson
(Oakland Athletics)

NM/Mint
NM
EXMT
EX
VGEX
VG
Good
Fair/Poor
--
1 in stock
$5.00/each
--
--
--
--
--
--

---

258
Dick Green
(Oakland Athletics)

| | | | | | | | |
| --- | --- | --- | --- | --- | --- | --- | --- |
| -- | -- | -- | -- | -- | -- | -- | -- |

---

285
Sal Bando
(Oakland Athletics)

---

317
Driscoll/Mangual
(Oakland Athletics)

NM/Mint
NM
EXMT
EX
VGEX
VG
Good
Fair/Poor
--
--
--
--
2 in stock
$3.04/each
--
--
--

---

338
Gene Tenace
(Oakland Athletics)

NM/Mint
NM
EXMT
EX
VGEX
VG
Good
Fair/Poor
--
--
1 in stock
$6.00/each
--
--
--
--
--

---

356
Bob Locker
(Oakland Athletics)

NM/Mint
NM
EXMT
EX
VGEX
VG
Good
Fair/Poor
--
--
1 in stock
$3.75/each
--
--
--
--
--

---

384
Rollie Fingers
(Oakland Athletics)

NM/Mint
NM
EXMT
EX
VGEX
VG
Good
Fair/Poor
--
--
--
--
--
1 in stock
$6.00/each
--
--

---

407
Joe Rudi
(Oakland Athletics)

NM/Mint
NM
EXMT
EX
VGEX
VG
Good
Fair/Poor
--
--
--
--
1 in stock
$3.04/each
--
--
--

---

440
Bert Campaneris
(Oakland Athletics)

NM/Mint
NM
EXMT
EX
VGEX
VG
Good
Fair/Poor
--
--
--
--
1 in stock
$3.04/each
--
--
--

---

468
Frank Fernandez
(Oakland Athletics)

| | | | | | | | |
| --- | --- | --- | --- | --- | --- | --- | --- |
| -- | -- | -- | -- | -- | -- | -- | -- |

---

495
Felipe Alou
(Oakland Athletics)

| | | | | | | | |
| --- | --- | --- | --- | --- | --- | --- | --- |
| -- | -- | -- | -- | -- | -- | -- | -- |

---

523
John Odom psa8
(Oakland Athletics)

| | | | | | | | |
| --- | --- | --- | --- | --- | --- | --- | --- |
| -- | -- | -- | -- | -- | -- | -- | -- |

---

523
John Odom
(Oakland Athletics)

NM/Mint
NM
EXMT
EX
VGEX
VG
Good
Fair/Poor
--
1 in stock
$8.00/each
--
--
--
--
--
--

---

544
Vida Blue
(Oakland Athletics)

| | | | | | | | |
| --- | --- | --- | --- | --- | --- | --- | --- |
| -- | -- | -- | -- | -- | -- | -- | -- |

---

624
Athletics Team
(Oakland Athletics)

| | | | | | | | |
| --- | --- | --- | --- | --- | --- | --- | --- |
| -- | -- | -- | -- | -- | -- | -- | -- |

---

633
Brooks/Koegel/Northey
(Oakland Athletics)

| | | | | | | | |
| --- | --- | --- | --- | --- | --- | --- | --- |
| -- | -- | -- | -- | -- | -- | -- | -- |

---

642
Jim Roland
(Oakland Athletics)

| | | | | | | | |
| --- | --- | --- | --- | --- | --- | --- | --- |
| -- | -- | -- | -- | -- | -- | -- | -- |

---

658
Paul Lindblad
(Oakland Athletics)

| | | | | | | | |
| --- | --- | --- | --- | --- | --- | --- | --- |
| -- | -- | -- | -- | -- | -- | -- | -- |

---

680
don mincher
(Oakland Athletics)

| | | | | | | | |
| --- | --- | --- | --- | --- | --- | --- | --- |
| -- | -- | -- | -- | -- | -- | -- | -- |

---

714
Dick Williams
(Oakland Athletics)

| | | | | | | | |
| --- | --- | --- | --- | --- | --- | --- | --- |
| -- | -- | -- | -- | -- | -- | -- | -- |
---
1971 Topps Baseball Regular
#
Description
Conditions

---

20
Reggie Jackson
(Oakland Athletics)

---

45
Jim Hunter
(Oakland Athletics)

---

84
Marcel Lachemann
(Oakland Athletics)

NM/Mint
NM
EXMT
EX
VGEX
VG
Good
Fair/Poor
--
--
--
4 in stock
$1.00/each
2 in stock
$0.76/each
--
--
--

---

109
Steve Hovley
(Oakland Athletics)

---

135
Rick Monday
(Oakland Athletics)

| | | | | | | | |
| --- | --- | --- | --- | --- | --- | --- | --- |
| -- | -- | -- | -- | -- | -- | -- | -- |

---

178
Dave Duncan
(Oakland Athletics)

NM/Mint
NM
EXMT
EX
VGEX
VG
Good
Fair/Poor
--
--
9 in stock
$1.50/each
7 in stock
$1.00/each
--
--
--
--

---

215
Diego Segui
(Oakland Athletics)

NM/Mint
NM
EXMT
EX
VGEX
VG
Good
Fair/Poor
--
--
--
3 in stock
$1.00/each
4 in stock
$0.76/each
--
--
--

---

238
Chuck Dobson
(Oakland Athletics)

---

258
Dick Green
(Oakland Athletics)

---

285
Sal Bando
(Oakland Athletics)

| | | | | | | | |
| --- | --- | --- | --- | --- | --- | --- | --- |
| -- | -- | -- | -- | -- | -- | -- | -- |

---

317
Driscoll/Mangual
(Oakland Athletics)

NM/Mint
NM
EXMT
EX
VGEX
VG
Good
Fair/Poor
--
--
1 in stock
$3.00/each
--
--
--
--
--

---

338
Gene Tenace
(Oakland Athletics)

NM/Mint
NM
EXMT
EX
VGEX
VG
Good
Fair/Poor
--
--
1 in stock
$3.00/each
--
--
--
--
--

---

356
Bob Locker
(Oakland Athletics)

NM/Mint
NM
EXMT
EX
VGEX
VG
Good
Fair/Poor
--
--
2 in stock
$1.50/each
2 in stock
$1.00/each
--
--
--
--

---

384
Rollie Fingers
(Oakland Athletics)

NM/Mint
NM
EXMT
EX
VGEX
VG
Good
Fair/Poor
--
--
--
2 in stock
$6.00/each
2 in stock
$4.56/each
--
--
--

---

407
Joe Rudi
(Oakland Athletics)

| | | | | | | | |
| --- | --- | --- | --- | --- | --- | --- | --- |
| -- | -- | -- | -- | -- | -- | -- | -- |

---

440
Bert Campaneris
(Oakland Athletics)

NM/Mint
NM
EXMT
EX
VGEX
VG
Good
Fair/Poor
--
--
--
1 in stock
$2.00/each
--
--
--
--

---

468
Frank Fernandez
(Oakland Athletics)

NM/Mint
NM
EXMT
EX
VGEX
VG
Good
Fair/Poor
--
--
--
1 in stock
$1.50/each
--
--
--
--

---

495
Felipe Alou
(Oakland Athletics)

NM/Mint
NM
EXMT
EX
VGEX
VG
Good
Fair/Poor
--
--
1 in stock
$4.50/each
--
--
--
--
--

---

523
John Odom
(Oakland Athletics)

| | | | | | | | |
| --- | --- | --- | --- | --- | --- | --- | --- |
| -- | -- | -- | -- | -- | -- | -- | -- |

---

523-psa
John Odom psa8
(Oakland Athletics)

| | | | | | | | |
| --- | --- | --- | --- | --- | --- | --- | --- |
| -- | -- | -- | -- | -- | -- | -- | -- |

---

544
Vida Blue
(Oakland Athletics)

| | | | | | | | |
| --- | --- | --- | --- | --- | --- | --- | --- |
| -- | -- | -- | -- | -- | -- | -- | -- |

---

624
Athletics Team
(Oakland Athletics)

| | | | | | | | |
| --- | --- | --- | --- | --- | --- | --- | --- |
| -- | -- | -- | -- | -- | -- | -- | -- |

---

633
Brooks/Koegel/Northey
(Oakland Athletics)

NM/Mint
NM
EXMT
EX
VGEX
VG
Good
Fair/Poor
--
--
--
1 in stock
$4.00/each
--
--
--
--

---

642
Jim Roland
(Oakland Athletics)

| | | | | | | | |
| --- | --- | --- | --- | --- | --- | --- | --- |
| -- | -- | -- | -- | -- | -- | -- | -- |

---

658
Paul Lindblad
(Oakland Athletics)

---

680
don mincher
(Oakland Athletics)

NM/Mint
NM
EXMT
EX
VGEX
VG
Good
Fair/Poor
--
1 in stock
$20.00/each
--
--
--
--
--
--

---

714
Dick Williams
(Oakland Athletics)

NM/Mint
NM
EXMT
EX
VGEX
VG
Good
Fair/Poor
--
--
4 in stock
$18.75/each
--
--
--
--
--
---
1971 Topps Baseball Topps Coins
#
Description
Conditions

---

40
Rick Monday
(Oakland Athletics)

| | | | | | | | |
| --- | --- | --- | --- | --- | --- | --- | --- |
| -- | -- | -- | -- | -- | -- | -- | -- |

---

64
Bert Campaneris
(Oakland Athletics)

| | | | | | | | |
| --- | --- | --- | --- | --- | --- | --- | --- |
| -- | -- | -- | -- | -- | -- | -- | -- |

---

80
Jim Hunter
(Oakland Athletics)

---

108
Reggie Jackson
(Oakland Athletics)

NM/Mint
NM
EXMT
EX
VGEX
VG
Good
Fair/Poor
--
--
--
--
1 in stock
$7.20/each
--
--
--

---

132
Sal Bando
(Oakland Athletics)
---
1971 kellogs Baseball 3D
#
Description
Conditions

---

7A
Felipe Alou NL
(Oakland Athletics)

| | | | | | | | |
| --- | --- | --- | --- | --- | --- | --- | --- |
| -- | -- | -- | -- | -- | -- | -- | -- |

---

7B
Felipe Alou AL
(Oakland Athletics)

NM/Mint
NM
EXMT
EX
VGEX
VG
Good
Fair/Poor
--
--
1 in stock
$26.25/each
--
--
--
--
--

---

27
don mincher
(Oakland Athletics)

---

32
Chuck Dobson SO 622
(Oakland Athletics)

---

73
Rick Monday AB1705
(Oakland Athletics)

| | | | | | | | |
| --- | --- | --- | --- | --- | --- | --- | --- |
| -- | -- | -- | -- | -- | -- | -- | -- |

---

73a
Rick Monday AB1705
(Oakland Athletics)

NM/Mint
NM
EXMT
EX
VGEX
VG
Good
Fair/Poor
--
--
--
1 in stock
$9.00/each
1 in stock
$7.20/each
--
--
--

---

73b
Rick Monday AB1704
(Oakland Athletics)

| | | | | | | | |
| --- | --- | --- | --- | --- | --- | --- | --- |
| -- | -- | -- | -- | -- | -- | -- | -- |
---
1972 kellogs Baseball 3D
#
Description
Conditions

---

9A
Vida Blue (era 2.35)
(Oakland Athletics)

| | | | | | | | |
| --- | --- | --- | --- | --- | --- | --- | --- |
| -- | -- | -- | -- | -- | -- | -- | -- |

---

9B
Vida Blue
(Oakland Athletics)

| | | | | | | | |
| --- | --- | --- | --- | --- | --- | --- | --- |
| -- | -- | -- | -- | -- | -- | -- | -- |

---

20
Reggie Jackson
(Oakland Athletics)

NM/Mint
NM
EXMT
EX
VGEX
VG
Good
Fair/Poor
--
2 in stock
$16.00/each
--
--
--
--
--
--

---

22
Jim Hunter
(Oakland Athletics)

| | | | | | | | |
| --- | --- | --- | --- | --- | --- | --- | --- |
| -- | -- | -- | -- | -- | -- | -- | -- |

---

52
Sal Bando (rbi 356)
(Oakland Athletics)

| | | | | | | | |
| --- | --- | --- | --- | --- | --- | --- | --- |
| -- | -- | -- | -- | -- | -- | -- | -- |

---

52a
Sal Bando (rbi 355)
(Oakland Athletics)

NM/Mint
NM
EXMT
EX
VGEX
VG
Good
Fair/Poor
--
--
--
--
1 in stock
$1.60/each
--
--
--
---
1972 Topps Baseball Posters
#
Description
Conditions

---

8
Vida Blue
(Oakland Athletics)

| | | | | | | | |
| --- | --- | --- | --- | --- | --- | --- | --- |
| -- | -- | -- | -- | -- | -- | -- | -- |
---
1972 Topps Baseball Regular
#
Description
Conditions

---

17
Dave Duncan
(Oakland Athletics)

---

41
Tommy Davis
(Oakland Athletics)

NM/Mint
NM
EXMT
EX
VGEX
VG
Good
Fair/Poor
--
--
--
--
--
--
1 in stock
$0.40/each
--

---

42
Tommy Davis IA
(Oakland Athletics)

NM/Mint
NM
EXMT
EX
VGEX
VG
Good
Fair/Poor
--
--
1 in stock
$1.50/each
3 in stock
$1.00/each
--
--
--
--

---

62
Angel Mangual
(Oakland Athletics)

NM/Mint
NM
EXMT
EX
VGEX
VG
Good
Fair/Poor
--
--
1 in stock
$1.50/each
--
1 in stock
$0.76/each
--
--
--

---

75
Bert Campaneris
(Oakland Athletics)

NM/Mint
NM
EXMT
EX
VGEX
VG
Good
Fair/Poor
--
--
--
2 in stock
$1.00/each
--
--
--
1 in stock
$0.30/each

---

90
Cash/Jackson/Melton
(Oakland Athletics)

---

90-psa
Cash/Jackson/Melton psa
(Oakland Athletics)

| | | | | | | | |
| --- | --- | --- | --- | --- | --- | --- | --- |
| -- | -- | -- | -- | -- | -- | -- | -- |

---

92
Blue/Palmer/Wood
(Oakland Athletics)

---

111
jim grant
(Oakland Athletics)

---

137
Dick Williams
(Oakland Athletics)

---

169
Vida Blue
(Oakland Athletics)

NM/Mint
NM
EXMT
EX
VGEX
VG
Good
Fair/Poor
--
--
--
1 in stock
$4.00/each
--
--
1 in stock
$1.60/each
--

---

170
Vida Blue IA
(Oakland Athletics)

NM/Mint
NM
EXMT
EX
VGEX
VG
Good
Fair/Poor
--
--
1 in stock
$2.25/each
--
--
--
--
--

---

189
Gene Tenace
(Oakland Athletics)

NM/Mint
NM
EXMT
EX
VGEX
VG
Good
Fair/Poor
--
--
--
--
--
--
1 in stock
$0.80/each
--

---

209
Joe Rudi
(Oakland Athletics)

NM/Mint
NM
EXMT
EX
VGEX
VG
Good
Fair/Poor
--
--
--
1 in stock
$2.50/each
--
--
--
--

---

241
Rollie Fingers
(Oakland Athletics)

---

268
Anderson/Floethe
(Oakland Athletics)

| | | | | | | | |
| --- | --- | --- | --- | --- | --- | --- | --- |
| -- | -- | -- | -- | -- | -- | -- | -- |

---

279
Larry Brown
(Oakland Athletics)

---

330
Jim Hunter
(Oakland Athletics)

NM/Mint
NM
EXMT
EX
VGEX
VG
Good
Fair/Poor
--
--
--
6 in stock
$5.00/each
1 in stock
$3.80/each
--
--
--

---

348
Sal Bando BP
(Oakland Athletics)

| | | | | | | | |
| --- | --- | --- | --- | --- | --- | --- | --- |
| -- | -- | -- | -- | -- | -- | -- | -- |

---

363
Ron Klimkowski
(Oakland Athletics)

NM/Mint
NM
EXMT
EX
VGEX
VG
Good
Fair/Poor
--
--
--
1 in stock
$2.00/each
--
2 in stock
$1.00/each
--
--

---

383
Brant Alyea
(Oakland Athletics)

NM/Mint
NM
EXMT
EX
VGEX
VG
Good
Fair/Poor
--
--
--
--
--
--
1 in stock
$0.60/each
--

---

406
George Hendrick
(Oakland Athletics)

NM/Mint
NM
EXMT
EX
VGEX
VG
Good
Fair/Poor
--
--
--
--
--
--
1 in stock
$1.00/each
--

---

435
Reggie Jackson
(Oakland Athletics)

NM/Mint
NM
EXMT
EX
VGEX
VG
Good
Fair/Poor
--
--
1 in stock
$28.50/each
--
--
--
--
--

---

436
Reggie Jackson IA
(Oakland Athletics)

NM/Mint
NM
EXMT
EX
VGEX
VG
Good
Fair/Poor
--
--
--
--
--
1 in stock
$4.50/each
--
--

---

454
A's Team
(Oakland Athletics)

NM/Mint
NM
EXMT
EX
VGEX
VG
Good
Fair/Poor
--
--
--
--
--
1 in stock
$1.50/each
--
--

---

464
Jim Roland
(Oakland Athletics)

NM/Mint
NM
EXMT
EX
VGEX
VG
Good
Fair/Poor
--
--
--
1 in stock
$2.50/each
--
--
1 in stock
$1.00/each
--

---

523
Chuck Dobson
(Oakland Athletics)

---

537
Bob Locker
(Oakland Athletics)

| | | | | | | | |
| --- | --- | --- | --- | --- | --- | --- | --- |
| -- | -- | -- | -- | -- | -- | -- | -- |

---

557
John Odom
(Oakland Athletics)

| | | | | | | | |
| --- | --- | --- | --- | --- | --- | --- | --- |
| -- | -- | -- | -- | -- | -- | -- | -- |

---

558
John Odom IA
(Oakland Athletics)

| | | | | | | | |
| --- | --- | --- | --- | --- | --- | --- | --- |
| -- | -- | -- | -- | -- | -- | -- | -- |

---

583
Darold Knowles
(Oakland Athletics)

NM/Mint
NM
EXMT
EX
VGEX
VG
Good
Fair/Poor
--
--
--
--
1 in stock
$2.28/each
--
--
--

---

632
Mike Hegan
(Oakland Athletics)

NM/Mint
NM
EXMT
EX
VGEX
VG
Good
Fair/Poor
--
--
--
1 in stock
$3.00/each
--
--
--
--

---

650
Sal Bando
(Oakland Athletics)

| | | | | | | | |
| --- | --- | --- | --- | --- | --- | --- | --- |
| -- | -- | -- | -- | -- | -- | -- | -- |

---

670
Ken Holtzman
(Oakland Athletics)

| | | | | | | | |
| --- | --- | --- | --- | --- | --- | --- | --- |
| -- | -- | -- | -- | -- | -- | -- | -- |

---

691
Curt Blefary
(Oakland Athletics)

| | | | | | | | |
| --- | --- | --- | --- | --- | --- | --- | --- |
| -- | -- | -- | -- | -- | -- | -- | -- |

---

692
Curt Blefary IA
(Oakland Athletics)

NM/Mint
NM
EXMT
EX
VGEX
VG
Good
Fair/Poor
--
1 in stock
$20.00/each
--
--
--
--
--
--

---

715
Mike Epstein
(Oakland Athletics)

NM/Mint
NM
EXMT
EX
VGEX
VG
Good
Fair/Poor
--
--
--
--
1 in stock
$7.60/each
--
--
--

---

735
Diego Segui
(Oakland Athletics)

---

780
Dick Green
(Oakland Athletics)
---
1972 Topps Baseball Venezuelan
#
Description
Conditions

---

12
Mike Epstein
(Oakland Athletics)

| | | | | | | | |
| --- | --- | --- | --- | --- | --- | --- | --- |
| -- | -- | -- | -- | -- | -- | -- | -- |

---

29
Sal Bando
(Oakland Athletics)

| | | | | | | | |
| --- | --- | --- | --- | --- | --- | --- | --- |
| -- | -- | -- | -- | -- | -- | -- | -- |

---

40
Bob Locker
(Oakland Athletics)

NM/Mint
NM
EXMT
EX
VGEX
VG
Good
Fair/Poor
--
--
--
1 in stock
$35.00/each
--
--
--
--

---

59
Curt Blefary i/a
(Oakland Athletics)

| | | | | | | | |
| --- | --- | --- | --- | --- | --- | --- | --- |
| -- | -- | -- | -- | -- | -- | -- | -- |

---

61
John Odom
(Oakland Athletics)

| | | | | | | | |
| --- | --- | --- | --- | --- | --- | --- | --- |
| -- | -- | -- | -- | -- | -- | -- | -- |

---

80
Ken Holtzman
(Oakland Athletics)

| | | | | | | | |
| --- | --- | --- | --- | --- | --- | --- | --- |
| -- | -- | -- | -- | -- | -- | -- | -- |

---

110
Diego Segui
(Oakland Athletics)

| | | | | | | | |
| --- | --- | --- | --- | --- | --- | --- | --- |
| -- | -- | -- | -- | -- | -- | -- | -- |

---

137
Dick Green
(Oakland Athletics)

| | | | | | | | |
| --- | --- | --- | --- | --- | --- | --- | --- |
| -- | -- | -- | -- | -- | -- | -- | -- |

---

141
Vida Blue
(Oakland Athletics)

| | | | | | | | |
| --- | --- | --- | --- | --- | --- | --- | --- |
| -- | -- | -- | -- | -- | -- | -- | -- |

---

149
Mike Hegan
(Oakland Athletics)

NM/Mint
NM
EXMT
EX
VGEX
VG
Good
Fair/Poor
--
--
--
--
--
--
--
1 in stock
$10.50/each

---

176
Bert Campaneris
(Oakland Athletics)

| | | | | | | | |
| --- | --- | --- | --- | --- | --- | --- | --- |
| -- | -- | -- | -- | -- | -- | -- | -- |

---

178
Darold Knowles
(Oakland Athletics)

| | | | | | | | |
| --- | --- | --- | --- | --- | --- | --- | --- |
| -- | -- | -- | -- | -- | -- | -- | -- |

---

221
Denny McLain
(Oakland Athletics)

| | | | | | | | |
| --- | --- | --- | --- | --- | --- | --- | --- |
| -- | -- | -- | -- | -- | -- | -- | -- |
---
1972 Topps Baseball Venezuelan
#
Description
Conditions

---

12
Mike Epstein
(Oakland Athletics)

| | | | | | | | |
| --- | --- | --- | --- | --- | --- | --- | --- |
| -- | -- | -- | -- | -- | -- | -- | -- |

---

29
--undefined--
(Oakland Athletics)

| | | | | | | | |
| --- | --- | --- | --- | --- | --- | --- | --- |
| -- | -- | -- | -- | -- | -- | -- | -- |

---

40
--undefined--
(Oakland Athletics)

| | | | | | | | |
| --- | --- | --- | --- | --- | --- | --- | --- |
| -- | -- | -- | -- | -- | -- | -- | -- |

---

59
--undefined--
(Oakland Athletics)

| | | | | | | | |
| --- | --- | --- | --- | --- | --- | --- | --- |
| -- | -- | -- | -- | -- | -- | -- | -- |

---

61
--undefined--
(Oakland Athletics)

| | | | | | | | |
| --- | --- | --- | --- | --- | --- | --- | --- |
| -- | -- | -- | -- | -- | -- | -- | -- |

---

80
--undefined--
(Oakland Athletics)

| | | | | | | | |
| --- | --- | --- | --- | --- | --- | --- | --- |
| -- | -- | -- | -- | -- | -- | -- | -- |

---

110
--undefined--
(Oakland Athletics)

| | | | | | | | |
| --- | --- | --- | --- | --- | --- | --- | --- |
| -- | -- | -- | -- | -- | -- | -- | -- |

---

141
--undefined--
(Oakland Athletics)

| | | | | | | | |
| --- | --- | --- | --- | --- | --- | --- | --- |
| -- | -- | -- | -- | -- | -- | -- | -- |

---

149
--undefined--
(Oakland Athletics)

| | | | | | | | |
| --- | --- | --- | --- | --- | --- | --- | --- |
| -- | -- | -- | -- | -- | -- | -- | -- |

---

176
--undefined--
(Oakland Athletics)

| | | | | | | | |
| --- | --- | --- | --- | --- | --- | --- | --- |
| -- | -- | -- | -- | -- | -- | -- | -- |

---

178
--undefined--
(Oakland Athletics)

| | | | | | | | |
| --- | --- | --- | --- | --- | --- | --- | --- |
| -- | -- | -- | -- | -- | -- | -- | -- |

---

221
--undefined--
(Oakland Athletics)

| | | | | | | | |
| --- | --- | --- | --- | --- | --- | --- | --- |
| -- | -- | -- | -- | -- | -- | -- | -- |
---
1972 Topps Baseball Venezuelan
#
Description
Conditions

---

12
Mike Epstein
(Oakland Athletics)

| | | | | | | | |
| --- | --- | --- | --- | --- | --- | --- | --- |
| -- | -- | -- | -- | -- | -- | -- | -- |

---

29
Sal Bando
(Oakland Athletics)

| | | | | | | | |
| --- | --- | --- | --- | --- | --- | --- | --- |
| -- | -- | -- | -- | -- | -- | -- | -- |

---

40
Bob Locker
(Oakland Athletics)

| | | | | | | | |
| --- | --- | --- | --- | --- | --- | --- | --- |
| -- | -- | -- | -- | -- | -- | -- | -- |

---

59
Curt Blefary i/a
(Oakland Athletics)

| | | | | | | | |
| --- | --- | --- | --- | --- | --- | --- | --- |
| -- | -- | -- | -- | -- | -- | -- | -- |

---

61
John Odom
(Oakland Athletics)

| | | | | | | | |
| --- | --- | --- | --- | --- | --- | --- | --- |
| -- | -- | -- | -- | -- | -- | -- | -- |

---

80
Ken Holtzman
(Oakland Athletics)

| | | | | | | | |
| --- | --- | --- | --- | --- | --- | --- | --- |
| -- | -- | -- | -- | -- | -- | -- | -- |

---

110
Diego Segui
(Oakland Athletics)

| | | | | | | | |
| --- | --- | --- | --- | --- | --- | --- | --- |
| -- | -- | -- | -- | -- | -- | -- | -- |

---

141
Vida Blue
(Oakland Athletics)

| | | | | | | | |
| --- | --- | --- | --- | --- | --- | --- | --- |
| -- | -- | -- | -- | -- | -- | -- | -- |

---

149
Mike Hegan
(Oakland Athletics)

| | | | | | | | |
| --- | --- | --- | --- | --- | --- | --- | --- |
| -- | -- | -- | -- | -- | -- | -- | -- |

---

176
Bert Campaneris
(Oakland Athletics)

| | | | | | | | |
| --- | --- | --- | --- | --- | --- | --- | --- |
| -- | -- | -- | -- | -- | -- | -- | -- |

---

178
Darold Knowles
(Oakland Athletics)

| | | | | | | | |
| --- | --- | --- | --- | --- | --- | --- | --- |
| -- | -- | -- | -- | -- | -- | -- | -- |
---
1972 O-Pee-Chee Baseball Regular
#
Description
Conditions

---

17
Dave Duncan
(Oakland Athletics)

NM/Mint
NM
EXMT
EX
VGEX
VG
Good
Fair/Poor
--
--
--
1 in stock
$0.50/each
--
--
--
--

---

41
Tommy Davis
(Oakland Athletics)

NM/Mint
NM
EXMT
EX
VGEX
VG
Good
Fair/Poor
--
--
1 in stock
$0.75/each
--
--
--
--
--

---

42
Tommy Davis IA
(Oakland Athletics)

NM/Mint
NM
EXMT
EX
VGEX
VG
Good
Fair/Poor
--
--
1 in stock
$0.75/each
--
--
--
--
--

---

62
Angel Mangual
(Oakland Athletics)

NM/Mint
NM
EXMT
EX
VGEX
VG
Good
Fair/Poor
--
--
--
--
2 in stock
$0.40/each
--
--
--

---

75
Bert Campaneris
(Oakland Athletics)

NM/Mint
NM
EXMT
EX
VGEX
VG
Good
Fair/Poor
--
--
--
--
1 in stock
$0.40/each
--
--
--

---

111
jim grant
(Oakland Athletics)

| | | | | | | | |
| --- | --- | --- | --- | --- | --- | --- | --- |
| -- | -- | -- | -- | -- | -- | -- | -- |

---

137
Dick Williams
(Oakland Athletics)

NM/Mint
NM
EXMT
EX
VGEX
VG
Good
Fair/Poor
--
--
--
--
1 in stock
$1.20/each
--
--
--

---

169
Vida Blue
(Oakland Athletics)

NM/Mint
NM
EXMT
EX
VGEX
VG
Good
Fair/Poor
--
--
--
--
--
1 in stock
$2.00/each
--
--

---

170
Vida Blue IA
(Oakland Athletics)

| | | | | | | | |
| --- | --- | --- | --- | --- | --- | --- | --- |
| -- | -- | -- | -- | -- | -- | -- | -- |

---

189
Gene Tenace
(Oakland Athletics)

NM/Mint
NM
EXMT
EX
VGEX
VG
Good
Fair/Poor
--
--
--
1 in stock
$0.50/each
1 in stock
$0.45/each
--
--
--

---

209
Joe Rudi
(Oakland Athletics)

NM/Mint
NM
EXMT
EX
VGEX
VG
Good
Fair/Poor
--
--
--
1 in stock
$0.50/each
--
--
--
--

---

241
Rollie Fingers
(Oakland Athletics)

| | | | | | | | |
| --- | --- | --- | --- | --- | --- | --- | --- |
| -- | -- | -- | -- | -- | -- | -- | -- |

---

268
Anderson / Floethe
(Oakland Athletics)

NM/Mint
NM
EXMT
EX
VGEX
VG
Good
Fair/Poor
--
--
--
--
1 in stock
$2.40/each
--
--
--

---

279
Larry Brown
(Oakland Athletics)

| | | | | | | | |
| --- | --- | --- | --- | --- | --- | --- | --- |
| -- | -- | -- | -- | -- | -- | -- | -- |

---

330
Jim Hunter
(Oakland Athletics)

| | | | | | | | |
| --- | --- | --- | --- | --- | --- | --- | --- |
| -- | -- | -- | -- | -- | -- | -- | -- |

---

348
Sal Bando BP
(Oakland Athletics)

NM/Mint
NM
EXMT
EX
VGEX
VG
Good
Fair/Poor
--
--
--
--
--
1 in stock
$1.00/each
--
--

---

363
Ron Klimkowski
(Oakland Athletics)

NM/Mint
NM
EXMT
EX
VGEX
VG
Good
Fair/Poor
--
--
--
1 in stock
$2.00/each
--
--
--
--

---

383
Brant Alyea
(Oakland Athletics)

| | | | | | | | |
| --- | --- | --- | --- | --- | --- | --- | --- |
| -- | -- | -- | -- | -- | -- | -- | -- |

---

406
George Hendrick
(Oakland Athletics)

| | | | | | | | |
| --- | --- | --- | --- | --- | --- | --- | --- |
| -- | -- | -- | -- | -- | -- | -- | -- |

---

435
Reggie Jackson
(Oakland Athletics)

| | | | | | | | |
| --- | --- | --- | --- | --- | --- | --- | --- |
| -- | -- | -- | -- | -- | -- | -- | -- |

---

436
Reggie Jackson - In Action
(Oakland Athletics)

| | | | | | | | |
| --- | --- | --- | --- | --- | --- | --- | --- |
| -- | -- | -- | -- | -- | -- | -- | -- |

---

454
A's Team
(Oakland Athletics)

| | | | | | | | |
| --- | --- | --- | --- | --- | --- | --- | --- |
| -- | -- | -- | -- | -- | -- | -- | -- |

---

464
Jim Roland
(Oakland Athletics)

| | | | | | | | |
| --- | --- | --- | --- | --- | --- | --- | --- |
| -- | -- | -- | -- | -- | -- | -- | -- |

---

523
Chuck Dobson
(Oakland Athletics)

NM/Mint
NM
EXMT
EX
VGEX
VG
Good
Fair/Poor
--
--
--
--
1 in stock
$1.60/each
--
--
--
---
1973 kellogs Baseball Regular
#
Description
Conditions

---

20
Jim Catfish Hunter
(Oakland Athletics)

NM/Mint
NM
EXMT
EX
VGEX
VG
Good
Fair/Poor
--
3 in stock
$6.00/each
--
--
--
--
--
--

---

22
Reggie Jackson
(Oakland Athletics)

NM/Mint
NM
EXMT
EX
VGEX
VG
Good
Fair/Poor
--
2 in stock
$12.00/each
--
--
--
--
--
--

---

36
Joe Rudi
(Oakland Athletics)

| | | | | | | | |
| --- | --- | --- | --- | --- | --- | --- | --- |
| -- | -- | -- | -- | -- | -- | -- | -- |
---
1973 O-Pee-Chee Baseball Team Checklist
#
Description
Conditions

---

18
athletics
(Oakland Athletics)

| | | | | | | | |
| --- | --- | --- | --- | --- | --- | --- | --- |
| -- | -- | -- | -- | -- | -- | -- | -- |
---
1973 Topps Baseball Team Checklist
#
Description
Conditions

---

18
athletics
(Oakland Athletics)

| | | | | | | | |
| --- | --- | --- | --- | --- | --- | --- | --- |
| -- | -- | -- | -- | -- | -- | -- | -- |
---
1973 Topps Baseball Regular
#
Description
Conditions

---

38
Mike Epstein
(Oakland Athletics)

NM/Mint
NM
EXMT
EX
VGEX
VG
Good
Fair/Poor
--
1 in stock
$1.00/each
--
--
--
4 in stock
$0.25/each
--
--

---

60
Ken Holtzman
(Oakland Athletics)

NM/Mint
NM
EXMT
EX
VGEX
VG
Good
Fair/Poor
--
--
--
1 in stock
$0.50/each
--
--
2 in stock
$0.20/each
--

---

84
Rollie Fingers
(Oakland Athletics)

---

155
Sal Bando
(Oakland Athletics)

NM/Mint
NM
EXMT
EX
VGEX
VG
Good
Fair/Poor
--
1 in stock
$1.00/each
--
--
--
2 in stock
$0.25/each
--
--

---

179
A's Mgr/Coaches Dick Williams
(Oakland Athletics)

---

214
Dave Hamilton
(Oakland Athletics)

---

222
Rob Gardner
(Oakland Athletics)

---

234
Bill North
(Oakland Athletics)

NM/Mint
NM
EXMT
EX
VGEX
VG
Good
Fair/Poor
--
--
--
1 in stock
$0.50/each
1 in stock
$0.38/each
--
--
--

---

235
Jim Hunter
(Oakland Athletics)

---

255
Reggie Jackson
(Oakland Athletics)

NM/Mint
NM
EXMT
EX
VGEX
VG
Good
Fair/Poor
--
1 in stock
$20.00/each
--
--
--
--
--
--

---

274
Darold Knowles
(Oakland Athletics)

---

295
Bert Campaneris
(Oakland Athletics)

| | | | | | | | |
| --- | --- | --- | --- | --- | --- | --- | --- |
| -- | -- | -- | -- | -- | -- | -- | -- |

---

315
John Odom
(Oakland Athletics)

---

337
Dave Duncan
(Oakland Athletics)

---

344
Jim Hunter BP
(Oakland Athletics)

NM/Mint
NM
EXMT
EX
VGEX
VG
Good
Fair/Poor
--
--
7 in stock
$2.25/each
--
--
--
--
--

---

360
Joe Rudi
(Oakland Athletics)

NM/Mint
NM
EXMT
EX
VGEX
VG
Good
Fair/Poor
--
--
--
--
1 in stock
$0.38/each
5 in stock
$0.25/each
--
--

---

382
Mike Hegan
(Oakland Athletics)

NM/Mint
NM
EXMT
EX
VGEX
VG
Good
Fair/Poor
--
--
--
--
2 in stock
$0.38/each
--
--
--

---

406
Paul Lindblad
(Oakland Athletics)

---

430
Vida Blue
(Oakland Athletics)

| | | | | | | | |
| --- | --- | --- | --- | --- | --- | --- | --- |
| -- | -- | -- | -- | -- | -- | -- | -- |

---

456
Dick Green
(Oakland Athletics)

---

483
Dal Maxvill
(Oakland Athletics)

NM/Mint
NM
EXMT
EX
VGEX
VG
Good
Fair/Poor
--
1 in stock
$2.00/each
--
1 in stock
$1.30/each
--
--
--
--

---

500
Oakland A's Team Card
(Oakland Athletics)

NM/Mint
NM
EXMT
EX
VGEX
VG
Good
Fair/Poor
--
1 in stock
$4.00/each
--
--
--
--
--
--

---

524
Gene Tenace
(Oakland Athletics)

| | | | | | | | |
| --- | --- | --- | --- | --- | --- | --- | --- |
| -- | -- | -- | -- | -- | -- | -- | -- |

---

545
Orlando Cepeda
(Oakland Athletics)

NM/Mint
NM
EXMT
EX
VGEX
VG
Good
Fair/Poor
1 in stock
$15.00/each
--
--
--
--
--
--
--

---

545 bu
rlando Cepeda
(Oakland Athletics)

| | | | | | | | |
| --- | --- | --- | --- | --- | --- | --- | --- |
| -- | -- | -- | -- | -- | -- | -- | -- |

---

563
Larry Haney
(Oakland Athletics)

NM/Mint
NM
EXMT
EX
VGEX
VG
Good
Fair/Poor
--
3 in stock
$6.00/each
--
--
--
--
--
--

---

587
Rich McKinney
(Oakland Athletics)

---

625
Angel Mangual
(Oakland Athletics)

NM/Mint
NM
EXMT
EX
VGEX
VG
Good
Fair/Poor
--
2 in stock
$6.00/each
--
2 in stock
$3.00/each
--
--
--
--

---

652
Ted Kubiak
(Oakland Athletics)
---
1973 O-Pee-Chee Baseball Regular
#
Description
Conditions

---

38
Mike Epstein
(Oakland Athletics)

NM/Mint
NM
EXMT
EX
VGEX
VG
Good
Fair/Poor
--
--
--
1 in stock
$0.50/each
--
--
--
--

---

60
Ken Holtzman
(Oakland Athletics)

| | | | | | | | |
| --- | --- | --- | --- | --- | --- | --- | --- |
| -- | -- | -- | -- | -- | -- | -- | -- |

---

84
Rollie Fingers
(Oakland Athletics)

NM/Mint
NM
EXMT
EX
VGEX
VG
Good
Fair/Poor
--
--
1 in stock
$4.50/each
--
--
--
--
--

---

155
Sal Bando
(Oakland Athletics)

NM/Mint
NM
EXMT
EX
VGEX
VG
Good
Fair/Poor
--
--
--
--
1 in stock
$0.38/each
--
--
--

---

179
A's Mgr/Coaches Dick Williams
(Oakland Athletics)

| | | | | | | | |
| --- | --- | --- | --- | --- | --- | --- | --- |
| -- | -- | -- | -- | -- | -- | -- | -- |

---

214
Dave Hamilton
(Oakland Athletics)

| | | | | | | | |
| --- | --- | --- | --- | --- | --- | --- | --- |
| -- | -- | -- | -- | -- | -- | -- | -- |

---

222
Rob Gardner
(Oakland Athletics)

| | | | | | | | |
| --- | --- | --- | --- | --- | --- | --- | --- |
| -- | -- | -- | -- | -- | -- | -- | -- |

---

234
Bill North
(Oakland Athletics)

| | | | | | | | |
| --- | --- | --- | --- | --- | --- | --- | --- |
| -- | -- | -- | -- | -- | -- | -- | -- |

---

235
Jim Hunter
(Oakland Athletics)

| | | | | | | | |
| --- | --- | --- | --- | --- | --- | --- | --- |
| -- | -- | -- | -- | -- | -- | -- | -- |

---

255
Reggie Jackson
(Oakland Athletics)

| | | | | | | | |
| --- | --- | --- | --- | --- | --- | --- | --- |
| -- | -- | -- | -- | -- | -- | -- | -- |

---

274
Darold Knowles
(Oakland Athletics)

| | | | | | | | |
| --- | --- | --- | --- | --- | --- | --- | --- |
| -- | -- | -- | -- | -- | -- | -- | -- |

---

295
Bert Campaneris
(Oakland Athletics)

NM/Mint
NM
EXMT
EX
VGEX
VG
Good
Fair/Poor
--
--
--
1 in stock
$0.50/each
--
--
--
--

---

315
John Odom
(Oakland Athletics)

| | | | | | | | |
| --- | --- | --- | --- | --- | --- | --- | --- |
| -- | -- | -- | -- | -- | -- | -- | -- |

---

337
Dave Duncan
(Oakland Athletics)

| | | | | | | | |
| --- | --- | --- | --- | --- | --- | --- | --- |
| -- | -- | -- | -- | -- | -- | -- | -- |

---

344
Jim Hunter BP
(Oakland Athletics)

| | | | | | | | |
| --- | --- | --- | --- | --- | --- | --- | --- |
| -- | -- | -- | -- | -- | -- | -- | -- |

---

360
Joe Rudi
(Oakland Athletics)

NM/Mint
NM
EXMT
EX
VGEX
VG
Good
Fair/Poor
--
--
--
1 in stock
$0.50/each
--
--
--
--

---

382
Mike Hegan
(Oakland Athletics)

| | | | | | | | |
| --- | --- | --- | --- | --- | --- | --- | --- |
| -- | -- | -- | -- | -- | -- | -- | -- |

---

406
Paul Lindblad
(Oakland Athletics)

| | | | | | | | |
| --- | --- | --- | --- | --- | --- | --- | --- |
| -- | -- | -- | -- | -- | -- | -- | -- |

---

430
Vida Blue
(Oakland Athletics)

NM/Mint
NM
EXMT
EX
VGEX
VG
Good
Fair/Poor
--
--
--
1 in stock
$2.50/each
--
--
--
--

---

456
Dick Green
(Oakland Athletics)

| | | | | | | | |
| --- | --- | --- | --- | --- | --- | --- | --- |
| -- | -- | -- | -- | -- | -- | -- | -- |

---

483
Dal Maxvill
(Oakland Athletics)

| | | | | | | | |
| --- | --- | --- | --- | --- | --- | --- | --- |
| -- | -- | -- | -- | -- | -- | -- | -- |

---

500
Oakland A's Team Card
(Oakland Athletics)

| | | | | | | | |
| --- | --- | --- | --- | --- | --- | --- | --- |
| -- | -- | -- | -- | -- | -- | -- | -- |

---

524
Gene Tenace
(Oakland Athletics)

NM/Mint
NM
EXMT
EX
VGEX
VG
Good
Fair/Poor
--
--
--
--
1 in stock
$0.76/each
--
--
--

---

545
Orlando Cepeda
(Oakland Athletics)

NM/Mint
NM
EXMT
EX
VGEX
VG
Good
Fair/Poor
--
--
--
--
1 in stock
$4.56/each
--
--
--

---

563
Larry Haney
(Oakland Athletics)

| | | | | | | | |
| --- | --- | --- | --- | --- | --- | --- | --- |
| -- | -- | -- | -- | -- | -- | -- | -- |

---

587
Rich McKinney
(Oakland Athletics)

NM/Mint
NM
EXMT
EX
VGEX
VG
Good
Fair/Poor
--
--
--
--
1 in stock
$2.28/each
--
--
--

---

625
Angel Mangual
(Oakland Athletics)

| | | | | | | | |
| --- | --- | --- | --- | --- | --- | --- | --- |
| -- | -- | -- | -- | -- | -- | -- | -- |

---

652
Ted Kubiak
(Oakland Athletics)

| | | | | | | | |
| --- | --- | --- | --- | --- | --- | --- | --- |
| -- | -- | -- | -- | -- | -- | -- | -- |
---
1974 Topps Baseball Topps Traded
#
Description
Conditions

---

6
62T Bob Locker
(Oakland Athletics)
---
1974 Topps Baseball Regular
#
Description
Conditions

---

7
Jim Hunter
(Oakland Athletics)

---

57
Darold Knowles
(Oakland Athletics)

NM/Mint
NM
EXMT
EX
VGEX
VG
Good
Fair/Poor
--
--
1 in stock
$0.75/each
--
--
--
--
--

---

79
Gene Tenace
(Oakland Athletics)

NM/Mint
NM
EXMT
EX
VGEX
VG
Good
Fair/Poor
--
--
--
--
1 in stock
$0.38/each
--
--
--

---

103
Sal Bando
(Oakland Athletics)

| | | | | | | | |
| --- | --- | --- | --- | --- | --- | --- | --- |
| -- | -- | -- | -- | -- | -- | -- | -- |

---

130
Reggie Jackson
(Oakland Athletics)

| | | | | | | | |
| --- | --- | --- | --- | --- | --- | --- | --- |
| -- | -- | -- | -- | -- | -- | -- | -- |

---

141
Pat Bourque
(Oakland Athletics)

NM/Mint
NM
EXMT
EX
VGEX
VG
Good
Fair/Poor
--
--
--
1 in stock
$0.50/each
1 in stock
$0.38/each
--
--
--

---

155
Bert Campaneris
(Oakland Athletics)

| | | | | | | | |
| --- | --- | --- | --- | --- | --- | --- | --- |
| -- | -- | -- | -- | -- | -- | -- | -- |

---

180
Ken Holtzman
(Oakland Athletics)

| | | | | | | | |
| --- | --- | --- | --- | --- | --- | --- | --- |
| -- | -- | -- | -- | -- | -- | -- | -- |

---

212
Rollie Fingers
(Oakland Athletics)

NM/Mint
NM
EXMT
EX
VGEX
VG
Good
Fair/Poor
--
--
8 in stock
$2.25/each
2 in stock
$1.50/each
--
--
--
--

---

228
Ted Kubiak
(Oakland Athletics)

NM/Mint
NM
EXMT
EX
VGEX
VG
Good
Fair/Poor
--
1 in stock
$1.00/each
--
--
--
1 in stock
$0.25/each
--
--

---

246
A's Team
(Oakland Athletics)

| | | | | | | | |
| --- | --- | --- | --- | --- | --- | --- | --- |
| -- | -- | -- | -- | -- | -- | -- | -- |

---

264
Joe Rudi
(Oakland Athletics)

| | | | | | | | |
| --- | --- | --- | --- | --- | --- | --- | --- |
| -- | -- | -- | -- | -- | -- | -- | -- |

---

290
Vida Blue
(Oakland Athletics)

| | | | | | | | |
| --- | --- | --- | --- | --- | --- | --- | --- |
| -- | -- | -- | -- | -- | -- | -- | -- |

---

312
Deron Johnson
(Oakland Athletics)

NM/Mint
NM
EXMT
EX
VGEX
VG
Good
Fair/Poor
--
--
--
--
2 in stock
$0.38/each
--
--
--

---

345
Bill North
(Oakland Athletics)

---

369
Paul Lindblad
(Oakland Athletics)

NM/Mint
NM
EXMT
EX
VGEX
VG
Good
Fair/Poor
--
--
--
--
1 in stock
$0.38/each
--
--
--

---

392
Dick Green
(Oakland Athletics)

NM/Mint
NM
EXMT
EX
VGEX
VG
Good
Fair/Poor
--
--
--
--
1 in stock
$0.40/each
--
1 in stock
$0.20/each
--

---

420
ray fosse
(Oakland Athletics)

| | | | | | | | |
| --- | --- | --- | --- | --- | --- | --- | --- |
| -- | -- | -- | -- | -- | -- | -- | -- |

---

444
Vic Davalillo
(Oakland Athletics)

NM/Mint
NM
EXMT
EX
VGEX
VG
Good
Fair/Poor
--
--
--
--
--
2 in stock
$0.25/each
--
--

---

461
John Odom
(Oakland Athletics)

NM/Mint
NM
EXMT
EX
VGEX
VG
Good
Fair/Poor
--
--
--
2 in stock
$0.50/each
--
--
--
--

---

516
Horacio Pina
(Oakland Athletics)

---

545
Billy Conigliaro
(Oakland Athletics)

NM/Mint
NM
EXMT
EX
VGEX
VG
Good
Fair/Poor
--
1 in stock
$1.00/each
--
--
--
--
--
--

---

633
Dave Hamilton
(Oakland Athletics)

| | | | | | | | |
| --- | --- | --- | --- | --- | --- | --- | --- |
| -- | -- | -- | -- | -- | -- | -- | -- |

---

654
Jesus Alou
(Oakland Athletics)

| | | | | | | | |
| --- | --- | --- | --- | --- | --- | --- | --- |
| -- | -- | -- | -- | -- | -- | -- | -- |

---

654A
Jesus Alou no pos
(Oakland Athletics)

| | | | | | | | |
| --- | --- | --- | --- | --- | --- | --- | --- |
| -- | -- | -- | -- | -- | -- | -- | -- |

---

654B
Jesus Alou Outfield
(Oakland Athletics)

| | | | | | | | |
| --- | --- | --- | --- | --- | --- | --- | --- |
| -- | -- | -- | -- | -- | -- | -- | -- |
---
1974 Topps Baseball Topps Team Checklist
#
Description
Conditions

---

18
Oakland Athlectics
(Oakland Athletics)

NM/Mint
NM
EXMT
EX
VGEX
VG
Good
Fair/Poor
--
--
--
--
--
1 in stock
$1.00/each
--
--
---
1974 kellogs Baseball 3D
#
Description
Conditions

---

4
Bert Campanaris
(Oakland Athletics)

| | | | | | | | |
| --- | --- | --- | --- | --- | --- | --- | --- |
| -- | -- | -- | -- | -- | -- | -- | -- |

---

20
Reggie Jackson
(Oakland Athletics)

| | | | | | | | |
| --- | --- | --- | --- | --- | --- | --- | --- |
| -- | -- | -- | -- | -- | -- | -- | -- |

---

31
Ken Holtzman
(Oakland Athletics)

| | | | | | | | |
| --- | --- | --- | --- | --- | --- | --- | --- |
| -- | -- | -- | -- | -- | -- | -- | -- |

---

44
Catfish Hunter
(Oakland Athletics)

| | | | | | | | |
| --- | --- | --- | --- | --- | --- | --- | --- |
| -- | -- | -- | -- | -- | -- | -- | -- |

---

51
Sal Bando
(Oakland Athletics)

NM/Mint
NM
EXMT
EX
VGEX
VG
Good
Fair/Poor
1 in stock
$3.00/each
--
--
--
--
--
--
--
---
1974 O-Pee-Chee Baseball Regular
#
Description
Conditions

---

7
Jim Hunter
(Oakland Athletics)

| | | | | | | | |
| --- | --- | --- | --- | --- | --- | --- | --- |
| -- | -- | -- | -- | -- | -- | -- | -- |

---

57
Darold Knowles
(Oakland Athletics)

NM/Mint
NM
EXMT
EX
VGEX
VG
Good
Fair/Poor
--
--
--
--
--
--
1 in stock
$0.20/each
--

---

79
Gene Tenace
(Oakland Athletics)

| | | | | | | | |
| --- | --- | --- | --- | --- | --- | --- | --- |
| -- | -- | -- | -- | -- | -- | -- | -- |

---

103
Sal Bando
(Oakland Athletics)

NM/Mint
NM
EXMT
EX
VGEX
VG
Good
Fair/Poor
--
--
--
--
--
1 in stock
$0.30/each
--
--

---

130
Reggie Jackson
(Oakland Athletics)

| | | | | | | | |
| --- | --- | --- | --- | --- | --- | --- | --- |
| -- | -- | -- | -- | -- | -- | -- | -- |

---

141
Pat Bourque
(Oakland Athletics)

| | | | | | | | |
| --- | --- | --- | --- | --- | --- | --- | --- |
| -- | -- | -- | -- | -- | -- | -- | -- |

---

155
Bert Campaneris
(Oakland Athletics)

| | | | | | | | |
| --- | --- | --- | --- | --- | --- | --- | --- |
| -- | -- | -- | -- | -- | -- | -- | -- |

---

180
Ken Holtzman
(Oakland Athletics)

| | | | | | | | |
| --- | --- | --- | --- | --- | --- | --- | --- |
| -- | -- | -- | -- | -- | -- | -- | -- |

---

196
Jim Hunter
(Oakland Athletics)

| | | | | | | | |
| --- | --- | --- | --- | --- | --- | --- | --- |
| -- | -- | -- | -- | -- | -- | -- | -- |

---

212
Rollie Fingers
(Oakland Athletics)

| | | | | | | | |
| --- | --- | --- | --- | --- | --- | --- | --- |
| -- | -- | -- | -- | -- | -- | -- | -- |

---

228
Ted Kubiak
(Oakland Athletics)

| | | | | | | | |
| --- | --- | --- | --- | --- | --- | --- | --- |
| -- | -- | -- | -- | -- | -- | -- | -- |

---

246
A's Team
(Oakland Athletics)

NM/Mint
NM
EXMT
EX
VGEX
VG
Good
Fair/Poor
--
--
--
--
1 in stock
$1.60/each
--
--
--

---

264
Joe Rudi
(Oakland Athletics)

| | | | | | | | |
| --- | --- | --- | --- | --- | --- | --- | --- |
| -- | -- | -- | -- | -- | -- | -- | -- |

---

290
Vida Blue
(Oakland Athletics)

| | | | | | | | |
| --- | --- | --- | --- | --- | --- | --- | --- |
| -- | -- | -- | -- | -- | -- | -- | -- |

---

312
Deron Johnson
(Oakland Athletics)

| | | | | | | | |
| --- | --- | --- | --- | --- | --- | --- | --- |
| -- | -- | -- | -- | -- | -- | -- | -- |

---

345
Bill North
(Oakland Athletics)

| | | | | | | | |
| --- | --- | --- | --- | --- | --- | --- | --- |
| -- | -- | -- | -- | -- | -- | -- | -- |

---

369
Paul Lindblad
(Oakland Athletics)

| | | | | | | | |
| --- | --- | --- | --- | --- | --- | --- | --- |
| -- | -- | -- | -- | -- | -- | -- | -- |

---

392
Dick Green
(Oakland Athletics)

| | | | | | | | |
| --- | --- | --- | --- | --- | --- | --- | --- |
| -- | -- | -- | -- | -- | -- | -- | -- |

---

420
ray fosse
(Oakland Athletics)

| | | | | | | | |
| --- | --- | --- | --- | --- | --- | --- | --- |
| -- | -- | -- | -- | -- | -- | -- | -- |

---

444
Vic Davalillo
(Oakland Athletics)

| | | | | | | | |
| --- | --- | --- | --- | --- | --- | --- | --- |
| -- | -- | -- | -- | -- | -- | -- | -- |

---

461
John Odom
(Oakland Athletics)

| | | | | | | | |
| --- | --- | --- | --- | --- | --- | --- | --- |
| -- | -- | -- | -- | -- | -- | -- | -- |

---

516
Horacio Pina
(Oakland Athletics)

| | | | | | | | |
| --- | --- | --- | --- | --- | --- | --- | --- |
| -- | -- | -- | -- | -- | -- | -- | -- |

---

545
Billy Conigliaro
(Oakland Athletics)

| | | | | | | | |
| --- | --- | --- | --- | --- | --- | --- | --- |
| -- | -- | -- | -- | -- | -- | -- | -- |

---

633
Dave Hamilton
(Oakland Athletics)

| | | | | | | | |
| --- | --- | --- | --- | --- | --- | --- | --- |
| -- | -- | -- | -- | -- | -- | -- | -- |

---

654
Jesus Alou no pos
(Oakland Athletics)

| | | | | | | | |
| --- | --- | --- | --- | --- | --- | --- | --- |
| -- | -- | -- | -- | -- | -- | -- | -- |

---

654
Jesus Alou Outfield
(Oakland Athletics)

| | | | | | | | |
| --- | --- | --- | --- | --- | --- | --- | --- |
| -- | -- | -- | -- | -- | -- | -- | -- |
---
1975 hostess Baseball Twinkies
#
Description
Conditions

---

4
sal bando
(Oakland Athletics)

| | | | | | | | |
| --- | --- | --- | --- | --- | --- | --- | --- |
| -- | -- | -- | -- | -- | -- | -- | -- |
---
1975 hostess Baseball twinkies
#
Description
Conditions

---

4
sal bando
(Oakland Athletics)

NM/Mint
NM
EXMT
EX
VGEX
VG
Good
Fair/Poor
--
--
1 in stock
$3.00/each
--
--
--
--
--

---

16
Ken Holtzman
(Oakland Athletics)

| | | | | | | | |
| --- | --- | --- | --- | --- | --- | --- | --- |
| -- | -- | -- | -- | -- | -- | -- | -- |

---

28
Bert Campaneris
(Oakland Athletics)

NM/Mint
NM
EXMT
EX
VGEX
VG
Good
Fair/Poor
--
--
1 in stock
$3.00/each
--
1 in stock
$1.52/each
--
--
--

---

40
Joe Rudi
(Oakland Athletics)

| | | | | | | | |
| --- | --- | --- | --- | --- | --- | --- | --- |
| -- | -- | -- | -- | -- | -- | -- | -- |

---

52
Rollie Fingers
(Oakland Athletics)

NM/Mint
NM
EXMT
EX
VGEX
VG
Good
Fair/Poor
--
--
--
1 in stock
$4.00/each
--
--
--
--

---

64
Gene Tenace
(Oakland Athletics)

NM/Mint
NM
EXMT
EX
VGEX
VG
Good
Fair/Poor
--
--
2 in stock
$3.00/each
1 in stock
$2.00/each
--
--
--
--
---
1975 hostess Baseball
#
Description
Conditions

---

2-4
Sal Bando
(Oakland Athletics)

NM/Mint
NM
EXMT
EX
VGEX
VG
Good
Fair/Poor
--
--
--
--
--
1 in stock
$0.50/each
--
--

---

6-16
Ken Holtzman
(Oakland Athletics)

NM/Mint
NM
EXMT
EX
VGEX
VG
Good
Fair/Poor
--
--
--
1 in stock
$1.00/each
--
--
--
--

---

10-28
Bert Campaneris
(Oakland Athletics)

NM/Mint
NM
EXMT
EX
VGEX
VG
Good
Fair/Poor
--
--
--
--
1 in stock
$0.80/each
--
1 in stock
$0.50/each
--

---

14-40
Joe Rudi
(Oakland Athletics)

| | | | | | | | |
| --- | --- | --- | --- | --- | --- | --- | --- |
| -- | -- | -- | -- | -- | -- | -- | -- |

---

18-52
Rollie Fingers
(Oakland Athletics)

NM/Mint
NM
EXMT
EX
VGEX
VG
Good
Fair/Poor
--
--
--
--
1 in stock
$2.40/each
1 in stock
$1.50/each
--
--

---

22-64
Gene Tenace
(Oakland Athletics)

NM/Mint
NM
EXMT
EX
VGEX
VG
Good
Fair/Poor
--
--
--
--
--
1 in stock
$0.50/each
--
--
---
1975 Topps Baseball Regular
#
Description
Conditions

---

21
Rollie Fingers
(Oakland Athletics)

---

45
Joe Rudi
(Oakland Athletics)

NM/Mint
NM
EXMT
EX
VGEX
VG
Good
Fair/Poor
--
--
--
--
1 in stock
$0.38/each
3 in stock
$0.25/each
--
--

---

69
John Odom
(Oakland Athletics)

| | | | | | | | |
| --- | --- | --- | --- | --- | --- | --- | --- |
| -- | -- | -- | -- | -- | -- | -- | -- |

---

91
Dick Green
(Oakland Athletics)

NM/Mint
NM
EXMT
EX
VGEX
VG
Good
Fair/Poor
--
--
--
--
--
1 in stock
$0.25/each
--
--

---

121
Bill North
(Oakland Athletics)

NM/Mint
NM
EXMT
EX
VGEX
VG
Good
Fair/Poor
--
--
--
--
--
1 in stock
$0.25/each
1 in stock
$0.20/each
--

---

145
Ken Holtzman
(Oakland Athletics)

| | | | | | | | |
| --- | --- | --- | --- | --- | --- | --- | --- |
| -- | -- | -- | -- | -- | -- | -- | -- |

---

170
Bert Campaneris
(Oakland Athletics)

| | | | | | | | |
| --- | --- | --- | --- | --- | --- | --- | --- |
| -- | -- | -- | -- | -- | -- | -- | -- |

---

230
Jim Hunter
(Oakland Athletics)

---

253
Jesus Alou
(Oakland Athletics)

NM/Mint
NM
EXMT
EX
VGEX
VG
Good
Fair/Poor
--
--
--
--
--
--
1 in stock
$0.20/each
--

---

278
Paul Lindblad
(Oakland Athletics)

---

300
Reggie Jackson
(Oakland Athletics)

NM/Mint
NM
EXMT
EX
VGEX
VG
Good
Fair/Poor
--
--
--
--
4 in stock
$6.84/each
1 in stock
$4.50/each
--
--

---

329
Ted Kubiak
(Oakland Athletics)

NM/Mint
NM
EXMT
EX
VGEX
VG
Good
Fair/Poor
--
--
--
--
1 in stock
$0.38/each
--
1 in stock
$0.20/each
--

---

380
Sal Bando
(Oakland Athletics)

NM/Mint
NM
EXMT
EX
VGEX
VG
Good
Fair/Poor
--
--
--
--
--
2 in stock
$0.25/each
--
--

---

407
Herb Washington
(Oakland Athletics)

| | | | | | | | |
| --- | --- | --- | --- | --- | --- | --- | --- |
| -- | -- | -- | -- | -- | -- | -- | -- |

---

428
Dave Hamilton
(Oakland Athletics)

---

452
Angel Mangual
(Oakland Athletics)

NM/Mint
NM
EXMT
EX
VGEX
VG
Good
Fair/Poor
--
--
1 in stock
$0.75/each
--
--
--
--
1 in stock
$0.15/each

---

459
A.L. Championships
(Oakland Athletics)

NM/Mint
NM
EXMT
EX
VGEX
VG
Good
Fair/Poor
--
--
--
--
--
--
1 in stock
$0.60/each
--

---

461
WS Game 1 Reggie Jackson
(Oakland Athletics)

---

462
W.S. Game 2
(Oakland Athletics)

---

463
Rollie Fingers
(Oakland Athletics)

---

464
W.S. Game 4
(Oakland Athletics)

NM/Mint
NM
EXMT
EX
VGEX
VG
Good
Fair/Poor
--
--
--
--
--
--
--
1 in stock
$0.75/each

---

465
W.S. Game 5
(Oakland Athletics)

NM/Mint
NM
EXMT
EX
VGEX
VG
Good
Fair/Poor
--
--
--
--
--
2 in stock
$1.25/each
--
--

---

466
W.S. Summary
(Oakland Athletics)

NM/Mint
NM
EXMT
EX
VGEX
VG
Good
Fair/Poor
--
--
--
--
--
--
1 in stock
$1.20/each
--

---

486
ray fosse
(Oakland Athletics)

NM/Mint
NM
EXMT
EX
VGEX
VG
Good
Fair/Poor
--
--
--
--
--
1 in stock
$0.25/each
--
--

---

502
Pat Bourque
(Oakland Athletics)

---

510
Vida Blue
(Oakland Athletics)

NM/Mint
NM
EXMT
EX
VGEX
VG
Good
Fair/Poor
--
--
--
--
--
1 in stock
$0.50/each
1 in stock
$0.40/each
--

---

535
Gene Tenace
(Oakland Athletics)

NM/Mint
NM
EXMT
EX
VGEX
VG
Good
Fair/Poor
--
--
1 in stock
$0.75/each
--
--
--
1 in stock
$0.20/each
--

---

545
billy williams
(Oakland Athletics)

---

561
Alvin Dark A's Team Checklist
(Oakland Athletics)

NM/Mint
NM
EXMT
EX
VGEX
VG
Good
Fair/Poor
--
--
--
--
--
--
1 in stock
$0.80/each
1 in stock
$0.60/each

---

591
Glenn Abbott
(Oakland Athletics)

NM/Mint
NM
EXMT
EX
VGEX
VG
Good
Fair/Poor
--
--
1 in stock
$0.75/each
--
--
--
--
--

---

607
Jim Holt
(Oakland Athletics)

---

613
Bill Parsons
(Oakland Athletics)

NM/Mint
NM
EXMT
EX
VGEX
VG
Good
Fair/Poor
--
--
2 in stock
$0.75/each
--
--
2 in stock
$0.25/each
--
--

---

626
Larry Haney
(Oakland Athletics)

---

647
Claudell Washington
(Oakland Athletics)

NM/Mint
NM
EXMT
EX
VGEX
VG
Good
Fair/Poor
--
--
--
--
--
--
1 in stock
$0.40/each
--
---
1975 Topps Baseball Mini
#
Description
Conditions

---

21
Rollie Fingers
(Oakland Athletics)

---

45
Joe Rudi
(Oakland Athletics)

NM/Mint
NM
EXMT
EX
VGEX
VG
Good
Fair/Poor
--
--
--
1 in stock
$0.50/each
--
--
--
--

---

69
John Odom
(Oakland Athletics)

NM/Mint
NM
EXMT
EX
VGEX
VG
Good
Fair/Poor
--
--
1 in stock
$0.75/each
--
--
--
--
--

---

91
Dick Green
(Oakland Athletics)

NM/Mint
NM
EXMT
EX
VGEX
VG
Good
Fair/Poor
--
--
--
1 in stock
$0.50/each
--
--
--
--

---

121
Bill North
(Oakland Athletics)

| | | | | | | | |
| --- | --- | --- | --- | --- | --- | --- | --- |
| -- | -- | -- | -- | -- | -- | -- | -- |

---

145
Ken Holtzman
(Oakland Athletics)

| | | | | | | | |
| --- | --- | --- | --- | --- | --- | --- | --- |
| -- | -- | -- | -- | -- | -- | -- | -- |

---

170
Bert Campaneris
(Oakland Athletics)

| | | | | | | | |
| --- | --- | --- | --- | --- | --- | --- | --- |
| -- | -- | -- | -- | -- | -- | -- | -- |

---

230
Jim Hunter
(Oakland Athletics)

---

253
Jesus Alou
(Oakland Athletics)

NM/Mint
NM
EXMT
EX
VGEX
VG
Good
Fair/Poor
--
--
1 in stock
$0.75/each
--
--
--
--
--

---

278
Paul Lindblad
(Oakland Athletics)

NM/Mint
NM
EXMT
EX
VGEX
VG
Good
Fair/Poor
--
--
1 in stock
$0.75/each
--
--
--
--
--

---

300
Reggie Jackson
(Oakland Athletics)

---

329
Ted Kubiak
(Oakland Athletics)

NM/Mint
NM
EXMT
EX
VGEX
VG
Good
Fair/Poor
--
1 in stock
$1.00/each
--
--
--
--
--
--

---

380
Sal Bando
(Oakland Athletics)

| | | | | | | | |
| --- | --- | --- | --- | --- | --- | --- | --- |
| -- | -- | -- | -- | -- | -- | -- | -- |

---

407
Herb Washington
(Oakland Athletics)

| | | | | | | | |
| --- | --- | --- | --- | --- | --- | --- | --- |
| -- | -- | -- | -- | -- | -- | -- | -- |

---

428
Dave Hamilton
(Oakland Athletics)

NM/Mint
NM
EXMT
EX
VGEX
VG
Good
Fair/Poor
--
--
1 in stock
$0.75/each
--
--
--
--
--

---

452
Angel Mangual
(Oakland Athletics)

NM/Mint
NM
EXMT
EX
VGEX
VG
Good
Fair/Poor
--
--
1 in stock
$0.75/each
--
--
--
--
--

---

459
A.L. Championships
(Oakland Athletics)

| | | | | | | | |
| --- | --- | --- | --- | --- | --- | --- | --- |
| -- | -- | -- | -- | -- | -- | -- | -- |

---

461
WS Game 1 Reggie Jackson
(Oakland Athletics)

---

462
W.S. Game 2
(Oakland Athletics)

| | | | | | | | |
| --- | --- | --- | --- | --- | --- | --- | --- |
| -- | -- | -- | -- | -- | -- | -- | -- |

---

463
Rollie Fingers
(Oakland Athletics)

NM/Mint
NM
EXMT
EX
VGEX
VG
Good
Fair/Poor
--
--
1 in stock
$2.25/each
--
--
--
--
--

---

464
W.S. Game 4
(Oakland Athletics)

NM/Mint
NM
EXMT
EX
VGEX
VG
Good
Fair/Poor
--
--
--
1 in stock
$1.50/each
--
--
--
--

---

465
W.S. Game 5
(Oakland Athletics)

NM/Mint
NM
EXMT
EX
VGEX
VG
Good
Fair/Poor
--
--
--
1 in stock
$1.50/each
--
--
--
--

---

466
W.S. Summary
(Oakland Athletics)

| | | | | | | | |
| --- | --- | --- | --- | --- | --- | --- | --- |
| -- | -- | -- | -- | -- | -- | -- | -- |

---

486
ray fosse
(Oakland Athletics)

NM/Mint
NM
EXMT
EX
VGEX
VG
Good
Fair/Poor
--
--
1 in stock
$0.75/each
--
--
--
--
--

---

502
Pat Bourque
(Oakland Athletics)

NM/Mint
NM
EXMT
EX
VGEX
VG
Good
Fair/Poor
--
--
--
1 in stock
$0.50/each
--
--
--
--

---

510
Vida Blue
(Oakland Athletics)

| | | | | | | | |
| --- | --- | --- | --- | --- | --- | --- | --- |
| -- | -- | -- | -- | -- | -- | -- | -- |

---

535
Gene Tenace
(Oakland Athletics)

| | | | | | | | |
| --- | --- | --- | --- | --- | --- | --- | --- |
| -- | -- | -- | -- | -- | -- | -- | -- |

---

545
billy williams
(Oakland Athletics)

---

561
Alvin Dark A's Team Checklist
(Oakland Athletics)

| | | | | | | | |
| --- | --- | --- | --- | --- | --- | --- | --- |
| -- | -- | -- | -- | -- | -- | -- | -- |

---

591
Glenn Abbott
(Oakland Athletics)

NM/Mint
NM
EXMT
EX
VGEX
VG
Good
Fair/Poor
--
1 in stock
$1.00/each
--
--
--
--
--
--

---

607
Jim Holt
(Oakland Athletics)

NM/Mint
NM
EXMT
EX
VGEX
VG
Good
Fair/Poor
--
1 in stock
$1.00/each
--
--
--
--
--
--

---

613
Bill Parsons
(Oakland Athletics)

NM/Mint
NM
EXMT
EX
VGEX
VG
Good
Fair/Poor
--
1 in stock
$1.00/each
--
--
--
--
--
--

---

626
Larry Haney
(Oakland Athletics)

| | | | | | | | |
| --- | --- | --- | --- | --- | --- | --- | --- |
| -- | -- | -- | -- | -- | -- | -- | -- |

---

647
Claudell Washington
(Oakland Athletics)

| | | | | | | | |
| --- | --- | --- | --- | --- | --- | --- | --- |
| -- | -- | -- | -- | -- | -- | -- | -- |
---
1975 kellogs Baseball 3D
#
Description
Conditions

---

23
Bill North
(Oakland Athletics)

NM/Mint
NM
EXMT
EX
VGEX
VG
Good
Fair/Poor
1 in stock
$6.25/each
--
--
--
--
--
--
--

---

28
Joe Rudi
(Oakland Athletics)

| | | | | | | | |
| --- | --- | --- | --- | --- | --- | --- | --- |
| -- | -- | -- | -- | -- | -- | -- | -- |

---

44
Catfish Hunter
(Oakland Athletics)

| | | | | | | | |
| --- | --- | --- | --- | --- | --- | --- | --- |
| -- | -- | -- | -- | -- | -- | -- | -- |

---

44a
Catfish Hunter oakland
(Oakland Athletics)

| | | | | | | | |
| --- | --- | --- | --- | --- | --- | --- | --- |
| -- | -- | -- | -- | -- | -- | -- | -- |

---

54
Reggie Jackson
(Oakland Athletics)

NM/Mint
NM
EXMT
EX
VGEX
VG
Good
Fair/Poor
--
--
1 in stock
$20.40/each
--
--
--
--
--

---

55
Rollie Fingers
(Oakland Athletics)

| | | | | | | | |
| --- | --- | --- | --- | --- | --- | --- | --- |
| -- | -- | -- | -- | -- | -- | -- | -- |
---
1975 O-Pee-Chee Baseball Regular
#
Description
Conditions

---

21
Rollie Fingers
(Oakland Athletics)

| | | | | | | | |
| --- | --- | --- | --- | --- | --- | --- | --- |
| -- | -- | -- | -- | -- | -- | -- | -- |

---

45
Joe Rudi
(Oakland Athletics)

NM/Mint
NM
EXMT
EX
VGEX
VG
Good
Fair/Poor
--
--
--
--
--
1 in stock
$0.60/each
--
--

---

69
John Odom
(Oakland Athletics)

NM/Mint
NM
EXMT
EX
VGEX
VG
Good
Fair/Poor
--
--
--
--
--
1 in stock
$0.60/each
--
--

---

91
Dick Green
(Oakland Athletics)

NM/Mint
NM
EXMT
EX
VGEX
VG
Good
Fair/Poor
--
--
1 in stock
$1.70/each
--
--
--
--
--

---

121
Bill North
(Oakland Athletics)

NM/Mint
NM
EXMT
EX
VGEX
VG
Good
Fair/Poor
--
--
--
--
--
1 in stock
$0.60/each
--
--

---

145
Ken Holtzman
(Oakland Athletics)

NM/Mint
NM
EXMT
EX
VGEX
VG
Good
Fair/Poor
--
1 in stock
$2.00/each
--
--
--
--
--
--

---

170
Bert Campaneris
(Oakland Athletics)

NM/Mint
NM
EXMT
EX
VGEX
VG
Good
Fair/Poor
--
--
--
--
1 in stock
$0.80/each
--
--
--

---

230
Jim Hunter
(Oakland Athletics)

| | | | | | | | |
| --- | --- | --- | --- | --- | --- | --- | --- |
| -- | -- | -- | -- | -- | -- | -- | -- |

---

253
Jesus Alou
(Oakland Athletics)

| | | | | | | | |
| --- | --- | --- | --- | --- | --- | --- | --- |
| -- | -- | -- | -- | -- | -- | -- | -- |

---

278
Paul Lindblad
(Oakland Athletics)

NM/Mint
NM
EXMT
EX
VGEX
VG
Good
Fair/Poor
--
--
1 in stock
$1.50/each
--
--
--
--
--

---

300
Reggie Jackson
(Oakland Athletics)

| | | | | | | | |
| --- | --- | --- | --- | --- | --- | --- | --- |
| -- | -- | -- | -- | -- | -- | -- | -- |

---

329
Ted Kubiak
(Oakland Athletics)

NM/Mint
NM
EXMT
EX
VGEX
VG
Good
Fair/Poor
--
--
1 in stock
$1.50/each
--
--
--
--
--

---

380
Sal Bando
(Oakland Athletics)

NM/Mint
NM
EXMT
EX
VGEX
VG
Good
Fair/Poor
--
--
--
1 in stock
$1.50/each
--
--
--
--

---

407
Herb Washington
(Oakland Athletics)

NM/Mint
NM
EXMT
EX
VGEX
VG
Good
Fair/Poor
--
1 in stock
$2.00/each
--
--
--
--
--
--

---

428
Dave Hamilton
(Oakland Athletics)

NM/Mint
NM
EXMT
EX
VGEX
VG
Good
Fair/Poor
--
--
--
1 in stock
$1.30/each
--
--
--
--

---

452
Angel Mangual
(Oakland Athletics)

NM/Mint
NM
EXMT
EX
VGEX
VG
Good
Fair/Poor
--
1 in stock
$2.00/each
--
--
--
--
--
--

---

459
A.L. Championships
(Oakland Athletics)

NM/Mint
NM
EXMT
EX
VGEX
VG
Good
Fair/Poor
--
--
--
1 in stock
$2.50/each
--
--
--
--

---

461
Reggie Jackson
(Oakland Athletics)

| | | | | | | | |
| --- | --- | --- | --- | --- | --- | --- | --- |
| -- | -- | -- | -- | -- | -- | -- | -- |

---

462
W.S. Game 2
(Oakland Athletics)

| | | | | | | | |
| --- | --- | --- | --- | --- | --- | --- | --- |
| -- | -- | -- | -- | -- | -- | -- | -- |

---

463
Rollie Fingers
(Oakland Athletics)

NM/Mint
NM
EXMT
EX
VGEX
VG
Good
Fair/Poor
--
--
--
1 in stock
$3.00/each
--
--
--
--

---

464
W.S. Game 4
(Oakland Athletics)

NM/Mint
NM
EXMT
EX
VGEX
VG
Good
Fair/Poor
--
--
1 in stock
$5.10/each
--
--
--
--
--

---

465
W.S. Game 5
(Oakland Athletics)

NM/Mint
NM
EXMT
EX
VGEX
VG
Good
Fair/Poor
--
--
--
1 in stock
$3.00/each
--
--
--
--

---

466
W.S. Summary
(Oakland Athletics)

| | | | | | | | |
| --- | --- | --- | --- | --- | --- | --- | --- |
| -- | -- | -- | -- | -- | -- | -- | -- |

---

486
ray fosse
(Oakland Athletics)

NM/Mint
NM
EXMT
EX
VGEX
VG
Good
Fair/Poor
--
1 in stock
$2.00/each
--
--
--
--
--
--

---

502
Pat Bourque
(Oakland Athletics)

NM/Mint
NM
EXMT
EX
VGEX
VG
Good
Fair/Poor
--
--
--
1 in stock
$1.00/each
--
1 in stock
$0.50/each
--
--

---

510
Vida Blue
(Oakland Athletics)

NM/Mint
NM
EXMT
EX
VGEX
VG
Good
Fair/Poor
--
--
--
1 in stock
$1.50/each
--
--
--
--

---

535
Gene Tenace
(Oakland Athletics)

NM/Mint
NM
EXMT
EX
VGEX
VG
Good
Fair/Poor
--
1 in stock
$2.00/each
--
--
--
--
--
--

---

545
billy williams
(Oakland Athletics)

| | | | | | | | |
| --- | --- | --- | --- | --- | --- | --- | --- |
| -- | -- | -- | -- | -- | -- | -- | -- |

---

561
Alvin Dark A's Team Checklist
(Oakland Athletics)

| | | | | | | | |
| --- | --- | --- | --- | --- | --- | --- | --- |
| -- | -- | -- | -- | -- | -- | -- | -- |

---

591
Glenn Abbott
(Oakland Athletics)

NM/Mint
NM
EXMT
EX
VGEX
VG
Good
Fair/Poor
--
--
1 in stock
$1.50/each
--
--
--
1 in stock
$0.40/each
--

---

607
Jim Holt
(Oakland Athletics)

NM/Mint
NM
EXMT
EX
VGEX
VG
Good
Fair/Poor
--
--
1 in stock
$1.50/each
--
--
--
--
--

---

613
Bill Parsons
(Oakland Athletics)

NM/Mint
NM
EXMT
EX
VGEX
VG
Good
Fair/Poor
--
--
--
--
1 in stock
$0.90/each
--
--
--

---

626
Larry Haney
(Oakland Athletics)

NM/Mint
NM
EXMT
EX
VGEX
VG
Good
Fair/Poor
--
--
--
1 in stock
$0.50/each
--
--
--
--

---

647
Claudell Washington
(Oakland Athletics)

NM/Mint
NM
EXMT
EX
VGEX
VG
Good
Fair/Poor
--
--
--
1 in stock
$1.00/each
--
--
--
--
---
1976 hostess Baseball Regular
#
Description
Conditions

---

7-20
Vida Blue
(Oakland Athletics)

NM/Mint
NM
EXMT
EX
VGEX
VG
Good
Fair/Poor
1 in stock
$3.00/each
--
--
--
1 in stock
$0.80/each
--
--
--

---

21-61
Bert Campaneris
(Oakland Athletics)

| | | | | | | | |
| --- | --- | --- | --- | --- | --- | --- | --- |
| -- | -- | -- | -- | -- | -- | -- | -- |

---

35-104
Rollie Fingers
(Oakland Athletics)

NM/Mint
NM
EXMT
EX
VGEX
VG
Good
Fair/Poor
--
--
--
1 in stock
$2.50/each
1 in stock
$2.00/each
--
--
--

---

41-122
Gene Tenace
(Oakland Athletics)

NM/Mint
NM
EXMT
EX
VGEX
VG
Good
Fair/Poor
--
--
--
--
--
1 in stock
$0.50/each
--
--

---

49-146
Reggie Jackson
(Oakland Athletics)

NM/Mint
NM
EXMT
EX
VGEX
VG
Good
Fair/Poor
--
--
--
1 in stock
$5.00/each
--
--
--
--
---
1976 Topps Baseball Regular
#
Description
Conditions

---

9
Paul Lindblad
(Oakland Athletics)

NM/Mint
NM
EXMT
EX
VGEX
VG
Good
Fair/Poor
--
1 in stock
$1.00/each
--
--
1 in stock
$0.40/each
--
--
--

---

33
Bill North
(Oakland Athletics)

NM/Mint
NM
EXMT
EX
VGEX
VG
Good
Fair/Poor
--
--
1 in stock
$0.75/each
2 in stock
$0.50/each
--
--
--
--

---

57
Phil Garner
(Oakland Athletics)

NM/Mint
NM
EXMT
EX
VGEX
VG
Good
Fair/Poor
--
--
--
1 in stock
$0.50/each
1 in stock
$0.40/each
--
--
--

---

90
Sal Bando
(Oakland Athletics)

NM/Mint
NM
EXMT
EX
VGEX
VG
Good
Fair/Poor
--
--
--
1 in stock
$0.50/each
--
--
--
--

---

109
Larry Lintz
(Oakland Athletics)

NM/Mint
NM
EXMT
EX
VGEX
VG
Good
Fair/Poor
--
1 in stock
$1.00/each
--
--
--
--
--
--

---

115
Ken Holtzman
(Oakland Athletics)

NM/Mint
NM
EXMT
EX
VGEX
VG
Good
Fair/Poor
--
--
--
1 in stock
$0.50/each
--
--
--
--

---

140
Vida Blue
(Oakland Athletics)

| | | | | | | | |
| --- | --- | --- | --- | --- | --- | --- | --- |
| -- | -- | -- | -- | -- | -- | -- | -- |

---

165
Gene Tenace
(Oakland Athletics)

| | | | | | | | |
| --- | --- | --- | --- | --- | --- | --- | --- |
| -- | -- | -- | -- | -- | -- | -- | -- |

---

189
Claudell Washington
(Oakland Athletics)

---

221
Jim Todd
(Oakland Athletics)

NM/Mint
NM
EXMT
EX
VGEX
VG
Good
Fair/Poor
--
--
--
--
1 in stock
$0.40/each
--
--
--

---

246
cesar Tovar
(Oakland Athletics)

NM/Mint
NM
EXMT
EX
VGEX
VG
Good
Fair/Poor
--
--
--
3 in stock
$0.50/each
--
--
--
--

---

274
tommy harper
(Oakland Athletics)

NM/Mint
NM
EXMT
EX
VGEX
VG
Good
Fair/Poor
--
--
2 in stock
$0.75/each
--
--
--
--
--

---

298
Dick Bosman
(Oakland Athletics)

NM/Mint
NM
EXMT
EX
VGEX
VG
Good
Fair/Poor
--
--
--
2 in stock
$0.50/each
--
--
--
--

---

322
Glenn Abbott
(Oakland Athletics)

NM/Mint
NM
EXMT
EX
VGEX
VG
Good
Fair/Poor
--
1 in stock
$1.00/each
--
--
--
--
--
--

---

356
Ted Martinez
(Oakland Athletics)

NM/Mint
NM
EXMT
EX
VGEX
VG
Good
Fair/Poor
--
--
--
1 in stock
$0.50/each
--
--
--
--

---

382
Matt Alexander
(Oakland Athletics)

NM/Mint
NM
EXMT
EX
VGEX
VG
Good
Fair/Poor
--
--
1 in stock
$0.75/each
1 in stock
$0.50/each
--
--
--
--

---

405
Rollie Fingers
(Oakland Athletics)

---

421
A's Team
(Oakland Athletics)

NM/Mint
NM
EXMT
EX
VGEX
VG
Good
Fair/Poor
--
--
1 in stock
$3.00/each
--
--
--
--
--

---

446
Larry Haney
(Oakland Athletics)

NM/Mint
NM
EXMT
EX
VGEX
VG
Good
Fair/Poor
--
--
1 in stock
$0.75/each
--
2 in stock
$0.40/each
--
--
--

---

475
Joe Rudi
(Oakland Athletics)

NM/Mint
NM
EXMT
EX
VGEX
VG
Good
Fair/Poor
--
--
--
--
--
1 in stock
$0.25/each
--
--

---

500
Reggie Jackson
(Oakland Athletics)

---

525
billy williams
(Oakland Athletics)

---

534
Stan Bahnsen
(Oakland Athletics)

---

554
ray fosse
(Oakland Athletics)

NM/Mint
NM
EXMT
EX
VGEX
VG
Good
Fair/Poor
--
--
--
1 in stock
$0.50/each
--
--
--
--

---

580
Bert Campaneris
(Oakland Athletics)

NM/Mint
NM
EXMT
EX
VGEX
VG
Good
Fair/Poor
--
--
--
1 in stock
$0.50/each
--
--
--
--