WHATS NEW AT DAVE'S! CLICK HERE
15% OFF ALL ORDERS OVER $20 UNTIL FURTHER NOTICE!!!
RETURN TO THE MAIN PAGE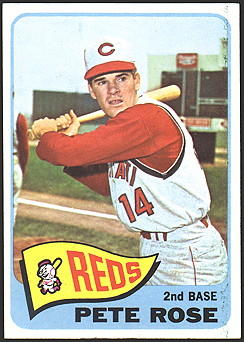 THIS IS WHERE YOU WILL FIND THE MOST COMPLETE VINTAGE LISTING OF REDS CARDS FOR SALE, ON THIS SITE, AND PROBABLY ON THE INTERNET!!!

reds cards are very popular!
Return to the main directory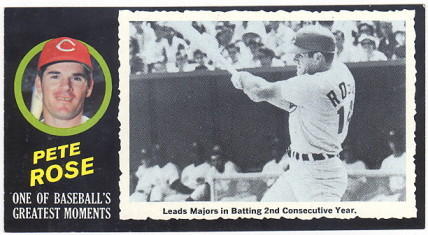 search by sport, team, player, year and more!







To order, click on the price of the card you want. Select quantity when you go to the shopping cart. The shopping cart now works for AOL users!

1887 old judge n172 Baseball Regular
#
Description
Conditions

---

16
kid baldwin
(Cincinnati)

| | | | | | | | |
| --- | --- | --- | --- | --- | --- | --- | --- |
| -- | -- | -- | -- | -- | -- | -- | -- |

---

16-2a
kid baldwin
(Cincinnati)

| | | | | | | | |
| --- | --- | --- | --- | --- | --- | --- | --- |
| -- | -- | -- | -- | -- | -- | -- | -- |

---

16-2c
kid baldwin
(Cincinnati)

| | | | | | | | |
| --- | --- | --- | --- | --- | --- | --- | --- |
| -- | -- | -- | -- | -- | -- | -- | -- |

---

66
hick carpenter
(Cincinnati)

| | | | | | | | |
| --- | --- | --- | --- | --- | --- | --- | --- |
| -- | -- | -- | -- | -- | -- | -- | -- |

---

66-1a
hick carpenter (tagging)
(Cincinnati)

NM/Mint
NM
EXMT
EX
VGEX
VG
Good
Fair/Poor
--
--
--
1 in stock
$2000.00/each
--
--
--
--

---

66-1b
hick carpenter (tagging)
(Cincinnati)

| | | | | | | | |
| --- | --- | --- | --- | --- | --- | --- | --- |
| -- | -- | -- | -- | -- | -- | -- | -- |

---

66-2b
hick carpenter
(Cincinnati)

| | | | | | | | |
| --- | --- | --- | --- | --- | --- | --- | --- |
| -- | -- | -- | -- | -- | -- | -- | -- |

---

66-3b
hick carpenter
(Cincinnati)

| | | | | | | | |
| --- | --- | --- | --- | --- | --- | --- | --- |
| -- | -- | -- | -- | -- | -- | -- | -- |

---

66-3c
hick carpenter (gai)
(Cincinnati)

| | | | | | | | |
| --- | --- | --- | --- | --- | --- | --- | --- |
| -- | -- | -- | -- | -- | -- | -- | -- |

---

66-4d
hick carpenter
(Cincinnati)

| | | | | | | | |
| --- | --- | --- | --- | --- | --- | --- | --- |
| -- | -- | -- | -- | -- | -- | -- | -- |

---

663b
hick carpenter
(Cincinnati)

| | | | | | | | |
| --- | --- | --- | --- | --- | --- | --- | --- |
| -- | -- | -- | -- | -- | -- | -- | -- |

---

664d
hick carpenter
(Cincinnati)

| | | | | | | | |
| --- | --- | --- | --- | --- | --- | --- | --- |
| -- | -- | -- | -- | -- | -- | -- | -- |

---

95
pop corkhill
(Cincinnati)

| | | | | | | | |
| --- | --- | --- | --- | --- | --- | --- | --- |
| -- | -- | -- | -- | -- | -- | -- | -- |

---

140
jesse duryea
(Cincinnati)

| | | | | | | | |
| --- | --- | --- | --- | --- | --- | --- | --- |
| -- | -- | -- | -- | -- | -- | -- | -- |

---

140-3b
jesse duryea
(Cincinnati)

| | | | | | | | |
| --- | --- | --- | --- | --- | --- | --- | --- |
| -- | -- | -- | -- | -- | -- | -- | -- |

---

142
billy earle
(Cincinnati)

| | | | | | | | |
| --- | --- | --- | --- | --- | --- | --- | --- |
| -- | -- | -- | -- | -- | -- | -- | -- |

---

142-1a
billy earle
(Cincinnati)

| | | | | | | | |
| --- | --- | --- | --- | --- | --- | --- | --- |
| -- | -- | -- | -- | -- | -- | -- | -- |

---

142-2a
billy earle
(Cincinnati)

| | | | | | | | |
| --- | --- | --- | --- | --- | --- | --- | --- |
| -- | -- | -- | -- | -- | -- | -- | -- |

---

156-2
frank fennelly
(Cincinnati)

| | | | | | | | |
| --- | --- | --- | --- | --- | --- | --- | --- |
| -- | -- | -- | -- | -- | -- | -- | -- |

---

166
frank foreman
(Cincinnati)

| | | | | | | | |
| --- | --- | --- | --- | --- | --- | --- | --- |
| -- | -- | -- | -- | -- | -- | -- | -- |

---

231
bug holliday
(Cincinnati)

| | | | | | | | |
| --- | --- | --- | --- | --- | --- | --- | --- |
| -- | -- | -- | -- | -- | -- | -- | -- |

---

231-2b
bug holliday
(Cincinnati)

NM/Mint
NM
EXMT
EX
VGEX
VG
Good
Fair/Poor
--
--
--
1 in stock
$500.00/each
--
--
--
--

---

231-6a
bug holliday
(Cincinnati)

| | | | | | | | |
| --- | --- | --- | --- | --- | --- | --- | --- |
| -- | -- | -- | -- | -- | -- | -- | -- |

---

250-1b
heinie kappell
(Cincinnati)

NM/Mint
NM
EXMT
EX
VGEX
VG
Good
Fair/Poor
--
--
--
1 in stock
$825.00/each
--
--
--
--

---

250-2b
heinie kappell
(Cincinnati)

| | | | | | | | |
| --- | --- | --- | --- | --- | --- | --- | --- |
| -- | -- | -- | -- | -- | -- | -- | -- |

---

250-3b
heinie kappell
(Cincinnati)

| | | | | | | | |
| --- | --- | --- | --- | --- | --- | --- | --- |
| -- | -- | -- | -- | -- | -- | -- | -- |

---

253
jim keenan
(Cincinnati)

| | | | | | | | |
| --- | --- | --- | --- | --- | --- | --- | --- |
| -- | -- | -- | -- | -- | -- | -- | -- |

---

253-1a
jim keenan
(Cincinnati)

| | | | | | | | |
| --- | --- | --- | --- | --- | --- | --- | --- |
| -- | -- | -- | -- | -- | -- | -- | -- |

---

253-1b
jim keenan
(Cincinnati)

| | | | | | | | |
| --- | --- | --- | --- | --- | --- | --- | --- |
| -- | -- | -- | -- | -- | -- | -- | -- |

---

293
lefty marr
(Cincinnati)

| | | | | | | | |
| --- | --- | --- | --- | --- | --- | --- | --- |
| -- | -- | -- | -- | -- | -- | -- | -- |

---

293-3b
lefty marr
(Cincinnati)

| | | | | | | | |
| --- | --- | --- | --- | --- | --- | --- | --- |
| -- | -- | -- | -- | -- | -- | -- | -- |

---

317
bid mcphee
(Cincinnati)

| | | | | | | | |
| --- | --- | --- | --- | --- | --- | --- | --- |
| -- | -- | -- | -- | -- | -- | -- | -- |

---

317-4d
bid mcphee (psa)
(Cincinnati)

| | | | | | | | |
| --- | --- | --- | --- | --- | --- | --- | --- |
| -- | -- | -- | -- | -- | -- | -- | -- |

---

331
count mullane
(Cincinnati)

| | | | | | | | |
| --- | --- | --- | --- | --- | --- | --- | --- |
| -- | -- | -- | -- | -- | -- | -- | -- |

---

331-1b
count mullane (sgc)
(Cincinnati)

| | | | | | | | |
| --- | --- | --- | --- | --- | --- | --- | --- |
| -- | -- | -- | -- | -- | -- | -- | -- |

---

331-2a
count mullane (psa)
(Cincinnati)

| | | | | | | | |
| --- | --- | --- | --- | --- | --- | --- | --- |
| -- | -- | -- | -- | -- | -- | -- | -- |

---

331-3a
count mullane
(Cincinnati)

| | | | | | | | |
| --- | --- | --- | --- | --- | --- | --- | --- |
| -- | -- | -- | -- | -- | -- | -- | -- |

---

331-3c
count mullane
(Cincinnati)

| | | | | | | | |
| --- | --- | --- | --- | --- | --- | --- | --- |
| -- | -- | -- | -- | -- | -- | -- | -- |

---

331-6a
count mullane
(Cincinnati)

| | | | | | | | |
| --- | --- | --- | --- | --- | --- | --- | --- |
| -- | -- | -- | -- | -- | -- | -- | -- |

---

346-5b
little nick nicol
(Cincinnati)

| | | | | | | | |
| --- | --- | --- | --- | --- | --- | --- | --- |
| -- | -- | -- | -- | -- | -- | -- | -- |

---

346-5d
little nick nicol
(Cincinnati)

| | | | | | | | |
| --- | --- | --- | --- | --- | --- | --- | --- |
| -- | -- | -- | -- | -- | -- | -- | -- |

---

346-7b
nicol and reilly (long and short)
(Cincinnati)

| | | | | | | | |
| --- | --- | --- | --- | --- | --- | --- | --- |
| -- | -- | -- | -- | -- | -- | -- | -- |

---

354
rowdy jack o connor
(Cincinnati)

| | | | | | | | |
| --- | --- | --- | --- | --- | --- | --- | --- |
| -- | -- | -- | -- | -- | -- | -- | -- |

---

381
john reilly
(Cincinnati)

| | | | | | | | |
| --- | --- | --- | --- | --- | --- | --- | --- |
| -- | -- | -- | -- | -- | -- | -- | -- |

---

381-2a
john reilly
(Cincinnati)

| | | | | | | | |
| --- | --- | --- | --- | --- | --- | --- | --- |
| -- | -- | -- | -- | -- | -- | -- | -- |

---

381-2d
john reilly
(Cincinnati)

| | | | | | | | |
| --- | --- | --- | --- | --- | --- | --- | --- |
| -- | -- | -- | -- | -- | -- | -- | -- |

---

403
gus schmelz
(Cincinnati)

| | | | | | | | |
| --- | --- | --- | --- | --- | --- | --- | --- |
| -- | -- | -- | -- | -- | -- | -- | -- |

---

403-2c
gus schmelz
(Cincinnati)

| | | | | | | | |
| --- | --- | --- | --- | --- | --- | --- | --- |
| -- | -- | -- | -- | -- | -- | -- | -- |

---

407
billy serad
(Cincinnati)

| | | | | | | | |
| --- | --- | --- | --- | --- | --- | --- | --- |
| -- | -- | -- | -- | -- | -- | -- | -- |

---

423
elmer smith
(Cincinnati)

| | | | | | | | |
| --- | --- | --- | --- | --- | --- | --- | --- |
| -- | -- | -- | -- | -- | -- | -- | -- |

---

423-3a
elmer smith
(Cincinnati)

| | | | | | | | |
| --- | --- | --- | --- | --- | --- | --- | --- |
| -- | -- | -- | -- | -- | -- | -- | -- |

---

423-3b
elmer smith
(Cincinnati)

| | | | | | | | |
| --- | --- | --- | --- | --- | --- | --- | --- |
| -- | -- | -- | -- | -- | -- | -- | -- |

---

423-3c
elmer smith
(Cincinnati)

| | | | | | | | |
| --- | --- | --- | --- | --- | --- | --- | --- |
| -- | -- | -- | -- | -- | -- | -- | -- |

---

423-4a
elmer smith
(Cincinnati)

| | | | | | | | |
| --- | --- | --- | --- | --- | --- | --- | --- |
| -- | -- | -- | -- | -- | -- | -- | -- |

---

423-4b
elmer smith
(Cincinnati)

| | | | | | | | |
| --- | --- | --- | --- | --- | --- | --- | --- |
| -- | -- | -- | -- | -- | -- | -- | -- |

---

473
lee viau
(Cincinnati)

| | | | | | | | |
| --- | --- | --- | --- | --- | --- | --- | --- |
| -- | -- | -- | -- | -- | -- | -- | -- |

---

473-4a
lee viau
(Cincinnati)

| | | | | | | | |
| --- | --- | --- | --- | --- | --- | --- | --- |
| -- | -- | -- | -- | -- | -- | -- | -- |

---

473-4b
lee viau
(Cincinnati)

| | | | | | | | |
| --- | --- | --- | --- | --- | --- | --- | --- |
| -- | -- | -- | -- | -- | -- | -- | -- |

---

473-4d
lee viau
(Cincinnati)

| | | | | | | | |
| --- | --- | --- | --- | --- | --- | --- | --- |
| -- | -- | -- | -- | -- | -- | -- | -- |

---

473-5a
lee viau
(Cincinnati)

| | | | | | | | |
| --- | --- | --- | --- | --- | --- | --- | --- |
| -- | -- | -- | -- | -- | -- | -- | -- |
---
1888 Allen & Ginter Baseball N29
#
Description
Conditions

---

1
George Miller
(Cincinnati)

| | | | | | | | |
| --- | --- | --- | --- | --- | --- | --- | --- |
| -- | -- | -- | -- | -- | -- | -- | -- |
---
1895 mayo cut plug n300 Baseball Regular
#
Description
Conditions

---

17
arlie latham
(Cincinnati)

| | | | | | | | |
| --- | --- | --- | --- | --- | --- | --- | --- |
| -- | -- | -- | -- | -- | -- | -- | -- |

---

39
george j smith
(Cincinnati)

| | | | | | | | |
| --- | --- | --- | --- | --- | --- | --- | --- |
| -- | -- | -- | -- | -- | -- | -- | -- |
---
1912 t207 Baseball tobacco
#
Description
Conditions

---

124
Mike Mitchell
(Cincinnati)

| | | | | | | | |
| --- | --- | --- | --- | --- | --- | --- | --- |
| -- | -- | -- | -- | -- | -- | -- | -- |

---

161
frank e smith
(Cincinnati)

| | | | | | | | |
| --- | --- | --- | --- | --- | --- | --- | --- |
| -- | -- | -- | -- | -- | -- | -- | -- |
---
1914 CouponT213 II Baseball Regular
#
Description
Conditions

---

1
Red Ames
(Cincinnati)

| | | | | | | | |
| --- | --- | --- | --- | --- | --- | --- | --- |
| -- | -- | -- | -- | -- | -- | -- | -- |

---

75
buck herzog
(Cincinnati)

---

77
dick hoblitzell
(Cincinnati)

| | | | | | | | |
| --- | --- | --- | --- | --- | --- | --- | --- |
| -- | -- | -- | -- | -- | -- | -- | -- |

---

102
tommy leach
(Cincinnati)

| | | | | | | | |
| --- | --- | --- | --- | --- | --- | --- | --- |
| -- | -- | -- | -- | -- | -- | -- | -- |
---
1914 Kotton T216 Baseball Regular
#
Description
Conditions

---

45
hans lobert
(Cincinnati)

NM/Mint
NM
EXMT
EX
VGEX
VG
Good
Fair/Poor
--
--
--
--
--
--
--
1 in stock
$378.00/each

---

45-tp
hans lobert (thin paper)
(Cincinnati)

NM/Mint
NM
EXMT
EX
VGEX
VG
Good
Fair/Poor
--
--
--
--
--
--
--
1 in stock
$520.00/each
---
1909 E 102 Anonymous Baseball set of 25
#
Description
Conditions

---

2
bob bescher (psa)
(Cincinnati Reds)

NM/Mint
NM
EXMT
EX
VGEX
VG
Good
Fair/Poor
--
--
--
--
--
1 in stock
$375.00/each
--
--

---

16
hans lobert psa
(Cincinnati Reds)

NM/Mint
NM
EXMT
EX
VGEX
VG
Good
Fair/Poor
--
--
--
--
--
--
1 in stock
$300.00/each
--
---
1909 t206 Baseball tobacco
#
Description
Conditions

---

39
bob bescher (hands in air
(Cincinnati Reds)

| | | | | | | | |
| --- | --- | --- | --- | --- | --- | --- | --- |
| -- | -- | -- | -- | -- | -- | -- | -- |

---

39-L
bob bescher (Lenox) (hands in air)
(Cincinnati Reds)

| | | | | | | | |
| --- | --- | --- | --- | --- | --- | --- | --- |
| -- | -- | -- | -- | -- | -- | -- | -- |

---

39-psa
bob bescher (hands in air) (sgc30)
(Cincinnati Reds)

| | | | | | | | |
| --- | --- | --- | --- | --- | --- | --- | --- |
| -- | -- | -- | -- | -- | -- | -- | -- |

---

40
bill bescher (portrait)
(Cincinnati Reds)

| | | | | | | | |
| --- | --- | --- | --- | --- | --- | --- | --- |
| -- | -- | -- | -- | -- | -- | -- | -- |

---

40-psa
bill bescher (portrait) (psa5)
(Cincinnati Reds)

| | | | | | | | |
| --- | --- | --- | --- | --- | --- | --- | --- |
| -- | -- | -- | -- | -- | -- | -- | -- |

---

40-t
bill bescher (portrait) Tolstoi
(Cincinnati Reds)

| | | | | | | | |
| --- | --- | --- | --- | --- | --- | --- | --- |
| -- | -- | -- | -- | -- | -- | -- | -- |

---

70
billy campbell
(Cincinnati Reds)

NM/Mint
NM
EXMT
EX
VGEX
VG
Good
Fair/Poor
--
--
--
--
--
--
--
1 in stock
$18.00/each

---

70-lg
billy campbell (good)
(Cincinnati Reds)

| | | | | | | | |
| --- | --- | --- | --- | --- | --- | --- | --- |
| -- | -- | -- | -- | -- | -- | -- | -- |

---

140
tom downey (batting)
(Cincinnati Reds)

---

141
tom downey (fielding)
(Cincinnati Reds)

---

141-psa
tom downey (fielding) (psa 4.5)
(Cincinnati Reds)

| | | | | | | | |
| --- | --- | --- | --- | --- | --- | --- | --- |
| -- | -- | -- | -- | -- | -- | -- | -- |

---

141-t
tom downey (fielding)(Tolstoi)
(Cincinnati Reds)

| | | | | | | | |
| --- | --- | --- | --- | --- | --- | --- | --- |
| -- | -- | -- | -- | -- | -- | -- | -- |

---

147
jean dubuc
(Cincinnati Reds)

---

147-c
jean dubuc (carolina brights) psa5
(Cincinnati Reds)

| | | | | | | | |
| --- | --- | --- | --- | --- | --- | --- | --- |
| -- | -- | -- | -- | -- | -- | -- | -- |

---

154
dick egan
(Cincinnati Reds)

---

163
bob ewing
(Cincinnati Reds)

| | | | | | | | |
| --- | --- | --- | --- | --- | --- | --- | --- |
| -- | -- | -- | -- | -- | -- | -- | -- |

---

176
art fromme
(Cincinnati Reds)

---

180
harry gasper
(Cincinnati Reds)

---

180-psa
Harry Gasper polar bear (psa4)
(Cincinnati Reds)

| | | | | | | | |
| --- | --- | --- | --- | --- | --- | --- | --- |
| -- | -- | -- | -- | -- | -- | -- | -- |

---

180-t
harry gasper (Tolstoi)
(Cincinnati Reds)

| | | | | | | | |
| --- | --- | --- | --- | --- | --- | --- | --- |
| -- | -- | -- | -- | -- | -- | -- | -- |

---

180b
harry gasper cycle
(Cincinnati Reds)

| | | | | | | | |
| --- | --- | --- | --- | --- | --- | --- | --- |
| -- | -- | -- | -- | -- | -- | -- | -- |

---

189
clark griffith (batting)
(Cincinnati Reds)

NM/Mint
NM
EXMT
EX
VGEX
VG
Good
Fair/Poor
--
--
--
--
--
2 in stock
$90.00/each
--
--

---

189-p
clark griffith (batting) polar bear
(Cincinnati Reds)

NM/Mint
NM
EXMT
EX
VGEX
VG
Good
Fair/Poor
--
--
--
--
--
1 in stock
$112.50/each
--
--

---

189-psa
clark griffith (batting) psa
(Cincinnati Reds)

| | | | | | | | |
| --- | --- | --- | --- | --- | --- | --- | --- |
| -- | -- | -- | -- | -- | -- | -- | -- |

---

189-t
clark griffith (batting) (tolstoi)psa
(Cincinnati Reds)

| | | | | | | | |
| --- | --- | --- | --- | --- | --- | --- | --- |
| -- | -- | -- | -- | -- | -- | -- | -- |

---

190
clark griffith (portrait)
(Cincinnati Reds)

| | | | | | | | |
| --- | --- | --- | --- | --- | --- | --- | --- |
| -- | -- | -- | -- | -- | -- | -- | -- |

---

190-s150
clark griffith (portrait) (sovereign150)
(Cincinnati Reds)

| | | | | | | | |
| --- | --- | --- | --- | --- | --- | --- | --- |
| -- | -- | -- | -- | -- | -- | -- | -- |

---

209
dick hoblitzell
(Cincinnati Reds)

---

218
miller huggins (hands at mouth
(Cincinnati Reds)

| | | | | | | | |
| --- | --- | --- | --- | --- | --- | --- | --- |
| -- | -- | -- | -- | -- | -- | -- | -- |

---

218-s350
miller huggins (hands at mouth (sovereign350)
(Cincinnati Reds)

NM/Mint
NM
EXMT
EX
VGEX
VG
Good
Fair/Poor
--
--
--
--
1 in stock
$243.20/each
--
--
--

---

218-t
miller huggins Tolstoi (g/vg) (hands at mouth
(Cincinnati Reds)

| | | | | | | | |
| --- | --- | --- | --- | --- | --- | --- | --- |
| -- | -- | -- | -- | -- | -- | -- | -- |

---

219
miller huggins (portrait)
(Cincinnati Reds)

---

219-psa
miller huggins (portrait) psa
(Cincinnati Reds)

| | | | | | | | |
| --- | --- | --- | --- | --- | --- | --- | --- |
| -- | -- | -- | -- | -- | -- | -- | -- |

---

219-t
miller huggins (portrait)(tolstoi) psa
(Cincinnati Reds)

| | | | | | | | |
| --- | --- | --- | --- | --- | --- | --- | --- |
| -- | -- | -- | -- | -- | -- | -- | -- |

---

240
ed karger
(Cincinnati Reds)

| | | | | | | | |
| --- | --- | --- | --- | --- | --- | --- | --- |
| -- | -- | -- | -- | -- | -- | -- | -- |

---

240-psa
ed karger (psa 4.5)
(Cincinnati Reds)

| | | | | | | | |
| --- | --- | --- | --- | --- | --- | --- | --- |
| -- | -- | -- | -- | -- | -- | -- | -- |

---

282
hans lobert
(Cincinnati Reds)

NM/Mint
NM
EXMT
EX
VGEX
VG
Good
Fair/Poor
--
--
--
--
1 in stock
$72.00/each
--
--
--

---

282-lg
hans lobert (fair)
(Cincinnati Reds)

| | | | | | | | |
| --- | --- | --- | --- | --- | --- | --- | --- |
| -- | -- | -- | -- | -- | -- | -- | -- |

---

318
larry mclean
(Cincinnati Reds)

| | | | | | | | |
| --- | --- | --- | --- | --- | --- | --- | --- |
| -- | -- | -- | -- | -- | -- | -- | -- |

---

318-c
larry mclean (carolina brights)
(Cincinnati Reds)

| | | | | | | | |
| --- | --- | --- | --- | --- | --- | --- | --- |
| -- | -- | -- | -- | -- | -- | -- | -- |

---

318-psa
larry mclean (psa 5)
(Cincinnati Reds)

| | | | | | | | |
| --- | --- | --- | --- | --- | --- | --- | --- |
| -- | -- | -- | -- | -- | -- | -- | -- |

---

330
Mike Mitchell
(Cincinnati Reds)

| | | | | | | | |
| --- | --- | --- | --- | --- | --- | --- | --- |
| -- | -- | -- | -- | -- | -- | -- | -- |

---

330-s350
Mike Mitchell (sovereign 350)
(Cincinnati Reds)

| | | | | | | | |
| --- | --- | --- | --- | --- | --- | --- | --- |
| -- | -- | -- | -- | -- | -- | -- | -- |

---

330-t
Mike Mitchell (Tolstoi)
(Cincinnati Reds)

| | | | | | | | |
| --- | --- | --- | --- | --- | --- | --- | --- |
| -- | -- | -- | -- | -- | -- | -- | -- |

---

336
mike mowrey
(Cincinnati Reds)

NM/Mint
NM
EXMT
EX
VGEX
VG
Good
Fair/Poor
--
--
--
--
1 in stock
$66.60/each
--
--
--

---

336-psa
mike mowrey (psa 6mk)
(Cincinnati Reds)

---

352
rebel oakes
(Cincinnati Reds)

---

369
dode paskert
(Cincinnati Reds)

| | | | | | | | |
| --- | --- | --- | --- | --- | --- | --- | --- |
| -- | -- | -- | -- | -- | -- | -- | -- |

---

369-psa
dode paskert (psa 5)
(Cincinnati Reds)

| | | | | | | | |
| --- | --- | --- | --- | --- | --- | --- | --- |
| -- | -- | -- | -- | -- | -- | -- | -- |

---

444
bob spade
(Cincinnati Reds)

| | | | | | | | |
| --- | --- | --- | --- | --- | --- | --- | --- |
| -- | -- | -- | -- | -- | -- | -- | -- |

---

444-psa
bob spade (psa 4.5)
(Cincinnati Reds)

| | | | | | | | |
| --- | --- | --- | --- | --- | --- | --- | --- |
| -- | -- | -- | -- | -- | -- | -- | -- |
---
1909 t206 Baseball lowgrade tobacco
#
Description
Conditions

---

40
bob bescher (por)
(Cincinnati Reds)

| | | | | | | | |
| --- | --- | --- | --- | --- | --- | --- | --- |
| -- | -- | -- | -- | -- | -- | -- | -- |

---

70
billy campbell
(Cincinnati Reds)

| | | | | | | | |
| --- | --- | --- | --- | --- | --- | --- | --- |
| -- | -- | -- | -- | -- | -- | -- | -- |

---

369
dode paskert
(Cincinnati Reds)

| | | | | | | | |
| --- | --- | --- | --- | --- | --- | --- | --- |
| -- | -- | -- | -- | -- | -- | -- | -- |
---
1909 Dockman E92 Baseball Regular
#
Description
Conditions

---

4
bob bescher psa2
(Cincinnati Reds)

| | | | | | | | |
| --- | --- | --- | --- | --- | --- | --- | --- |
| -- | -- | -- | -- | -- | -- | -- | -- |

---

26
larry mclean psa
(Cincinnati Reds)

| | | | | | | | |
| --- | --- | --- | --- | --- | --- | --- | --- |
| -- | -- | -- | -- | -- | -- | -- | -- |

---

33
johnny seigle psa
(Cincinnati Reds)

| | | | | | | | |
| --- | --- | --- | --- | --- | --- | --- | --- |
| -- | -- | -- | -- | -- | -- | -- | -- |
---
1910 Am. Caramel Baseball Regular
#
Description
Conditions

---

40
art fromme
(Cincinnati Reds)

| | | | | | | | |
| --- | --- | --- | --- | --- | --- | --- | --- |
| -- | -- | -- | -- | -- | -- | -- | -- |

---

79
Mike Mitchell
(Cincinnati Reds)

| | | | | | | | |
| --- | --- | --- | --- | --- | --- | --- | --- |
| -- | -- | -- | -- | -- | -- | -- | -- |
---
1910 Williams crmel Baseball Regular
#
Description
Conditions

---

23
john mclean
(Cincinnati Reds)

| | | | | | | | |
| --- | --- | --- | --- | --- | --- | --- | --- |
| -- | -- | -- | -- | -- | -- | -- | -- |
---
1910 E93 Standard Caramel Co Baseball Regular
#
Description
Conditions

---

6
Harry Coveleskie (psa)
(Cincinnati Reds)

NM/Mint
NM
EXMT
EX
VGEX
VG
Good
Fair/Poor
--
--
--
1 in stock
$500.00/each
--
--
--
--

---

15
Clark Griffith (psa)
(Cincinnati Reds)

NM/Mint
NM
EXMT
EX
VGEX
VG
Good
Fair/Poor
--
--
--
--
--
1 in stock
$550.00/each
--
--
---
1910 Coupon T213 I Baseball Regular
#
Description
Conditions

---

7
billy campbell
(Cincinnati Reds)

| | | | | | | | |
| --- | --- | --- | --- | --- | --- | --- | --- |
| -- | -- | -- | -- | -- | -- | -- | -- |

---

32
miller huggins hands
(Cincinnati Reds)

| | | | | | | | |
| --- | --- | --- | --- | --- | --- | --- | --- |
| -- | -- | -- | -- | -- | -- | -- | -- |

---

33A
miller huggins por
(Cincinnati Reds)

| | | | | | | | |
| --- | --- | --- | --- | --- | --- | --- | --- |
| -- | -- | -- | -- | -- | -- | -- | -- |

---

33B
miller huggins por
(Cincinnati Reds)

| | | | | | | | |
| --- | --- | --- | --- | --- | --- | --- | --- |
| -- | -- | -- | -- | -- | -- | -- | -- |

---

47
Mike Mitchell
(Cincinnati Reds)

| | | | | | | | |
| --- | --- | --- | --- | --- | --- | --- | --- |
| -- | -- | -- | -- | -- | -- | -- | -- |

---

49
mike mowrey
(Cincinnati Reds)

| | | | | | | | |
| --- | --- | --- | --- | --- | --- | --- | --- |
| -- | -- | -- | -- | -- | -- | -- | -- |

---

52
dode paskert
(Cincinnati Reds)

| | | | | | | | |
| --- | --- | --- | --- | --- | --- | --- | --- |
| -- | -- | -- | -- | -- | -- | -- | -- |
---
1910 American Caramel Baseball E90-1
#
Description
Conditions

---

41
art fromme
(Cincinnati Reds)

NM/Mint
NM
EXMT
EX
VGEX
VG
Good
Fair/Poor
--
--
--
--
1 in stock
$160.00/each
--
--
--

---

77
harry mclean
(Cincinnati Reds)

| | | | | | | | |
| --- | --- | --- | --- | --- | --- | --- | --- |
| -- | -- | -- | -- | -- | -- | -- | -- |

---

81
Mike Mitchell
(Cincinnati Reds)

| | | | | | | | |
| --- | --- | --- | --- | --- | --- | --- | --- |
| -- | -- | -- | -- | -- | -- | -- | -- |
---
1910 American Tobacco Co. Baseball P2 Sweet Caporal Pins
#
Description
Conditions

---

15
bob bescher
(Cincinnati Reds)

| | | | | | | | |
| --- | --- | --- | --- | --- | --- | --- | --- |
| -- | -- | -- | -- | -- | -- | -- | -- |
---
1911 E94 Close Candy Baseball Regular
#
Description
Conditions

---

3
bob bescher psa
(Cincinnati Reds)

| | | | | | | | |
| --- | --- | --- | --- | --- | --- | --- | --- |
| -- | -- | -- | -- | -- | -- | -- | -- |

---

15
eddie grant (psa2) violet
(Cincinnati Reds)

| | | | | | | | |
| --- | --- | --- | --- | --- | --- | --- | --- |
| -- | -- | -- | -- | -- | -- | -- | -- |

---

15-gold
eddie grant (psa2) gold
(Cincinnati Reds)

| | | | | | | | |
| --- | --- | --- | --- | --- | --- | --- | --- |
| -- | -- | -- | -- | -- | -- | -- | -- |
---
1911 Turkey Red Baseball Regular
#
Description
Conditions

---

17
griffith
(Cincinnati Reds)

NM/Mint
NM
EXMT
EX
VGEX
VG
Good
Fair/Poor
--
--
--
--
1 in stock
$1050.00/each
--
--
--

---

24
Mike Mitchell
(Cincinnati Reds)

NM/Mint
NM
EXMT
EX
VGEX
VG
Good
Fair/Poor
--
--
--
--
1 in stock
$450.00/each
--
--
--

---

81
bescher
(Cincinnati Reds)

| | | | | | | | |
| --- | --- | --- | --- | --- | --- | --- | --- |
| -- | -- | -- | -- | -- | -- | -- | -- |

---

88
coveleski (ad back)
(Cincinnati Reds)

| | | | | | | | |
| --- | --- | --- | --- | --- | --- | --- | --- |
| -- | -- | -- | -- | -- | -- | -- | -- |

---

112
dode paskert
(Cincinnati Reds)

| | | | | | | | |
| --- | --- | --- | --- | --- | --- | --- | --- |
| -- | -- | -- | -- | -- | -- | -- | -- |
---
1911 t205 Baseball tobacco
#
Description
Conditions

---

19
bob bescher
(Cincinnati Reds)

| | | | | | | | |
| --- | --- | --- | --- | --- | --- | --- | --- |
| -- | -- | -- | -- | -- | -- | -- | -- |

---

53
thomas e downey
(Cincinnati Reds)

---

58
r. egan
(Cincinnati Reds)

| | | | | | | | |
| --- | --- | --- | --- | --- | --- | --- | --- |
| -- | -- | -- | -- | -- | -- | -- | -- |

---

72
arthur fromme
(Cincinnati Reds)

NM/Mint
NM
EXMT
EX
VGEX
VG
Good
Fair/Poor
--
--
--
--
--
1 in stock
$55.00/each
--
--

---

74
h.l. gaspar
(Cincinnati Reds)

---

81
Clark Griffith
(Cincinnati Reds)

NM/Mint
NM
EXMT
EX
VGEX
VG
Good
Fair/Poor
--
--
--
--
--
1 in stock
$150.00/each
--
--

---

90
r. hoblitzell
(Cincinnati Reds)

| | | | | | | | |
| --- | --- | --- | --- | --- | --- | --- | --- |
| -- | -- | -- | -- | -- | -- | -- | -- |

---

90-b
r. hoblitzell cin on 2nd line
(Cincinnati Reds)

| | | | | | | | |
| --- | --- | --- | --- | --- | --- | --- | --- |
| -- | -- | -- | -- | -- | -- | -- | -- |

---

90-d
r. hoblitzell no cin / 2Ls
(Cincinnati Reds)

| | | | | | | | |
| --- | --- | --- | --- | --- | --- | --- | --- |
| -- | -- | -- | -- | -- | -- | -- | -- |

---

90c
r. hoblitzell (hoblitzel no cin)
(Cincinnati Reds)

| | | | | | | | |
| --- | --- | --- | --- | --- | --- | --- | --- |
| -- | -- | -- | -- | -- | -- | -- | -- |

---

133
m.a. Mclean
(Cincinnati Reds)

| | | | | | | | |
| --- | --- | --- | --- | --- | --- | --- | --- |
| -- | -- | -- | -- | -- | -- | -- | -- |

---

139
m.f. mitchell
(Cincinnati Reds)

| | | | | | | | |
| --- | --- | --- | --- | --- | --- | --- | --- |
| -- | -- | -- | -- | -- | -- | -- | -- |

---

186
george f. suggs
(Cincinnati Reds)

| | | | | | | | |
| --- | --- | --- | --- | --- | --- | --- | --- |
| -- | -- | -- | -- | -- | -- | -- | -- |
---
1912 t207 Baseball tobacco
#
Description
Conditions

---

3
rafael almeida
(Cincinnati Reds)

| | | | | | | | |
| --- | --- | --- | --- | --- | --- | --- | --- |
| -- | -- | -- | -- | -- | -- | -- | -- |

---

3-a
rafael almeida (anonymous back)
(Cincinnati Reds)

| | | | | | | | |
| --- | --- | --- | --- | --- | --- | --- | --- |
| -- | -- | -- | -- | -- | -- | -- | -- |

---

12
robert bescher
(Cincinnati Reds)

NM/Mint
NM
EXMT
EX
VGEX
VG
Good
Fair/Poor
--
--
--
--
1 in stock
$85.50/each
--
--
--

---

30
tom clarke
(Cincinnati Reds)

| | | | | | | | |
| --- | --- | --- | --- | --- | --- | --- | --- |
| -- | -- | -- | -- | -- | -- | -- | -- |

---

109
armando marsans
(Cincinnati Reds)

| | | | | | | | |
| --- | --- | --- | --- | --- | --- | --- | --- |
| -- | -- | -- | -- | -- | -- | -- | -- |

---

159
henry severoid
(Cincinnati Reds)

| | | | | | | | |
| --- | --- | --- | --- | --- | --- | --- | --- |
| -- | -- | -- | -- | -- | -- | -- | -- |
---
1913 Fatima Baseball Teams
#
Description
Conditions

---

4
Cincinnati Nationals (tinker/m. brown)
(Cincinnati Reds)

| | | | | | | | |
| --- | --- | --- | --- | --- | --- | --- | --- |
| -- | -- | -- | -- | -- | -- | -- | -- |
---
1914 Cracker Jacks Baseball Regular
#
Description
Conditions

---

85
charles herzog
(Cincinnati Reds)

| | | | | | | | |
| --- | --- | --- | --- | --- | --- | --- | --- |
| -- | -- | -- | -- | -- | -- | -- | -- |

---

134
armando marsans
(Cincinnati Reds)

| | | | | | | | |
| --- | --- | --- | --- | --- | --- | --- | --- |
| -- | -- | -- | -- | -- | -- | -- | -- |
---
1914 Kotton T216 Baseball Regular
#
Description
Conditions

---

25
red dooin
(Cincinnati Reds)

| | | | | | | | |
| --- | --- | --- | --- | --- | --- | --- | --- |
| -- | -- | -- | -- | -- | -- | -- | -- |
---
1915 Cracker Jacks Baseball Regular
#
Description
Conditions

---

97
j c benton
(Cincinnati Reds)

| | | | | | | | |
| --- | --- | --- | --- | --- | --- | --- | --- |
| -- | -- | -- | -- | -- | -- | -- | -- |

---

159
henry groh
(Cincinnati Reds)

| | | | | | | | |
| --- | --- | --- | --- | --- | --- | --- | --- |
| -- | -- | -- | -- | -- | -- | -- | -- |
---
1916 Famous and Barr Clothiers Baseball Regular
#
Description
Conditions

---

32
tom clarke
(Cincinnati Reds)

| | | | | | | | |
| --- | --- | --- | --- | --- | --- | --- | --- |
| -- | -- | -- | -- | -- | -- | -- | -- |
---
1916 M101-4 Blank Back Baseball Regular
#
Description
Conditions

---

124
Fred Mollwitz
(Cincinnati Reds)

| | | | | | | | |
| --- | --- | --- | --- | --- | --- | --- | --- |
| -- | -- | -- | -- | -- | -- | -- | -- |
---
1921 Exhibits Baseball Regular
#
Description
Conditions

---

41
a earl neale
(Cincinnati Reds)

| | | | | | | | |
| --- | --- | --- | --- | --- | --- | --- | --- |
| -- | -- | -- | -- | -- | -- | -- | -- |
---
1922 Exhibits Baseball Regular
#
Description
Conditions

---

7
sam bohne
(Cincinnati Reds)

| | | | | | | | |
| --- | --- | --- | --- | --- | --- | --- | --- |
| -- | -- | -- | -- | -- | -- | -- | -- |

---

12
jim caveney
(Cincinnati Reds)

| | | | | | | | |
| --- | --- | --- | --- | --- | --- | --- | --- |
| -- | -- | -- | -- | -- | -- | -- | -- |

---

18
pat duncan
(Cincinnati Reds)

| | | | | | | | |
| --- | --- | --- | --- | --- | --- | --- | --- |
| -- | -- | -- | -- | -- | -- | -- | -- |

---

54
Eppa Rixey
(Cincinnati Reds)

| | | | | | | | |
| --- | --- | --- | --- | --- | --- | --- | --- |
| -- | -- | -- | -- | -- | -- | -- | -- |
---
1925 Exhibits Baseball Regular
#
Description
Conditions

---

13
raymond bressler
(Cincinnati Reds)

| | | | | | | | |
| --- | --- | --- | --- | --- | --- | --- | --- |
| -- | -- | -- | -- | -- | -- | -- | -- |

---

20
hugh critz
(Cincinnati Reds)

| | | | | | | | |
| --- | --- | --- | --- | --- | --- | --- | --- |
| -- | -- | -- | -- | -- | -- | -- | -- |

---

26
peter donohue
(Cincinnati Reds)

NM/Mint
NM
EXMT
EX
VGEX
VG
Good
Fair/Poor
--
--
--
--
--
--
--
1 in stock
$25.50/each

---

27
charles dressen
(Cincinnati Reds)

| | | | | | | | |
| --- | --- | --- | --- | --- | --- | --- | --- |
| -- | -- | -- | -- | -- | -- | -- | -- |

---

86
Eppa Rixey
(Cincinnati Reds)

NM/Mint
NM
EXMT
EX
VGEX
VG
Good
Fair/Poor
--
--
--
--
--
1 in stock
$75.00/each
--
--

---

88
ed (edd) roush
(Cincinnati Reds)

| | | | | | | | |
| --- | --- | --- | --- | --- | --- | --- | --- |
| -- | -- | -- | -- | -- | -- | -- | -- |

---

125
ivy wingo
(Cincinnati Reds)

NM/Mint
NM
EXMT
EX
VGEX
VG
Good
Fair/Poor
--
--
--
--
--
1 in stock
$45.00/each
--
--
---
1928 Exhibits Baseball Regular
#
Description
Conditions

---

11
hugh m. critz
(Cincinnati Reds)

| | | | | | | | |
| --- | --- | --- | --- | --- | --- | --- | --- |
| -- | -- | -- | -- | -- | -- | -- | -- |

---

34
adolph luque
(Cincinnati Reds)

NM/Mint
NM
EXMT
EX
VGEX
VG
Good
Fair/Poor
--
--
--
--
--
1 in stock
$31.25/each
--
--
---
1933 Tattoo Orbit Baseball Regular
#
Description
Conditions

---

27
Chick Hafey
(Cincinnati Reds)

| | | | | | | | |
| --- | --- | --- | --- | --- | --- | --- | --- |
| -- | -- | -- | -- | -- | -- | -- | -- |

---

41
Ernie Lombardi
(Cincinnati Reds)

| | | | | | | | |
| --- | --- | --- | --- | --- | --- | --- | --- |
| -- | -- | -- | -- | -- | -- | -- | -- |

---

42
Red Lucas
(Cincinnati Reds)

NM/Mint
NM
EXMT
EX
VGEX
VG
Good
Fair/Poor
--
--
--
--
1 in stock
$140.00/each
--
--
--
---
1933 Goudey Baseball Regular
#
Description
Conditions

---

40
taylor douthit
(Cincinnati Reds)

| | | | | | | | |
| --- | --- | --- | --- | --- | --- | --- | --- |
| -- | -- | -- | -- | -- | -- | -- | -- |

---

40-lg
taylor douthit (poor)
(Cincinnati Reds)

| | | | | | | | |
| --- | --- | --- | --- | --- | --- | --- | --- |
| -- | -- | -- | -- | -- | -- | -- | -- |

---

44
Jim Bottomley
(Cincinnati Reds)

---

45
larry benton
(Cincinnati Reds)

NM/Mint
NM
EXMT
EX
VGEX
VG
Good
Fair/Poor
--
--
--
--
--
1 in stock
$35.00/each
--
--

---

45-lg
larry benton (good)
(Cincinnati Reds)

| | | | | | | | |
| --- | --- | --- | --- | --- | --- | --- | --- |
| -- | -- | -- | -- | -- | -- | -- | -- |

---

66
george grantham
(Cincinnati Reds)

---

66-lg
george grantham (poor)
(Cincinnati Reds)

| | | | | | | | |
| --- | --- | --- | --- | --- | --- | --- | --- |
| -- | -- | -- | -- | -- | -- | -- | -- |

---

74
Eppa Rixey
(Cincinnati Reds)

| | | | | | | | |
| --- | --- | --- | --- | --- | --- | --- | --- |
| -- | -- | -- | -- | -- | -- | -- | -- |

---

80
clyde manion
(Cincinnati Reds)

NM/Mint
NM
EXMT
EX
VGEX
VG
Good
Fair/Poor
--
--
--
--
2 in stock
$64.00/each
--
--
--

---

80-lg
clyde manion (g/vg)
(Cincinnati Reds)

| | | | | | | | |
| --- | --- | --- | --- | --- | --- | --- | --- |
| -- | -- | -- | -- | -- | -- | -- | -- |

---

97
joe morrissey
(Cincinnati Reds)

NM/Mint
NM
EXMT
EX
VGEX
VG
Good
Fair/Poor
--
--
--
--
--
--
--
1 in stock
$19.20/each

---

137
fred red lucas
(Cincinnati Reds)

---

150
ray kolp
(Cincinnati Reds)

NM/Mint
NM
EXMT
EX
VGEX
VG
Good
Fair/Poor
--
--
--
--
--
--
--
1 in stock
$16.00/each

---

213
earl adams
(Cincinnati Reds)

| | | | | | | | |
| --- | --- | --- | --- | --- | --- | --- | --- |
| -- | -- | -- | -- | -- | -- | -- | -- |
---
1934 Batter up Baseball Die cuts
#
Description
Conditions

---

8
Jim Bottomly
(Cincinnati Reds)

| | | | | | | | |
| --- | --- | --- | --- | --- | --- | --- | --- |
| -- | -- | -- | -- | -- | -- | -- | -- |

---

16
Chick Hafey
(Cincinnati Reds)

---

44
adam comorosky
(Cincinnati Reds)

| | | | | | | | |
| --- | --- | --- | --- | --- | --- | --- | --- |
| -- | -- | -- | -- | -- | -- | -- | -- |

---

54
si johnson
(Cincinnati Reds)

| | | | | | | | |
| --- | --- | --- | --- | --- | --- | --- | --- |
| -- | -- | -- | -- | -- | -- | -- | -- |

---

70
tony piet
(Cincinnati Reds)

NM/Mint
NM
EXMT
EX
VGEX
VG
Good
Fair/Poor
--
--
--
--
1 in stock
$91.20/each
--
--
--

---

164
Gilly Campbell
(Cincinnati Reds)

NM/Mint
NM
EXMT
EX
VGEX
VG
Good
Fair/Poor
--
--
--
--
--
1 in stock
$112.50/each
--
--

---

190
Paul Derringer
(Cincinnati Reds)

NM/Mint
NM
EXMT
EX
VGEX
VG
Good
Fair/Poor
--
--
--
--
--
--
1 in stock
$100.00/each
--
---
1934 Goudey Baseball Regular
#
Description
Conditions

---

8
tony piet
(Cincinnati Reds)

NM/Mint
NM
EXMT
EX
VGEX
VG
Good
Fair/Poor
--
--
--
--
--
--
--
1 in stock
$10.00/each

---

34
Chick Hafey
(Cincinnati Reds)

---

35
Ernie Lombardi
(Cincinnati Reds)

---

35-lg
Ernie Lombardi (tack hole)
(Cincinnati Reds)

| | | | | | | | |
| --- | --- | --- | --- | --- | --- | --- | --- |
| -- | -- | -- | -- | -- | -- | -- | -- |

---

54
wesley schulmerich
(Cincinnati Reds)

---

56
mark koenig
(Cincinnati Reds)

| | | | | | | | |
| --- | --- | --- | --- | --- | --- | --- | --- |
| -- | -- | -- | -- | -- | -- | -- | -- |

---

84
Paul Derringer
(Cincinnati Reds)

| | | | | | | | |
| --- | --- | --- | --- | --- | --- | --- | --- |
| -- | -- | -- | -- | -- | -- | -- | -- |

---

85
adam comorosky
(Cincinnati Reds)

| | | | | | | | |
| --- | --- | --- | --- | --- | --- | --- | --- |
| -- | -- | -- | -- | -- | -- | -- | -- |

---

85-lg
adam comorosky
(Cincinnati Reds)

| | | | | | | | |
| --- | --- | --- | --- | --- | --- | --- | --- |
| -- | -- | -- | -- | -- | -- | -- | -- |
---
1934 Diamond Stars Baseball Regular
#
Description
Conditions

---

18
Chick Hafey
(Cincinnati Reds)

| | | | | | | | |
| --- | --- | --- | --- | --- | --- | --- | --- |
| -- | -- | -- | -- | -- | -- | -- | -- |

---

18a
Chick Hafey 1934 green back
(Cincinnati Reds)

| | | | | | | | |
| --- | --- | --- | --- | --- | --- | --- | --- |
| -- | -- | -- | -- | -- | -- | -- | -- |

---

18b
Chick Hafey 1935 green back
(Cincinnati Reds)

---

24
earl adams
(Cincinnati Reds)

| | | | | | | | |
| --- | --- | --- | --- | --- | --- | --- | --- |
| -- | -- | -- | -- | -- | -- | -- | -- |

---

24a
earl adams 1934 green back
(Cincinnati Reds)

---

24b
earl adams 1935 green back
(Cincinnati Reds)

| | | | | | | | |
| --- | --- | --- | --- | --- | --- | --- | --- |
| -- | -- | -- | -- | -- | -- | -- | -- |

---

36
Earnie Lombardi
(Cincinnati Reds)

| | | | | | | | |
| --- | --- | --- | --- | --- | --- | --- | --- |
| -- | -- | -- | -- | -- | -- | -- | -- |

---

36a
Earnie Lombardi
(Cincinnati Reds)

---

36b
Ernie Lombardi
(Cincinnati Reds)

| | | | | | | | |
| --- | --- | --- | --- | --- | --- | --- | --- |
| -- | -- | -- | -- | -- | -- | -- | -- |

---

46
Charles Lucas
(Cincinnati Reds)

---

46 sgc
Charles Lucas SGC50 (psa)
(Cincinnati Reds)

| | | | | | | | |
| --- | --- | --- | --- | --- | --- | --- | --- |
| -- | -- | -- | -- | -- | -- | -- | -- |

---

46a
Charles Lucas
(Cincinnati Reds)

| | | | | | | | |
| --- | --- | --- | --- | --- | --- | --- | --- |
| -- | -- | -- | -- | -- | -- | -- | -- |

---

59
Jim Bottomley
(Cincinnati Reds)

---

84
sam byrd (good)
(Cincinnati Reds)

| | | | | | | | |
| --- | --- | --- | --- | --- | --- | --- | --- |
| -- | -- | -- | -- | -- | -- | -- | -- |

---

84a
sam byrd 1935 green back
(Cincinnati Reds)

NM/Mint
NM
EXMT
EX
VGEX
VG
Good
Fair/Poor
--
--
--
--
--
--
1 in stock
$25.00/each
--

---

84a-lg
sam byrd 1935 green back
(Cincinnati Reds)

| | | | | | | | |
| --- | --- | --- | --- | --- | --- | --- | --- |
| -- | -- | -- | -- | -- | -- | -- | -- |

---

84b
sam byrd 1935 blue back
(Cincinnati Reds)

| | | | | | | | |
| --- | --- | --- | --- | --- | --- | --- | --- |
| -- | -- | -- | -- | -- | -- | -- | -- |

---

84c
sam byrd 1936 blue back
(Cincinnati Reds)

NM/Mint
NM
EXMT
EX
VGEX
VG
Good
Fair/Poor
--
--
--
2 in stock
$50.00/each
--
--
--
--

---

96
lew riggs
(Cincinnati Reds)

---

105
Ernie Lombardi
(Cincinnati Reds)

NM/Mint
NM
EXMT
EX
VGEX
VG
Good
Fair/Poor
--
--
--
2 in stock
$385.00/each
--
--
--
--

---

106
Red Lucas
(Cincinnati Reds)

NM/Mint
NM
EXMT
EX
VGEX
VG
Good
Fair/Poor
--
--
--
1 in stock
$275.00/each
--
--
--
--
---
1935 Goudey Baseball 4-in-1 (R321)
#
Description
Conditions

---

1
bottomley adams piet comorosky 1h
(Cincinnati Reds)

| | | | | | | | |
| --- | --- | --- | --- | --- | --- | --- | --- |
| -- | -- | -- | -- | -- | -- | -- | -- |

---

1-1h
bottomley adams piet comorosky
(Cincinnati Reds)

---

1-3f
bottomley adams piet comorosky
(Cincinnati Reds)

---

1-a
bottomley adams piet comorosky 3f (good)
(Cincinnati Reds)

| | | | | | | | |
| --- | --- | --- | --- | --- | --- | --- | --- |
| -- | -- | -- | -- | -- | -- | -- | -- |

---

20
martin ofarrell byrd macfayden 2f
(Cincinnati Reds)

| | | | | | | | |
| --- | --- | --- | --- | --- | --- | --- | --- |
| -- | -- | -- | -- | -- | -- | -- | -- |

---

20-2f
martin ofarrell byrd macfayden
(Cincinnati Reds)

| | | | | | | | |
| --- | --- | --- | --- | --- | --- | --- | --- |
| -- | -- | -- | -- | -- | -- | -- | -- |

---

20-4f
martin ofarrell byrd macfayden
(Cincinnati Reds)

NM/Mint
NM
EXMT
EX
VGEX
VG
Good
Fair/Poor
--
--
--
--
1 in stock
$47.50/each
--
--
--

---

20-7f
martin ofarrell byrd macfayden
(Cincinnati Reds)

| | | | | | | | |
| --- | --- | --- | --- | --- | --- | --- | --- |
| -- | -- | -- | -- | -- | -- | -- | -- |

---

21-8d
campbell goodman kampouris myers (meyers)
(Cincinnati Reds)

| | | | | | | | |
| --- | --- | --- | --- | --- | --- | --- | --- |
| -- | -- | -- | -- | -- | -- | -- | -- |

---

21-9D
campbell goodman kampouris myers (meyers)
(Cincinnati Reds)

| | | | | | | | |
| --- | --- | --- | --- | --- | --- | --- | --- |
| -- | -- | -- | -- | -- | -- | -- | -- |

---

21a
campbell goodman kampouris myers
(Cincinnati Reds)

| | | | | | | | |
| --- | --- | --- | --- | --- | --- | --- | --- |
| -- | -- | -- | -- | -- | -- | -- | -- |

---

21b
campbell goodman kampouris myers (meyers)8d
(Cincinnati Reds)

| | | | | | | | |
| --- | --- | --- | --- | --- | --- | --- | --- |
| -- | -- | -- | -- | -- | -- | -- | -- |
---
1936 Goudey Baseball Regular
#
Description
Conditions

---

10
Kiki Cuyler
(Cincinnati Reds)

NM/Mint
NM
EXMT
EX
VGEX
VG
Good
Fair/Poor
--
--
1 in stock
$172.50/each
--
--
--
--
--

---

11
Paul Derringer
(Cincinnati Reds)

NM/Mint
NM
EXMT
EX
VGEX
VG
Good
Fair/Poor
--
--
--
--
1 in stock
$36.00/each
--
--
--
---
1936 Goudey Baseball R314 wide pen type 1
#
Description
Conditions

---

12
sam byrd/portrait
(Cincinnati Reds)

NM/Mint
NM
EXMT
EX
VGEX
VG
Good
Fair/Poor
--
--
--
--
1 in stock
$22.80/each
--
--
--

---

27
paul derringer/portrait
(Cincinnati Reds)

---

36
tony freitas/portrait
(Cincinnati Reds)

NM/Mint
NM
EXMT
EX
VGEX
VG
Good
Fair/Poor
--
--
--
1 in stock
$30.00/each
--
--
--
--

---

62
alex kampouris/portrait
(Cincinnati Reds)

NM/Mint
NM
EXMT
EX
VGEX
VG
Good
Fair/Poor
--
--
--
--
2 in stock
$22.80/each
--
--
--

---

69
ernie lombardi/throwing
(Cincinnati Reds)

| | | | | | | | |
| --- | --- | --- | --- | --- | --- | --- | --- |
| -- | -- | -- | -- | -- | -- | -- | -- |

---

92
lew riggs/fielding
(Cincinnati Reds)

NM/Mint
NM
EXMT
EX
VGEX
VG
Good
Fair/Poor
--
--
--
--
2 in stock
$22.80/each
--
--
--
---
1937 Exhibits Baseball Regular
#
Description
Conditions

---

10
derringer, lombardi, riggs, weintraub
(Cincinnati Reds)

NM/Mint
NM
EXMT
EX
VGEX
VG
Good
Fair/Poor
--
--
--
--
--
1 in stock
$550.00/each
--
--
---
1938 Goudey Baseball Regular
#
Description
Conditions

---

270
Ernie Lombardi
(Cincinnati Reds)

NM/Mint
NM
EXMT
EX
VGEX
VG
Good
Fair/Poor
--
--
--
--
--
--
--
1 in stock
$91.00/each
---
1939 Goudey Baseball premium (R303-B)
#
Description
Conditions

---

10
ival goodman
(Cincinnati Reds)

| | | | | | | | |
| --- | --- | --- | --- | --- | --- | --- | --- |
| -- | -- | -- | -- | -- | -- | -- | -- |

---

18
Ernie Lombardi
(Cincinnati Reds)

| | | | | | | | |
| --- | --- | --- | --- | --- | --- | --- | --- |
| -- | -- | -- | -- | -- | -- | -- | -- |
---
1939 wheaties Baseball series 12
#
Description
Conditions

---

1
Ernie Lombardi
(Cincinnati Reds)

| | | | | | | | |
| --- | --- | --- | --- | --- | --- | --- | --- |
| -- | -- | -- | -- | -- | -- | -- | -- |
---
1939 Play Ball Baseball Regular
#
Description
Conditions

---

2
lee grissom
(Cincinnati Reds)

| | | | | | | | |
| --- | --- | --- | --- | --- | --- | --- | --- |
| -- | -- | -- | -- | -- | -- | -- | -- |

---

15
Paul Derringer
(Cincinnati Reds)

| | | | | | | | |
| --- | --- | --- | --- | --- | --- | --- | --- |
| -- | -- | -- | -- | -- | -- | -- | -- |

---

22
william walters
(Cincinnati Reds)

| | | | | | | | |
| --- | --- | --- | --- | --- | --- | --- | --- |
| -- | -- | -- | -- | -- | -- | -- | -- |

---

36
Frank McCormick
(Cincinnati Reds)

NM/Mint
NM
EXMT
EX
VGEX
VG
Good
Fair/Poor
--
--
--
--
2 in stock
$15.20/each
--
--
--

---

38
william myers
(Cincinnati Reds)

NM/Mint
NM
EXMT
EX
VGEX
VG
Good
Fair/Poor
--
--
1 in stock
$26.25/each
--
--
--
--
--

---

65
harry francis craft
(Cincinnati Reds)

NM/Mint
NM
EXMT
EX
VGEX
VG
Good
Fair/Poor
--
--
--
--
1 in stock
$15.20/each
--
--
--

---

67
edwin joost
(Cincinnati Reds)

| | | | | | | | |
| --- | --- | --- | --- | --- | --- | --- | --- |
| -- | -- | -- | -- | -- | -- | -- | -- |

---

75
stanley bordagaray
(Cincinnati Reds)

| | | | | | | | |
| --- | --- | --- | --- | --- | --- | --- | --- |
| -- | -- | -- | -- | -- | -- | -- | -- |

---

77
lew riggs
(Cincinnati Reds)

| | | | | | | | |
| --- | --- | --- | --- | --- | --- | --- | --- |
| -- | -- | -- | -- | -- | -- | -- | -- |

---

99
walter berger
(Cincinnati Reds)

---

119
willard mckee hershb
(Cincinnati Reds)

| | | | | | | | |
| --- | --- | --- | --- | --- | --- | --- | --- |
| -- | -- | -- | -- | -- | -- | -- | -- |

---

123
peaches davis
(Cincinnati Reds)

| | | | | | | | |
| --- | --- | --- | --- | --- | --- | --- | --- |
| -- | -- | -- | -- | -- | -- | -- | -- |

---

161
lonny frey
(Cincinnati Reds)

| | | | | | | | |
| --- | --- | --- | --- | --- | --- | --- | --- |
| -- | -- | -- | -- | -- | -- | -- | -- |
---
1939 Exhibits Baseball Regular
#
Description
Conditions

---

4
Charles
(Cincinnati Reds)

NM/Mint
NM
EXMT
EX
VGEX
VG
Good
Fair/Poor
--
--
--
--
--
2 in stock
$6.00/each
--
--

---

12
Paul Derringer
(Cincinnati Reds)

| | | | | | | | |
| --- | --- | --- | --- | --- | --- | --- | --- |
| -- | -- | -- | -- | -- | -- | -- | -- |

---

46
Ernie Lombardi - large projection
(Cincinnati Reds)

| | | | | | | | |
| --- | --- | --- | --- | --- | --- | --- | --- |
| -- | -- | -- | -- | -- | -- | -- | -- |

---

50
Frank McCormick - made in USA in left corner
(Cincinnati Reds)

NM/Mint
NM
EXMT
EX
VGEX
VG
Good
Fair/Poor
--
--
--
--
--
1 in stock
$12.00/each
--
--

---

51
Frank McCormick (usa in right corner)
(Cincinnati Reds)

---

79
bucky walters
(Cincinnati Reds)

| | | | | | | | |
| --- | --- | --- | --- | --- | --- | --- | --- |
| -- | -- | -- | -- | -- | -- | -- | -- |
---
1940 Cincinnati Reds Baseball Regular
#
Description
Conditions

---

1
morris arnovich
(Cincinnati Reds)

| | | | | | | | |
| --- | --- | --- | --- | --- | --- | --- | --- |
| -- | -- | -- | -- | -- | -- | -- | -- |

---

2
william bill baker
(Cincinnati Reds)

| | | | | | | | |
| --- | --- | --- | --- | --- | --- | --- | --- |
| -- | -- | -- | -- | -- | -- | -- | -- |

---

3
joseph beggs
(Cincinnati Reds)

| | | | | | | | |
| --- | --- | --- | --- | --- | --- | --- | --- |
| -- | -- | -- | -- | -- | -- | -- | -- |

---

4
Harry Craft
(Cincinnati Reds)

| | | | | | | | |
| --- | --- | --- | --- | --- | --- | --- | --- |
| -- | -- | -- | -- | -- | -- | -- | -- |

---

5
Paul Derringer
(Cincinnati Reds)

| | | | | | | | |
| --- | --- | --- | --- | --- | --- | --- | --- |
| -- | -- | -- | -- | -- | -- | -- | -- |

---

6
linus frey
(Cincinnati Reds)

NM/Mint
NM
EXMT
EX
VGEX
VG
Good
Fair/Poor
--
--
--
1 in stock
$20.00/each
--
--
--
--

---

7
ival goodman
(Cincinnati Reds)

| | | | | | | | |
| --- | --- | --- | --- | --- | --- | --- | --- |
| -- | -- | -- | -- | -- | -- | -- | -- |

---

8
harry hank gowdy
(Cincinnati Reds)

| | | | | | | | |
| --- | --- | --- | --- | --- | --- | --- | --- |
| -- | -- | -- | -- | -- | -- | -- | -- |

---

9
witt guise
(Cincinnati Reds)

| | | | | | | | |
| --- | --- | --- | --- | --- | --- | --- | --- |
| -- | -- | -- | -- | -- | -- | -- | -- |

---

10
harry (socko) hartman
(Cincinnati Reds)

| | | | | | | | |
| --- | --- | --- | --- | --- | --- | --- | --- |
| -- | -- | -- | -- | -- | -- | -- | -- |

---

11
willard hershberger
(Cincinnati Reds)

| | | | | | | | |
| --- | --- | --- | --- | --- | --- | --- | --- |
| -- | -- | -- | -- | -- | -- | -- | -- |

---

12
john hutchings
(Cincinnati Reds)

| | | | | | | | |
| --- | --- | --- | --- | --- | --- | --- | --- |
| -- | -- | -- | -- | -- | -- | -- | -- |

---

13
edwin joost
(Cincinnati Reds)

| | | | | | | | |
| --- | --- | --- | --- | --- | --- | --- | --- |
| -- | -- | -- | -- | -- | -- | -- | -- |

---

14
Ernie Lombardi
(Cincinnati Reds)

| | | | | | | | |
| --- | --- | --- | --- | --- | --- | --- | --- |
| -- | -- | -- | -- | -- | -- | -- | -- |

---

15
Frank McCormick
(Cincinnati Reds)

| | | | | | | | |
| --- | --- | --- | --- | --- | --- | --- | --- |
| -- | -- | -- | -- | -- | -- | -- | -- |

---

16
Myron McCormick
(Cincinnati Reds)

| | | | | | | | |
| --- | --- | --- | --- | --- | --- | --- | --- |
| -- | -- | -- | -- | -- | -- | -- | -- |

---

17
william boyd McKechnie
(Cincinnati Reds)

| | | | | | | | |
| --- | --- | --- | --- | --- | --- | --- | --- |
| -- | -- | -- | -- | -- | -- | -- | -- |

---

18
lloyd whitey moore
(Cincinnati Reds)

| | | | | | | | |
| --- | --- | --- | --- | --- | --- | --- | --- |
| -- | -- | -- | -- | -- | -- | -- | -- |

---

19
william bill myers
(Cincinnati Reds)

| | | | | | | | |
| --- | --- | --- | --- | --- | --- | --- | --- |
| -- | -- | -- | -- | -- | -- | -- | -- |

---

20
lewis riggs
(Cincinnati Reds)

| | | | | | | | |
| --- | --- | --- | --- | --- | --- | --- | --- |
| -- | -- | -- | -- | -- | -- | -- | -- |

---

21
elmer riddle
(Cincinnati Reds)

| | | | | | | | |
| --- | --- | --- | --- | --- | --- | --- | --- |
| -- | -- | -- | -- | -- | -- | -- | -- |

---

22
james a. ripple
(Cincinnati Reds)

| | | | | | | | |
| --- | --- | --- | --- | --- | --- | --- | --- |
| -- | -- | -- | -- | -- | -- | -- | -- |

---

23
milburn shoffner
(Cincinnati Reds)

| | | | | | | | |
| --- | --- | --- | --- | --- | --- | --- | --- |
| -- | -- | -- | -- | -- | -- | -- | -- |

---

24
eugene thompson
(Cincinnati Reds)

| | | | | | | | |
| --- | --- | --- | --- | --- | --- | --- | --- |
| -- | -- | -- | -- | -- | -- | -- | -- |

---

25
james turner
(Cincinnati Reds)

| | | | | | | | |
| --- | --- | --- | --- | --- | --- | --- | --- |
| -- | -- | -- | -- | -- | -- | -- | -- |

---

26
john vander meer
(Cincinnati Reds)

| | | | | | | | |
| --- | --- | --- | --- | --- | --- | --- | --- |
| -- | -- | -- | -- | -- | -- | -- | -- |

---

27
wm. bucky walters
(Cincinnati Reds)

| | | | | | | | |
| --- | --- | --- | --- | --- | --- | --- | --- |
| -- | -- | -- | -- | -- | -- | -- | -- |

---

28
william bill werber
(Cincinnati Reds)

| | | | | | | | |
| --- | --- | --- | --- | --- | --- | --- | --- |
| -- | -- | -- | -- | -- | -- | -- | -- |

---

29
james wilson
(Cincinnati Reds)

| | | | | | | | |
| --- | --- | --- | --- | --- | --- | --- | --- |
| -- | -- | -- | -- | -- | -- | -- | -- |

---

30
the cincinnati reds
(Cincinnati Reds)

| | | | | | | | |
| --- | --- | --- | --- | --- | --- | --- | --- |
| -- | -- | -- | -- | -- | -- | -- | -- |

---

31
the cincinnati reds world champs
(Cincinnati Reds)

| | | | | | | | |
| --- | --- | --- | --- | --- | --- | --- | --- |
| -- | -- | -- | -- | -- | -- | -- | -- |

---

32
tell the world about the cincinnati reds
(Cincinnati Reds)

| | | | | | | | |
| --- | --- | --- | --- | --- | --- | --- | --- |
| -- | -- | -- | -- | -- | -- | -- | -- |

---

33
tell the world about the reds champions
(Cincinnati Reds)

| | | | | | | | |
| --- | --- | --- | --- | --- | --- | --- | --- |
| -- | -- | -- | -- | -- | -- | -- | -- |

---

34
results 1940 world's series
(Cincinnati Reds)

| | | | | | | | |
| --- | --- | --- | --- | --- | --- | --- | --- |
| -- | -- | -- | -- | -- | -- | -- | -- |

---

35
debt of gratitude to wm. kosh co.
(Cincinnati Reds)

| | | | | | | | |
| --- | --- | --- | --- | --- | --- | --- | --- |
| -- | -- | -- | -- | -- | -- | -- | -- |
---
1940 Play Ball Baseball Regular
#
Description
Conditions

---

73
william henry walters
(Cincinnati Reds)

| | | | | | | | |
| --- | --- | --- | --- | --- | --- | --- | --- |
| -- | -- | -- | -- | -- | -- | -- | -- |

---

74
Paul Derringer
(Cincinnati Reds)

| | | | | | | | |
| --- | --- | --- | --- | --- | --- | --- | --- |
| -- | -- | -- | -- | -- | -- | -- | -- |

---

75
Frank McCormick
(Cincinnati Reds)

| | | | | | | | |
| --- | --- | --- | --- | --- | --- | --- | --- |
| -- | -- | -- | -- | -- | -- | -- | -- |

---

76
linus reinhard frey
(Cincinnati Reds)

NM/Mint
NM
EXMT
EX
VGEX
VG
Good
Fair/Poor
--
--
--
--
1 in stock
$16.00/each
--
--
--

---

77
bill hershberger
(Cincinnati Reds)

NM/Mint
NM
EXMT
EX
VGEX
VG
Good
Fair/Poor
--
--
--
--
1 in stock
$16.00/each
--
--
--

---

78
lew riggs
(Cincinnati Reds)

| | | | | | | | |
| --- | --- | --- | --- | --- | --- | --- | --- |
| -- | -- | -- | -- | -- | -- | -- | -- |

---

79
Harry Craft
(Cincinnati Reds)

NM/Mint
NM
EXMT
EX
VGEX
VG
Good
Fair/Poor
--
--
--
1 in stock
$20.00/each
--
--
--
--

---

80
william myers
(Cincinnati Reds)

| | | | | | | | |
| --- | --- | --- | --- | --- | --- | --- | --- |
| -- | -- | -- | -- | -- | -- | -- | -- |

---

81
walter berger
(Cincinnati Reds)

| | | | | | | | |
| --- | --- | --- | --- | --- | --- | --- | --- |
| -- | -- | -- | -- | -- | -- | -- | -- |

---

82
harry gowdy
(Cincinnati Reds)

| | | | | | | | |
| --- | --- | --- | --- | --- | --- | --- | --- |
| -- | -- | -- | -- | -- | -- | -- | -- |

---

150
lloyd moore
(Cincinnati Reds)

---

150-psa
lloyd moore (psa)
(Cincinnati Reds)

NM/Mint
NM
EXMT
EX
VGEX
VG
Good
Fair/Poor
--
--
1 in stock
$37.50/each
--
--
--
--
--

---

151
edwin joost
(Cincinnati Reds)

NM/Mint
NM
EXMT
EX
VGEX
VG
Good
Fair/Poor
--
--
--
--
1 in stock
$16.00/each
--
--
--

---

152
jimmy wilson
(Cincinnati Reds)

| | | | | | | | |
| --- | --- | --- | --- | --- | --- | --- | --- |
| -- | -- | -- | -- | -- | -- | -- | -- |

---

208
lee gamble
(Cincinnati Reds)

| | | | | | | | |
| --- | --- | --- | --- | --- | --- | --- | --- |
| -- | -- | -- | -- | -- | -- | -- | -- |
---
1941 Double Play Baseball Regular
#
Description
Conditions

---

3
5 linus frey 6 john vander meer
(Cincinnati Reds)

| | | | | | | | |
| --- | --- | --- | --- | --- | --- | --- | --- |
| -- | -- | -- | -- | -- | -- | -- | -- |

---

4
7 paul derringer 8 bucky walters
(Cincinnati Reds)

| | | | | | | | |
| --- | --- | --- | --- | --- | --- | --- | --- |
| -- | -- | -- | -- | -- | -- | -- | -- |

---

5
9 frank mccormick 10 bill werber
(Cincinnati Reds)

---

6
11 jimmy ripple 12 ernie lombardi
(Cincinnati Reds)

| | | | | | | | |
| --- | --- | --- | --- | --- | --- | --- | --- |
| -- | -- | -- | -- | -- | -- | -- | -- |

---

48
95 jimmy ripple 96 bucky walters i/a
(Cincinnati Reds)

| | | | | | | | |
| --- | --- | --- | --- | --- | --- | --- | --- |
| -- | -- | -- | -- | -- | -- | -- | -- |

---

58
115 ival goodman 116 myron mccormick
(Cincinnati Reds)

NM/Mint
NM
EXMT
EX
VGEX
VG
Good
Fair/Poor
--
--
1 in stock
$90.00/each
--
--
--
--
--

---

59
117 eddie joost 118 ernest koy
(Cincinnati Reds)

NM/Mint
NM
EXMT
EX
VGEX
VG
Good
Fair/Poor
--
--
--
2 in stock
$65.00/each
--
--
--
--
---
1941 Play Ball Baseball Regular
#
Description
Conditions

---

3
william walters
(Cincinnati Reds)

| | | | | | | | |
| --- | --- | --- | --- | --- | --- | --- | --- |
| -- | -- | -- | -- | -- | -- | -- | -- |

---

4
Paul Derringer
(Cincinnati Reds)

NM/Mint
NM
EXMT
EX
VGEX
VG
Good
Fair/Poor
--
--
--
--
--
1 in stock
$24.00/each
--
--

---

5
buck mccormick
(Cincinnati Reds)

| | | | | | | | |
| --- | --- | --- | --- | --- | --- | --- | --- |
| -- | -- | -- | -- | -- | -- | -- | -- |

---

56
john van der meer
(Cincinnati Reds)

| | | | | | | | |
| --- | --- | --- | --- | --- | --- | --- | --- |
| -- | -- | -- | -- | -- | -- | -- | -- |
---
1941 Goudey Baseball Regular
#
Description
Conditions

---

7
wayne ambler
(Cincinnati Reds)

| | | | | | | | |
| --- | --- | --- | --- | --- | --- | --- | --- |
| -- | -- | -- | -- | -- | -- | -- | -- |

---

7-r
wayne ambler (red)
(Cincinnati Reds)

| | | | | | | | |
| --- | --- | --- | --- | --- | --- | --- | --- |
| -- | -- | -- | -- | -- | -- | -- | -- |
---
1943 M.P. & Co. Baseball Regular
#
Description
Conditions

---

23
johnny van der meer
(Cincinnati Reds)

| | | | | | | | |
| --- | --- | --- | --- | --- | --- | --- | --- |
| -- | -- | -- | -- | -- | -- | -- | -- |
---
1946 W603 Sports Exchange Baseball Regular
#
Description
Conditions

---

67
Ray Mueller 6- Set 1b
(Cincinnati Reds)

NM/Mint
NM
EXMT
EX
VGEX
VG
Good
Fair/Poor
--
--
--
1 in stock
$22.50/each
--
--
--
--
---
1947 Exhibits Baseball Regular
#
Description
Conditions

---

15
ed bailey (with cap)
(Cincinnati Reds)

NM/Mint
NM
EXMT
EX
VGEX
VG
Good
Fair/Poor
--
--
--
2 in stock
$5.00/each
--
--
--
--

---

16
ed bailey (no cap)
(Cincinnati Reds)

---

28
Joe Beggs
(Cincinnati Reds)

| | | | | | | | |
| --- | --- | --- | --- | --- | --- | --- | --- |
| -- | -- | -- | -- | -- | -- | -- | -- |

---

32
Ewell Blackwell
(Cincinnati Reds)

NM/Mint
NM
EXMT
EX
VGEX
VG
Good
Fair/Poor
--
--
--
--
--
1 in stock
$3.60/each
--
--

---

64
gordy coleman
(Cincinnati Reds)

| | | | | | | | |
| --- | --- | --- | --- | --- | --- | --- | --- |
| -- | -- | -- | -- | -- | -- | -- | -- |

---

109
ted greengrass (jim)
(Cincinnati Reds)

| | | | | | | | |
| --- | --- | --- | --- | --- | --- | --- | --- |
| -- | -- | -- | -- | -- | -- | -- | -- |

---

117
Grady Hatton
(Cincinnati Reds)

| | | | | | | | |
| --- | --- | --- | --- | --- | --- | --- | --- |
| -- | -- | -- | -- | -- | -- | -- | -- |

---

135
joe jay
(Cincinnati Reds)

| | | | | | | | |
| --- | --- | --- | --- | --- | --- | --- | --- |
| -- | -- | -- | -- | -- | -- | -- | -- |

---

152
ted kluzewski batting
(Cincinnati Reds)

---

204
albert mele
(Cincinnati Reds)

| | | | | | | | |
| --- | --- | --- | --- | --- | --- | --- | --- |
| -- | -- | -- | -- | -- | -- | -- | -- |

---

230
Vada Pinson
(Cincinnati Reds)

| | | | | | | | |
| --- | --- | --- | --- | --- | --- | --- | --- |
| -- | -- | -- | -- | -- | -- | -- | -- |

---

244
Frankie Robinson
(Cincinnati Reds)

NM/Mint
NM
EXMT
EX
VGEX
VG
Good
Fair/Poor
--
--
--
1 in stock
$30.00/each
--
--
--
--

---

252
henry sauer
(Cincinnati Reds)

| | | | | | | | |
| --- | --- | --- | --- | --- | --- | --- | --- |
| -- | -- | -- | -- | -- | -- | -- | -- |

---

262
Andy Seminick
(Cincinnati Reds)

NM/Mint
NM
EXMT
EX
VGEX
VG
Good
Fair/Poor
--
--
--
1 in stock
$5.00/each
--
--
--
--

---

279
Ed Stanky (plain uniform)
(Cincinnati Reds)

NM/Mint
NM
EXMT
EX
VGEX
VG
Good
Fair/Poor
--
--
--
--
--
1 in stock
$4.50/each
--
--

---

286
Frank Thomas (photo Bob Skinner)
(Cincinnati Reds)

| | | | | | | | |
| --- | --- | --- | --- | --- | --- | --- | --- |
| -- | -- | -- | -- | -- | -- | -- | -- |

---

307
Herman Wehmeier
(Cincinnati Reds)

| | | | | | | | |
| --- | --- | --- | --- | --- | --- | --- | --- |
| -- | -- | -- | -- | -- | -- | -- | -- |
---
1948 Exhibits Baseball regular
#
Description
Conditions

---

22
Christy Mathewson
(Cincinnati Reds)

NM/Mint
NM
EXMT
EX
VGEX
VG
Good
Fair/Poor
--
--
--
--
--
1 in stock
$11.40/each
--
--
---
1948 Exhibits Baseball Baseball's Great Hall of Fame
#
Description
Conditions

---

22
Christy Mathewson
(Cincinnati Reds)

| | | | | | | | |
| --- | --- | --- | --- | --- | --- | --- | --- |
| -- | -- | -- | -- | -- | -- | -- | -- |
---
1948 Bowman Baseball Regular
#
Description
Conditions

---

2
Ewell Blackwell
(Cincinnati Reds)

---

39
Augie Galan
(Cincinnati Reds)

NM/Mint
NM
EXMT
EX
VGEX
VG
Good
Fair/Poor
--
--
--
2 in stock
$60.00/each
--
--
--
--

---

44
Johnny Wyrostek
(Cincinnati Reds)

NM/Mint
NM
EXMT
EX
VGEX
VG
Good
Fair/Poor
--
--
--
--
--
2 in stock
$36.00/each
--
--

---

45
Hank Sauer
(Cincinnati Reds)

---

46
Herman Wehmeier
(Cincinnati Reds)

NM/Mint
NM
EXMT
EX
VGEX
VG
Good
Fair/Poor
--
--
--
--
--
2 in stock
$36.00/each
--
--
---
1948 Leaf Baseball Regular
#
Description
Conditions

---

20
Hank Sauer
(Cincinnati Reds)

| | | | | | | | |
| --- | --- | --- | --- | --- | --- | --- | --- |
| -- | -- | -- | -- | -- | -- | -- | -- |

---

39
Ewell Blackwell
(Cincinnati Reds)

| | | | | | | | |
| --- | --- | --- | --- | --- | --- | --- | --- |
| -- | -- | -- | -- | -- | -- | -- | -- |

---

42
Kent Peterson
(Cincinnati Reds)

NM/Mint
NM
EXMT
EX
VGEX
VG
Good
Fair/Poor
--
--
--
1 in stock
$62.50/each
--
--
--
--

---

53
Johnny Vander Meer
(Cincinnati Reds)

| | | | | | | | |
| --- | --- | --- | --- | --- | --- | --- | --- |
| -- | -- | -- | -- | -- | -- | -- | -- |

---

54
Bobby Adams
(Cincinnati Reds)

| | | | | | | | |
| --- | --- | --- | --- | --- | --- | --- | --- |
| -- | -- | -- | -- | -- | -- | -- | -- |
---
1949 Bowman Baseball Regular
#
Description
Conditions

---

5
Hank Sauer
(Cincinnati Reds)

NM/Mint
NM
EXMT
EX
VGEX
VG
Good
Fair/Poor
--
--
--
--
--
1 in stock
$10.20/each
--
--

---

21
Frank Baumholtz
(Cincinnati Reds)

| | | | | | | | |
| --- | --- | --- | --- | --- | --- | --- | --- |
| -- | -- | -- | -- | -- | -- | -- | -- |

---

37
John Wyrostek
(Cincinnati Reds)

---

51
Herman Wehmeier
(Cincinnati Reds)

NM/Mint
NM
EXMT
EX
VGEX
VG
Good
Fair/Poor
--
--
--
1 in stock
$12.00/each
--
--
--
--

---

62
Grady Hatton
(Cincinnati Reds)

---

81
Virgil Stallcup
(Cincinnati Reds)

NM/Mint
NM
EXMT
EX
VGEX
VG
Good
Fair/Poor
--
--
--
--
1 in stock
$11.20/each
--
--
--

---

97
Danny Litwhiler
(Cincinnati Reds)

NM/Mint
NM
EXMT
EX
VGEX
VG
Good
Fair/Poor
--
--
--
--
--
1 in stock
$8.40/each
--
--

---

113
Ray Lamanno
(Cincinnati Reds)

NM/Mint
NM
EXMT
EX
VGEX
VG
Good
Fair/Poor
--
--
--
--
--
1 in stock
$7.20/each
--
--

---

128
Johnny Vander Meer
(Cincinnati Reds)

| | | | | | | | |
| --- | --- | --- | --- | --- | --- | --- | --- |
| -- | -- | -- | -- | -- | -- | -- | -- |

---

160
Jim Blackburn
(Cincinnati Reds)

NM/Mint
NM
EXMT
EX
VGEX
VG
Good
Fair/Poor
--
--
--
1 in stock
$30.00/each
--
--
--
--

---

176
Ken Raffensberger
(Cincinnati Reds)

| | | | | | | | |
| --- | --- | --- | --- | --- | --- | --- | --- |
| -- | -- | -- | -- | -- | -- | -- | -- |

---

192
Harry Gumbert
(Cincinnati Reds)

| | | | | | | | |
| --- | --- | --- | --- | --- | --- | --- | --- |
| -- | -- | -- | -- | -- | -- | -- | -- |
---
1950 Bowman Baseball Regular
#
Description
Conditions

---

26
Grady Hatton
(Cincinnati Reds)

---

27
Herman Wehmeier
(Cincinnati Reds)

NM/Mint
NM
EXMT
EX
VGEX
VG
Good
Fair/Poor
--
--
--
2 in stock
$30.00/each
--
--
--
--

---

62
Ted Kluszewski
(Cincinnati Reds)

NM/Mint
NM
EXMT
EX
VGEX
VG
Good
Fair/Poor
--
--
--
--
--
--
1 in stock
$39.60/each
--

---

63
Ewell Blackwell
(Cincinnati Reds)

---

80
Howard Fox
(Cincinnati Reds)

---

81
Ron Northey
(Cincinnati Reds)

---

116
Red Stallcup
(Cincinnati Reds)

NM/Mint
NM
EXMT
EX
VGEX
VG
Good
Fair/Poor
--
--
--
2 in stock
$12.00/each
--
--
--
--

---

168
Bob Scheffing
(Cincinnati Reds)

NM/Mint
NM
EXMT
EX
VGEX
VG
Good
Fair/Poor
--
--
1 in stock
$19.50/each
--
--
--
--
--

---

172
Harry Lowrey
(Cincinnati Reds)

NM/Mint
NM
EXMT
EX
VGEX
VG
Good
Fair/Poor
--
--
--
1 in stock
$13.00/each
--
--
--
--

---

173
Lloyd Merriman
(Cincinnati Reds)

---

197
Johnny Wyrostek
(Cincinnati Reds)

NM/Mint
NM
EXMT
EX
VGEX
VG
Good
Fair/Poor
--
--
--
1 in stock
$13.00/each
--
--
--
--

---

198
Danny Litwhiler
(Cincinnati Reds)

NM/Mint
NM
EXMT
EX
VGEX
VG
Good
Fair/Poor
--
--
--
1 in stock
$13.00/each
--
--
--
--
---
1951 Topps Baseball Blue Backs
#
Description
Conditions

---

44
Johnny Wyrostek
(Cincinnati Reds)

| | | | | | | | |
| --- | --- | --- | --- | --- | --- | --- | --- |
| -- | -- | -- | -- | -- | -- | -- | -- |

---

47
Herman Wehmeier
(Cincinnati Reds)

| | | | | | | | |
| --- | --- | --- | --- | --- | --- | --- | --- |
| -- | -- | -- | -- | -- | -- | -- | -- |
---
1951 Bowman Baseball Regular
#
Description
Conditions

---

24
Ewell Blackwell
(Cincinnati Reds)

NM/Mint
NM
EXMT
EX
VGEX
VG
Good
Fair/Poor
--
--
--
1 in stock
$20.00/each
--
--
--
--

---

47
Grady Hatton
(Cincinnati Reds)

---

48
Ken Raffensberger
(Cincinnati Reds)

---

72
Lloyd Merriman
(Cincinnati Reds)

---

107
Johnny Wyrostek
(Cincinnati Reds)

---

108
Virgil Stallcup
(Cincinnati Reds)

---

143
Ted Kluszewski
(Cincinnati Reds)

---

144
Herman Wehmeier
(Cincinnati Reds)

---

179
Danny Litwhiler
(Cincinnati Reds)

NM/Mint
NM
EXMT
EX
VGEX
VG
Good
Fair/Poor
--
--
--
--
3 in stock
$9.50/each
--
--
--

---

180
Howie Fox
(Cincinnati Reds)

---

215
Kent Peterson
(Cincinnati Reds)

---

216
Connie Ryan
(Cincinnati Reds)

---

251
Willard Ramsdell
(Cincinnati Reds)

NM/Mint
NM
EXMT
EX
VGEX
VG
Good
Fair/Poor
--
--
--
3 in stock
$12.50/each
--
--
--
--

---

252
Homer Howell
(Cincinnati Reds)

---

286
Bob Usher
(Cincinnati Reds)

---

287
Jim Blackburn
(Cincinnati Reds)

---

288
Bobby Adams
(Cincinnati Reds)

---

322
Luke Sewell
(Cincinnati Reds)

---

323
Joe Adcock
(Cincinnati Reds)

---

324
Johnny Pramesa
(Cincinnati Reds)
---
1951 Topps Baseball Red Backs
#
Description
Conditions

---

34
Grady Hatton
(Cincinnati Reds)

| | | | | | | | |
| --- | --- | --- | --- | --- | --- | --- | --- |
| -- | -- | -- | -- | -- | -- | -- | -- |

---

39
Ted Kluszewski
(Cincinnati Reds)

| | | | | | | | |
| --- | --- | --- | --- | --- | --- | --- | --- |
| -- | -- | -- | -- | -- | -- | -- | -- |
---
1952 Bowman Baseball Regular
#
Description
Conditions

---

6
Red Stallcup
(Cincinnati Reds)

| | | | | | | | |
| --- | --- | --- | --- | --- | --- | --- | --- |
| -- | -- | -- | -- | -- | -- | -- | -- |

---

42
Johnny Wyrostek
(Cincinnati Reds)

| | | | | | | | |
| --- | --- | --- | --- | --- | --- | --- | --- |
| -- | -- | -- | -- | -- | -- | -- | -- |

---

42-lg
Johnny Wyrostek (fair)
(Cincinnati Reds)

| | | | | | | | |
| --- | --- | --- | --- | --- | --- | --- | --- |
| -- | -- | -- | -- | -- | -- | -- | -- |

---

55
Ken Raffensberger
(Cincinnati Reds)

NM/Mint
NM
EXMT
EX
VGEX
VG
Good
Fair/Poor
--
--
--
--
--
--
2 in stock
$4.80/each
--

---

69
Joe Adcock
(Cincinnati Reds)

NM/Mint
NM
EXMT
EX
VGEX
VG
Good
Fair/Poor
--
--
--
1 in stock
$12.00/each
--
--
--
--

---

78
Lloyd Merriman
(Cincinnati Reds)

---

94
Luke Sewell
(Cincinnati Reds)

---

114
Frank Hiller
(Cincinnati Reds)

---

127
Dick Sisler
(Cincinnati Reds)

NM/Mint
NM
EXMT
EX
VGEX
VG
Good
Fair/Poor
--
--
1 in stock
$20.40/each
--
--
--
--
--

---

141
Hank Edwards
(Cincinnati Reds)

---

150
Herman Wehmeier
(Cincinnati Reds)

NM/Mint
NM
EXMT
EX
VGEX
VG
Good
Fair/Poor
--
--
--
--
1 in stock
$11.40/each
--
--
--

---

166
Bobby Adams
(Cincinnati Reds)

NM/Mint
NM
EXMT
EX
VGEX
VG
Good
Fair/Poor
--
--
2 in stock
$18.00/each
--
--
--
--
--

---

186
Frank Smith
(Cincinnati Reds)

---

202
Harry Perkowski
(Cincinnati Reds)

---

222
Homer Howell
(Cincinnati Reds)

NM/Mint
NM
EXMT
EX
VGEX
VG
Good
Fair/Poor
--
--
--
--
1 in stock
$22.80/each
--
--
--

---

238
Roy McMillan
(Cincinnati Reds)
---
1952 Topps Baseball Regular
#
Description
Conditions

---

6
Grady Hatton
(Cincinnati Reds)

NM/Mint
NM
EXMT
EX
VGEX
VG
Good
Fair/Poor
--
--
--
--
--
--
1 in stock
$12.00/each
--

---

13
Johnny Wyrostek
(Cincinnati Reds)

NM/Mint
NM
EXMT
EX
VGEX
VG
Good
Fair/Poor
--
--
1 in stock
$45.00/each
--
--
--
--
--

---

29
Ted Kluszewski
(Cincinnati Reds)

NM/Mint
NM
EXMT
EX
VGEX
VG
Good
Fair/Poor
--
--
--
1 in stock
$112.50/each
--
--
--
--

---

69
Virgil Stallcup
(Cincinnati Reds)

---

80
Herman Wehmeier
(Cincinnati Reds)

| | | | | | | | |
| --- | --- | --- | --- | --- | --- | --- | --- |
| -- | -- | -- | -- | -- | -- | -- | -- |

---

113
Dick Sisler
(Cincinnati Reds)

| | | | | | | | |
| --- | --- | --- | --- | --- | --- | --- | --- |
| -- | -- | -- | -- | -- | -- | -- | -- |

---

113-psa
Dick Sisler psa
(Cincinnati Reds)

| | | | | | | | |
| --- | --- | --- | --- | --- | --- | --- | --- |
| -- | -- | -- | -- | -- | -- | -- | -- |

---

118
Ken Raffensberger
(Cincinnati Reds)

---

135
Dixie Howell
(Cincinnati Reds)

NM/Mint
NM
EXMT
EX
VGEX
VG
Good
Fair/Poor
--
--
--
--
--
1 in stock
$12.00/each
--
--

---

137
Roy McMillan
(Cincinnati Reds)

---

137-psa
Roy McMillan psa
(Cincinnati Reds)

| | | | | | | | |
| --- | --- | --- | --- | --- | --- | --- | --- |
| -- | -- | -- | -- | -- | -- | -- | -- |

---

142
Harry Perkowski
(Cincinnati Reds)

NM/Mint
NM
EXMT
EX
VGEX
VG
Good
Fair/Poor
--
--
--
--
--
1 in stock
$12.00/each
--
--

---

144
Ed Blake
(Cincinnati Reds)

NM/Mint
NM
EXMT
EX
VGEX
VG
Good
Fair/Poor
--
--
--
3 in stock
$20.00/each
--
--
--
--

---

144-psa
Ed Blake psa
(Cincinnati Reds)

| | | | | | | | |
| --- | --- | --- | --- | --- | --- | --- | --- |
| -- | -- | -- | -- | -- | -- | -- | -- |

---

151
Wally Post
(Cincinnati Reds)

NM/Mint
NM
EXMT
EX
VGEX
VG
Good
Fair/Poor
--
--
--
--
--
--
--
1 in stock
$8.40/each

---

156
Frank Hiller
(Cincinnati Reds)

---

161
Bud Byerly
(Cincinnati Reds)

NM/Mint
NM
EXMT
EX
VGEX
VG
Good
Fair/Poor
--
--
--
--
--
1 in stock
$12.00/each
--
--

---

171
Ed Erautt
(Cincinnati Reds)

| | | | | | | | |
| --- | --- | --- | --- | --- | --- | --- | --- |
| -- | -- | -- | -- | -- | -- | -- | -- |

---

176
Hank Edwards
(Cincinnati Reds)

NM/Mint
NM
EXMT
EX
VGEX
VG
Good
Fair/Poor
--
--
--
--
--
--
1 in stock
$8.00/each
--

---

179
Frank Smith
(Cincinnati Reds)

| | | | | | | | |
| --- | --- | --- | --- | --- | --- | --- | --- |
| -- | -- | -- | -- | -- | -- | -- | -- |

---

249
Bobby Adams
(Cincinnati Reds)

NM/Mint
NM
EXMT
EX
VGEX
VG
Good
Fair/Poor
--
--
--
--
1 in stock
$15.20/each
--
--
--

---

297
Andy Seminick
(Cincinnati Reds)

| | | | | | | | |
| --- | --- | --- | --- | --- | --- | --- | --- |
| -- | -- | -- | -- | -- | -- | -- | -- |

---

323
Bubba Church
(Cincinnati Reds)

---

323-psa
Bubba Church (psa)
(Cincinnati Reds)

| | | | | | | | |
| --- | --- | --- | --- | --- | --- | --- | --- |
| -- | -- | -- | -- | -- | -- | -- | -- |

---

328
Bob Borkowski
(Cincinnati Reds)

---

328-psa
Bob Borkowski (psa)
(Cincinnati Reds)

| | | | | | | | |
| --- | --- | --- | --- | --- | --- | --- | --- |
| -- | -- | -- | -- | -- | -- | -- | -- |

---

344
Ewell Blackwell
(Cincinnati Reds)

---

347
Joe Adcock
(Cincinnati Reds)

NM/Mint
NM
EXMT
EX
VGEX
VG
Good
Fair/Poor
--
--
2 in stock
$400.00/each
--
--
--
--
--

---

350
Cal Abrams
(Cincinnati Reds)

---

350-psa
Cal Abrams (psa)
(Cincinnati Reds)

| | | | | | | | |
| --- | --- | --- | --- | --- | --- | --- | --- |
| -- | -- | -- | -- | -- | -- | -- | -- |

---

379
Joe Rossi
(Cincinnati Reds)

---

379-psa
Joe Rossi (psa)
(Cincinnati Reds)

| | | | | | | | |
| --- | --- | --- | --- | --- | --- | --- | --- |
| -- | -- | -- | -- | -- | -- | -- | -- |

---

391
Ben Chapman
(Cincinnati Reds)

---

391-psa
Ben Chapman (psa)
(Cincinnati Reds)

| | | | | | | | |
| --- | --- | --- | --- | --- | --- | --- | --- |
| -- | -- | -- | -- | -- | -- | -- | -- |

---

405
Eddie Pellagrini
(Cincinnati Reds)

NM/Mint
NM
EXMT
EX
VGEX
VG
Good
Fair/Poor
--
--
1 in stock
$375.00/each
--
--
--
--
--

---

405-psa
Eddie Pellagrini (psa)
(Cincinnati Reds)

| | | | | | | | |
| --- | --- | --- | --- | --- | --- | --- | --- |
| -- | -- | -- | -- | -- | -- | -- | -- |

---

406
Joe Nuxhall
(Cincinnati Reds)

NM/Mint
NM
EXMT
EX
VGEX
VG
Good
Fair/Poor
--
--
1 in stock
$600.00/each
--
--
--
--
--
---
1953 Bowman Baseball Regular
#
Description
Conditions

---

23
Herman Wehmeier
(Cincinnati Reds)

---

26
Roy McMillan
(Cincinnati Reds)

---

58
Willard Marshall
(Cincinnati Reds)

---

62
Ted Kluszewski
(Cincinnati Reds)

NM/Mint
NM
EXMT
EX
VGEX
VG
Good
Fair/Poor
--
--
--
--
--
1 in stock
$27.50/each
--
--

---

87
Harry Perkowski
(Cincinnati Reds)

---

90
Joe Nuxhall
(Cincinnati Reds)

---

106
Ken Raffensberger
(Cincinnati Reds)

---

108
Bobby Adams
(Cincinnati Reds)

NM/Mint
NM
EXMT
EX
VGEX
VG
Good
Fair/Poor
--
--
--
--
--
--
1 in stock
$9.00/each
--

---

138
Bubba Church
(Cincinnati Reds)
---
1953 Red Man Tobacco Baseball Regular
#
Description
Conditions

---

2N
Bobby Adams
(Cincinnati Reds)

NM/Mint
NM
EXMT
EX
VGEX
VG
Good
Fair/Poor
--
--
--
1 in stock
$30.00/each
--
--
--
--

---

6N
Ted Kluszewski
(Cincinnati Reds)

NM/Mint
NM
EXMT
EX
VGEX
VG
Good
Fair/Poor
--
--
--
1 in stock
$60.00/each
--
--
--
--
---
1953 Topps Baseball Regular
#
Description
Conditions

---

7
Bob Borkowski
(Cincinnati Reds)

---

12
Howie Judson
(Cincinnati Reds)

---

28
Eddie Pellagrini
(Cincinnati Reds)

---

45
Grady Hatton
(Cincinnati Reds)

---

47
Bubba Church
(Cincinnati Reds)

NM/Mint
NM
EXMT
EX
VGEX
VG
Good
Fair/Poor
--
--
--
--
--
3 in stock
$7.50/each
--
--

---

95
Willard Marshall
(Cincinnati Reds)

---

105
Joe Nuxhall
(Cincinnati Reds)

---

110
Herman Wehmeier
(Cincinnati Reds)

---

110-psa
Herman Wehmeier psa
(Cincinnati Reds)

| | | | | | | | |
| --- | --- | --- | --- | --- | --- | --- | --- |
| -- | -- | -- | -- | -- | -- | -- | -- |

---

116
Frank Smith
(Cincinnati Reds)

---

118
Gus Bell
(Cincinnati Reds)

NM/Mint
NM
EXMT
EX
VGEX
VG
Good
Fair/Poor
--
--
--
--
2 in stock
$10.00/each
--
--
--

---

152
Bob Adams
(Cincinnati Reds)

---

153
Andy Seminick
(Cincinnati Reds)

---

162
Ted Kluszewski
(Cincinnati Reds)

NM/Mint
NM
EXMT
EX
VGEX
VG
Good
Fair/Poor
--
--
--
--
--
1 in stock
$27.00/each
--
--

---

206
Ed Bailey
(Cincinnati Reds)

---

209
Jim Greengrass
(Cincinnati Reds)

---

226
Ed Erauttt
(Cincinnati Reds)

NM/Mint
NM
EXMT
EX
VGEX
VG
Good
Fair/Poor
--
--
--
--
1 in stock
$40.00/each
--
--
--

---

236
Harry Perkowski
(Cincinnati Reds)

NM/Mint
NM
EXMT
EX
VGEX
VG
Good
Fair/Poor
--
--
--
--
2 in stock
$24.00/each
--
--
--

---

237
Clarence Podbielan
(Cincinnati Reds)

---

252
Henry Foiles
(Cincinnati Reds)

---

259
Roy McMillan
(Cincinnati Reds)

---

276
Ken Raffensberger
(Cincinnati Reds)

NM/Mint
NM
EXMT
EX
VGEX
VG
Good
Fair/Poor
--
--
--
--
1 in stock
$44.00/each
--
--
--
---
1953 Topps Baseball Graded
#
Description
Conditions

---

7
Bob Borkowski
(Cincinnati Reds)

| | | | | | | | |
| --- | --- | --- | --- | --- | --- | --- | --- |
| -- | -- | -- | -- | -- | -- | -- | -- |

---

12
Howie Judson
(Cincinnati Reds)

| | | | | | | | |
| --- | --- | --- | --- | --- | --- | --- | --- |
| -- | -- | -- | -- | -- | -- | -- | -- |

---

28
Eddie Pellagrini
(Cincinnati Reds)

| | | | | | | | |
| --- | --- | --- | --- | --- | --- | --- | --- |
| -- | -- | -- | -- | -- | -- | -- | -- |

---

45
Grady Hatton
(Cincinnati Reds)

| | | | | | | | |
| --- | --- | --- | --- | --- | --- | --- | --- |
| -- | -- | -- | -- | -- | -- | -- | -- |

---

47
Bubba Church
(Cincinnati Reds)

| | | | | | | | |
| --- | --- | --- | --- | --- | --- | --- | --- |
| -- | -- | -- | -- | -- | -- | -- | -- |

---

95
Willard Marshall
(Cincinnati Reds)

| | | | | | | | |
| --- | --- | --- | --- | --- | --- | --- | --- |
| -- | -- | -- | -- | -- | -- | -- | -- |

---

105
Joe Nuxhall
(Cincinnati Reds)

| | | | | | | | |
| --- | --- | --- | --- | --- | --- | --- | --- |
| -- | -- | -- | -- | -- | -- | -- | -- |

---

110
Herman Wehmeier
(Cincinnati Reds)

| | | | | | | | |
| --- | --- | --- | --- | --- | --- | --- | --- |
| -- | -- | -- | -- | -- | -- | -- | -- |

---

116
Frank Smith
(Cincinnati Reds)

| | | | | | | | |
| --- | --- | --- | --- | --- | --- | --- | --- |
| -- | -- | -- | -- | -- | -- | -- | -- |

---

118
Gus Bell
(Cincinnati Reds)

| | | | | | | | |
| --- | --- | --- | --- | --- | --- | --- | --- |
| -- | -- | -- | -- | -- | -- | -- | -- |

---

152
Bob Adams
(Cincinnati Reds)

| | | | | | | | |
| --- | --- | --- | --- | --- | --- | --- | --- |
| -- | -- | -- | -- | -- | -- | -- | -- |

---

153
Andy Seminick
(Cincinnati Reds)

| | | | | | | | |
| --- | --- | --- | --- | --- | --- | --- | --- |
| -- | -- | -- | -- | -- | -- | -- | -- |

---

162
Ted Kluszewski
(Cincinnati Reds)

| | | | | | | | |
| --- | --- | --- | --- | --- | --- | --- | --- |
| -- | -- | -- | -- | -- | -- | -- | -- |

---

206
Ed Bailey
(Cincinnati Reds)

| | | | | | | | |
| --- | --- | --- | --- | --- | --- | --- | --- |
| -- | -- | -- | -- | -- | -- | -- | -- |

---

209
Jim Greengrass
(Cincinnati Reds)

| | | | | | | | |
| --- | --- | --- | --- | --- | --- | --- | --- |
| -- | -- | -- | -- | -- | -- | -- | -- |

---

226
Ed Erauttt
(Cincinnati Reds)

| | | | | | | | |
| --- | --- | --- | --- | --- | --- | --- | --- |
| -- | -- | -- | -- | -- | -- | -- | -- |

---

236
Harry Perkowski
(Cincinnati Reds)

| | | | | | | | |
| --- | --- | --- | --- | --- | --- | --- | --- |
| -- | -- | -- | -- | -- | -- | -- | -- |

---

237
Clarence Podbielan
(Cincinnati Reds)

| | | | | | | | |
| --- | --- | --- | --- | --- | --- | --- | --- |
| -- | -- | -- | -- | -- | -- | -- | -- |

---

252
Henry Foiles
(Cincinnati Reds)

| | | | | | | | |
| --- | --- | --- | --- | --- | --- | --- | --- |
| -- | -- | -- | -- | -- | -- | -- | -- |

---

259
Roy McMillan
(Cincinnati Reds)

| | | | | | | | |
| --- | --- | --- | --- | --- | --- | --- | --- |
| -- | -- | -- | -- | -- | -- | -- | -- |

---

276
Ken Raffensberger
(Cincinnati Reds)

| | | | | | | | |
| --- | --- | --- | --- | --- | --- | --- | --- |
| -- | -- | -- | -- | -- | -- | -- | -- |
---
1953 Bowman Baseball Black and White
#
Description
Conditions

---

1
Gus Bell
(Cincinnati Reds)

---

7
Andy Seminick
(Cincinnati Reds)

---

21
Clarence Podbielan
(Cincinnati Reds)

| | | | | | | | |
| --- | --- | --- | --- | --- | --- | --- | --- |
| -- | -- | -- | -- | -- | -- | -- | -- |

---

32
Rocky Bridges
(Cincinnati Reds)

NM/Mint
NM
EXMT
EX
VGEX
VG
Good
Fair/Poor
--
--
--
--
1 in stock
$22.00/each
--
--
--

---

42
Howie Judson
(Cincinnati Reds)

NM/Mint
NM
EXMT
EX
VGEX
VG
Good
Fair/Poor
--
--
--
--
--
1 in stock
$18.00/each
--
--
---
1954 Dixie Lids Baseball Regular
#
Description
Conditions

---

8
Ted Kluszewski
(Cincinnati Reds)

| | | | | | | | |
| --- | --- | --- | --- | --- | --- | --- | --- |
| -- | -- | -- | -- | -- | -- | -- | -- |

---

8L
Ted Kluszewski Tab Left - Scollies back
(Cincinnati Reds)

| | | | | | | | |
| --- | --- | --- | --- | --- | --- | --- | --- |
| -- | -- | -- | -- | -- | -- | -- | -- |

---

8R
Ted Kluszewski Tab Right - Scollies back
(Cincinnati Reds)

NM/Mint
NM
EXMT
EX
VGEX
VG
Good
Fair/Poor
--
--
--
--
--
1 in stock
$67.50/each
--
--
---
1954 Bowman Baseball Regular
#
Description
Conditions

---

12
Roy McMillan 551/1290 at bats
(Cincinnati Reds)

NM/Mint
NM
EXMT
EX
VGEX
VG
Good
Fair/Poor
--
--
--
--
1 in stock
$6.40/each
--
--
--

---

12b
Roy McMillan 557/1296 at bats
(Cincinnati Reds)

NM/Mint
NM
EXMT
EX
VGEX
VG
Good
Fair/Poor
--
--
--
--
--
1 in stock
$7.20/each
--
--

---

28
Jim Greengrass BP
(Cincinnati Reds)

| | | | | | | | |
| --- | --- | --- | --- | --- | --- | --- | --- |
| -- | -- | -- | -- | -- | -- | -- | -- |

---

28a
Jim Greengrass BP Addison NJ
(Cincinnati Reds)

NM/Mint
NM
EXMT
EX
VGEX
VG
Good
Fair/Poor
--
--
1 in stock
$18.00/each
--
--
--
--
--

---

28b
Jim Greengrass BP Addison NY
(Cincinnati Reds)

NM/Mint
NM
EXMT
EX
VGEX
VG
Good
Fair/Poor
--
--
--
1 in stock
$8.00/each
--
1 in stock
$3.20/each
--
--

---

44
Harry Perkowski
(Cincinnati Reds)

---

60
Fred Baczewski
(Cincinnati Reds)

---

70
Willard Marshall
(Cincinnati Reds)

---

76
Joe Nuxhall
(Cincinnati Reds)

NM/Mint
NM
EXMT
EX
VGEX
VG
Good
Fair/Poor
--
--
--
2 in stock
$10.00/each
--
--
--
--

---

92
K.D. Raffensberger
(Cincinnati Reds)

---

108
Bobby Adams
(Cincinnati Reds)

---

124
Gus Bell
(Cincinnati Reds)

| | | | | | | | |
| --- | --- | --- | --- | --- | --- | --- | --- |
| -- | -- | -- | -- | -- | -- | -- | -- |

---

124a
Gus Bell 15/27 errors
(Cincinnati Reds)

NM/Mint
NM
EXMT
EX
VGEX
VG
Good
Fair/Poor
--
--
--
1 in stock
$7.50/each
--
--
--
--

---

124b
Gus Bell 11/26 errors
(Cincinnati Reds)

| | | | | | | | |
| --- | --- | --- | --- | --- | --- | --- | --- |
| -- | -- | -- | -- | -- | -- | -- | -- |

---

140
Saul Rogovin
(Cincinnati Reds)

| | | | | | | | |
| --- | --- | --- | --- | --- | --- | --- | --- |
| -- | -- | -- | -- | -- | -- | -- | -- |

---

140a
Saul Rogovin 7-12 W-L w/ 2 k's
(Cincinnati Reds)

| | | | | | | | |
| --- | --- | --- | --- | --- | --- | --- | --- |
| -- | -- | -- | -- | -- | -- | -- | -- |

---

140b
Saul Rogovin 7-12 W-L w/ 62 k's
(Cincinnati Reds)

NM/Mint
NM
EXMT
EX
VGEX
VG
Good
Fair/Poor
--
--
--
--
1 in stock
$7.60/each
--
--
--

---

140c
Saul Rogovin 8-12 W-L
(Cincinnati Reds)

NM/Mint
NM
EXMT
EX
VGEX
VG
Good
Fair/Poor
--
1 in stock
$50.00/each
--
--
--
--
--
--

---

156
Everett Bridges 320/467 assists
(Cincinnati Reds)

NM/Mint
NM
EXMT
EX
VGEX
VG
Good
Fair/Poor
--
--
--
--
1 in stock
$7.20/each
1 in stock
$5.40/each
--
--

---

156b
Everett Bridges 328/475 assists
(Cincinnati Reds)

NM/Mint
NM
EXMT
EX
VGEX
VG
Good
Fair/Poor
--
--
--
--
1 in stock
$8.36/each
--
--
--

---

172
Andy Seminick
(Cincinnati Reds)

---

188
Frank Smith
(Cincinnati Reds)

---

204
Jack Collum
(Cincinnati Reds)

---

220
Hobie Landrith
(Cincinnati Reds)

NM/Mint
NM
EXMT
EX
VGEX
VG
Good
Fair/Poor
--
--
--
--
--
1 in stock
$4.80/each
--
--
---
1954 Topps Baseball Regular
#
Description
Conditions

---

7
Ted Kluszewski
(Cincinnati Reds)

---

22
Jim Greengrass
(Cincinnati Reds)

---

46
Ken Raffensberger
(Cincinnati Reds)

---

46-lg
Ken Raffensberger
(Cincinnati Reds)

| | | | | | | | |
| --- | --- | --- | --- | --- | --- | --- | --- |
| -- | -- | -- | -- | -- | -- | -- | -- |

---

69
Bud Podbielan
(Cincinnati Reds)

---

71
Frank Smith
(Cincinnati Reds)

---

120
Roy McMillan
(Cincinnati Reds)

---

123
Bobby Adams
(Cincinnati Reds)

---

125
Harry Perkowski
(Cincinnati Reds)

NM/Mint
NM
EXMT
EX
VGEX
VG
Good
Fair/Poor
--
--
--
--
1 in stock
$8.00/each
--
--
--

---

136
Connie Ryan
(Cincinnati Reds)

NM/Mint
NM
EXMT
EX
VGEX
VG
Good
Fair/Poor
--
--
--
--
--
--
1 in stock
$4.00/each
--

---

138
Bob Borkowski
(Cincinnati Reds)

| | | | | | | | |
| --- | --- | --- | --- | --- | --- | --- | --- |
| -- | -- | -- | -- | -- | -- | -- | -- |

---

162
Herman Wehmeier
(Cincinnati Reds)

NM/Mint
NM
EXMT
EX
VGEX
VG
Good
Fair/Poor
--
--
--
--
--
1 in stock
$6.00/each
--
--

---

182
Chuck Harmon
(Cincinnati Reds)

| | | | | | | | |
| --- | --- | --- | --- | --- | --- | --- | --- |
| -- | -- | -- | -- | -- | -- | -- | -- |

---

184
Ed Bailey
(Cincinnati Reds)

NM/Mint
NM
EXMT
EX
VGEX
VG
Good
Fair/Poor
--
--
--
--
--
--
1 in stock
$4.00/each
1 in stock
$2.00/each

---

184-lg
Ed Bailey
(Cincinnati Reds)

| | | | | | | | |
| --- | --- | --- | --- | --- | --- | --- | --- |
| -- | -- | -- | -- | -- | -- | -- | -- |

---

208
Grady Hatton
(Cincinnati Reds)

NM/Mint
NM
EXMT
EX
VGEX
VG
Good
Fair/Poor
--
--
--
--
--
--
1 in stock
$4.00/each
--
---
1955 Red Man Tobacco Baseball Regular
#
Description
Conditions

---

16N
Ted Kluszewski
(Cincinnati Reds)

NM/Mint
NM
EXMT
EX
VGEX
VG
Good
Fair/Poor
--
--
--
--
--
1 in stock
$18.75/each
--
--

---

21N
Ray Jablonski
(Cincinnati Reds)

---

23N
Gus Bell
(Cincinnati Reds)
---
1955 Topps Baseball Regular
#
Description
Conditions

---

3
Art Fowler
(Cincinnati Reds)

NM/Mint
NM
EXMT
EX
VGEX
VG
Good
Fair/Poor
--
--
--
--
1 in stock
$5.70/each
--
1 in stock
$3.00/each
--

---

44
Corky Valentine
(Cincinnati Reds)

---

56
Ray Jablonski
(Cincinnati Reds)

---

69
Ed Bailey
(Cincinnati Reds)

NM/Mint
NM
EXMT
EX
VGEX
VG
Good
Fair/Poor
--
--
--
--
3 in stock
$6.00/each
3 in stock
$4.50/each
--
--

---

74
Bob Borkowski
(Cincinnati Reds)

---

82
Chuck Harmon
(Cincinnati Reds)

---

120
Ted Kluszewski
(Cincinnati Reds)

NM/Mint
NM
EXMT
EX
VGEX
VG
Good
Fair/Poor
--
--
--
--
--
--
1 in stock
$18.00/each
--

---

153
Bud Podbielan
(Cincinnati Reds)

| | | | | | | | |
| --- | --- | --- | --- | --- | --- | --- | --- |
| -- | -- | -- | -- | -- | -- | -- | -- |

---

170
Jim Pearce
(Cincinnati Reds)

---

174
Rudy Minarcin
(Cincinnati Reds)

NM/Mint
NM
EXMT
EX
VGEX
VG
Good
Fair/Poor
--
--
--
--
--
1 in stock
$13.50/each
--
--

---

178
Bobby Adams
(Cincinnati Reds)

NM/Mint
NM
EXMT
EX
VGEX
VG
Good
Fair/Poor
--
--
--
--
--
1 in stock
$13.50/each
--
--

---

181
Roy McMillan
(Cincinnati Reds)

| | | | | | | | |
| --- | --- | --- | --- | --- | --- | --- | --- |
| -- | -- | -- | -- | -- | -- | -- | -- |
---
1955 Bowman Baseball Regular
#
Description
Conditions

---

31
Johnny Temple
(Cincinnati Reds)

NM/Mint
NM
EXMT
EX
VGEX
VG
Good
Fair/Poor
--
--
1 in stock
$11.25/each
--
--
--
--
--

---

32
Wally Post
(Cincinnati Reds)

NM/Mint
NM
EXMT
EX
VGEX
VG
Good
Fair/Poor
--
--
1 in stock
$11.25/each
--
--
--
--
--

---

49
Jim Greengrass
(Cincinnati Reds)

---

50
Hobie Landrith
(Cincinnati Reds)

---

51
Elvin Tappe
(Cincinnati Reds)

---

93
Andy Seminick
(Cincinnati Reds)

---

118
Bobby Adams
(Cincinnati Reds)

NM/Mint
NM
EXMT
EX
VGEX
VG
Good
Fair/Poor
--
--
--
3 in stock
$6.00/each
--
1 in stock
$3.00/each
--
--

---

136
Rocky Bridges
(Cincinnati Reds)

---

152
Johnny Klippstein
(Cincinnati Reds)

---

155
Gerry Staley
(Cincinnati Reds)

NM/Mint
NM
EXMT
EX
VGEX
VG
Good
Fair/Poor
--
--
--
1 in stock
$6.00/each
--
--
--
--

---

189
Jack Collum
(Cincinnati Reds)

NM/Mint
NM
EXMT
EX
VGEX
VG
Good
Fair/Poor
--
--
1 in stock
$9.00/each
2 in stock
$6.00/each
--
--
--
--

---

190
Fred Baczewski
(Cincinnati Reds)

---

193
Howie Judson
(Cincinnati Reds)

---

194
Joe Nuxhall
(Cincinnati Reds)

---

232
Birdie Tebbetts
(Cincinnati Reds)

| | | | | | | | |
| --- | --- | --- | --- | --- | --- | --- | --- |
| -- | -- | -- | -- | -- | -- | -- | -- |

---

234
Dick Bartell
(Cincinnati Reds)

---

243
Gus Bell
(Cincinnati Reds)

| | | | | | | | |
| --- | --- | --- | --- | --- | --- | --- | --- |
| -- | -- | -- | -- | -- | -- | -- | -- |
---
1955 Armour Coins Baseball Regular
#
Description
Conditions

---

11
theodore ted kluszewski
(Cincinnati Reds)

| | | | | | | | |
| --- | --- | --- | --- | --- | --- | --- | --- |
| -- | -- | -- | -- | -- | -- | -- | -- |

---

11-a
theodore ted kluszewski (aqua)
(Cincinnati Reds)

---

11-b
theodore ted kluszewski (blue)
(Cincinnati Reds)

NM/Mint
NM
EXMT
EX
VGEX
VG
Good
Fair/Poor
--
--
--
1 in stock
$25.00/each
--
--
--
--

---

11-bl
theodore ted kluszewski (black)
(Cincinnati Reds)

| | | | | | | | |
| --- | --- | --- | --- | --- | --- | --- | --- |
| -- | -- | -- | -- | -- | -- | -- | -- |

---

11-o
theodore ted kluszewski (orange)
(Cincinnati Reds)

NM/Mint
NM
EXMT
EX
VGEX
VG
Good
Fair/Poor
--
--
1 in stock
$37.50/each
--
--
--
--
--

---

11-pg
theodore ted kluszewski (pale green)
(Cincinnati Reds)

NM/Mint
NM
EXMT
EX
VGEX
VG
Good
Fair/Poor
--
--
--
--
1 in stock
$19.00/each
--
--
--

---

11-r
theodore ted kluszewski (red)
(Cincinnati Reds)

---

11-y
theodore ted kluszewski (yellow)
(Cincinnati Reds)

NM/Mint
NM
EXMT
EX
VGEX
VG
Good
Fair/Poor
--
--
1 in stock
$45.00/each
--
--
--
--
--
---
1956 Kahns Weiners Baseball Regular
#
Description
Conditions

---

1
Ed Bailey
(Cincinnati Reds)

| | | | | | | | |
| --- | --- | --- | --- | --- | --- | --- | --- |
| -- | -- | -- | -- | -- | -- | -- | -- |

---

2
Gus Bell
(Cincinnati Reds)

| | | | | | | | |
| --- | --- | --- | --- | --- | --- | --- | --- |
| -- | -- | -- | -- | -- | -- | -- | -- |

---

3
Joe Black
(Cincinnati Reds)

| | | | | | | | |
| --- | --- | --- | --- | --- | --- | --- | --- |
| -- | -- | -- | -- | -- | -- | -- | -- |

---

4
Smokey Burgess
(Cincinnati Reds)

NM/Mint
NM
EXMT
EX
VGEX
VG
Good
Fair/Poor
--
--
--
--
--
--
1 in stock
$135.00/each
--

---

5
Art Fowler
(Cincinnati Reds)

| | | | | | | | |
| --- | --- | --- | --- | --- | --- | --- | --- |
| -- | -- | -- | -- | -- | -- | -- | -- |

---

6
Hershell Freeman
(Cincinnati Reds)

| | | | | | | | |
| --- | --- | --- | --- | --- | --- | --- | --- |
| -- | -- | -- | -- | -- | -- | -- | -- |

---

7
Ray Jablonski
(Cincinnati Reds)

| | | | | | | | |
| --- | --- | --- | --- | --- | --- | --- | --- |
| -- | -- | -- | -- | -- | -- | -- | -- |

---

8
john klippstein
(Cincinnati Reds)

| | | | | | | | |
| --- | --- | --- | --- | --- | --- | --- | --- |
| -- | -- | -- | -- | -- | -- | -- | -- |

---

9
Ted Kluszewski
(Cincinnati Reds)

| | | | | | | | |
| --- | --- | --- | --- | --- | --- | --- | --- |
| -- | -- | -- | -- | -- | -- | -- | -- |

---

10
Brooks Lawrence
(Cincinnati Reds)

| | | | | | | | |
| --- | --- | --- | --- | --- | --- | --- | --- |
| -- | -- | -- | -- | -- | -- | -- | -- |

---

11
Roy McMillan
(Cincinnati Reds)

NM/Mint
NM
EXMT
EX
VGEX
VG
Good
Fair/Poor
--
--
--
--
--
--
1 in stock
$100.00/each
--

---

12
Joe Nuxhall
(Cincinnati Reds)

| | | | | | | | |
| --- | --- | --- | --- | --- | --- | --- | --- |
| -- | -- | -- | -- | -- | -- | -- | -- |

---

13
Wally Post
(Cincinnati Reds)

| | | | | | | | |
| --- | --- | --- | --- | --- | --- | --- | --- |
| -- | -- | -- | -- | -- | -- | -- | -- |

---

14
Frank Robinson
(Cincinnati Reds)

| | | | | | | | |
| --- | --- | --- | --- | --- | --- | --- | --- |
| -- | -- | -- | -- | -- | -- | -- | -- |

---

15
Johnny Temple
(Cincinnati Reds)

| | | | | | | | |
| --- | --- | --- | --- | --- | --- | --- | --- |
| -- | -- | -- | -- | -- | -- | -- | -- |
---
1956 Topps Baseball Regular
#
Description
Conditions

---

25
Ted Kluszewski
(Cincinnati Reds)

---

36
Rudy Minarcin
(Cincinnati Reds)

---

47
Art Fowler
(Cincinnati Reds)

---

86
Ray Jablonski
(Cincinnati Reds)

---

90
Redlegs Team
(Cincinnati Reds)

| | | | | | | | |
| --- | --- | --- | --- | --- | --- | --- | --- |
| -- | -- | -- | -- | -- | -- | -- | -- |

---

90A
Redlegs Team (dated 1955)
(Cincinnati Reds)

| | | | | | | | |
| --- | --- | --- | --- | --- | --- | --- | --- |
| -- | -- | -- | -- | -- | -- | -- | -- |

---

90B
Reds Team (name centered)
(Cincinnati Reds)

| | | | | | | | |
| --- | --- | --- | --- | --- | --- | --- | --- |
| -- | -- | -- | -- | -- | -- | -- | -- |

---

90c
Redlegs Team (name on left)
(Cincinnati Reds)

NM/Mint
NM
EXMT
EX
VGEX
VG
Good
Fair/Poor
--
--
--
--
--
--
1 in stock
$14.00/each
--

---

123
Roy McMillan
(Cincinnati Reds)

---

137
Al Silvera
(Cincinnati Reds)

---

158
Wally Post
(Cincinnati Reds)

---

162
Gus Bell
(Cincinnati Reds)

---

178
Joe Black
(Cincinnati Reds)

---

192
Smoky Burgess
(Cincinnati Reds)

---

212
Johnny Temple
(Cincinnati Reds)

---

218
Joe Nuxall
(Cincinnati Reds)

---

224
Bud Podbielan
(Cincinnati Reds)

NM/Mint
NM
EXMT
EX
VGEX
VG
Good
Fair/Poor
--
--
--
--
--
1 in stock
$6.00/each
--
--

---

242
Hershell Freeman
(Cincinnati Reds)

NM/Mint
NM
EXMT
EX
VGEX
VG
Good
Fair/Poor
--
--
--
--
--
1 in stock
$8.40/each
--
--

---

249