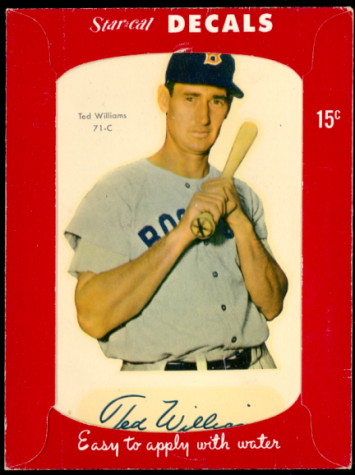 DAVE'S VINTAGE BASEBALL CARDS PRESENTS

1952 Star - Cal Decals

This 100 card / decal set, was produced by The Meyercord Co. of Chicago. They were issued in 1952 in 2 types. Type I measures 4-1/8" x 6-1/8" (includes numbers 70A thru 81G) and Type II measures 4-1/8" x 3-1/16" (includes numbers 84A thru 93C).
The players name and a facsimile autograph appear on the decal. The prices are for a complete Decal and the Envelope.




WE ARE BUYING BUYING BUYING!!

IMPORTANT INFORMATION ABOUT ORDERING, AND FAQ


1952 Topps Baseball