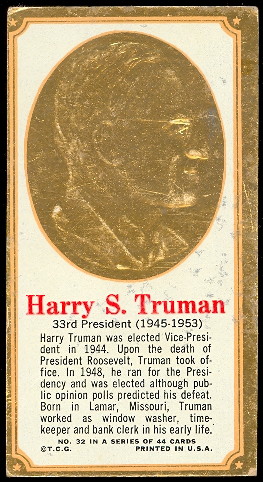 The 1965 Topps Presidents and Famous Americans is a 44 card set that features presidents, inventors, military heroes, physicists, and other famous Americans. The cards have a gold embossed design with different color backgrounds. The fronts show portraits along with biography information. The backs are blank. The cards measure approximately 2-1/2" x 5" in size. The cards are very condition sensative.



WE ARE BUYING BUYING BUYING!!

IMPORTANT INFORMATION ABOUT ORDERING, AND FAQ


RETURN TO THE NON-SPORTS PAGE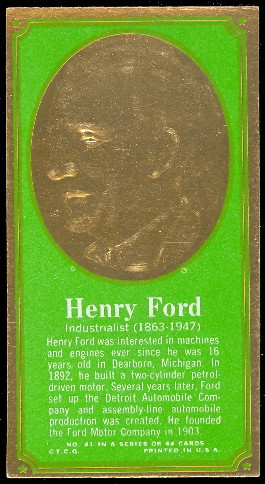 .