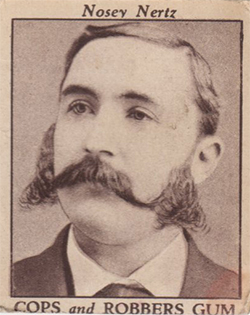 The 1935 Frank H. Fleer Corp. produced this series of Cops and Robbers. The set contains 35 cards and each subset features one cop pursuing six robbers. The cards have black and white photos on the fronts and can be found with five different color tints. The backs have the card number and a description of the cop or robber on the front. The cards were originally issued with an evidence tab on the top but those are rarely seen. The cards without the tab measure 2-3/8" by 2-15/16" in size.



WE ARE BUYING BUYING BUYING!!

IMPORTANT INFORMATION ABOUT ORDERING, AND FAQ


RETURN TO THE NON-SPORTS PAGE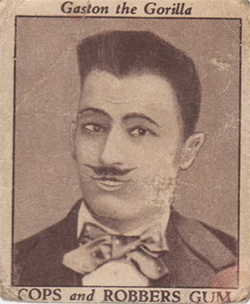 .