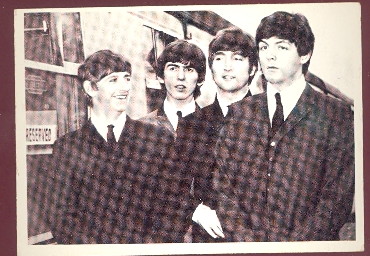 The 1964 Topps Beatles Movie A Hard Day's Night set contains 55 cards and features black and white photographs from the movie! The fronts have a black and white pictures of John, Paul, George, and Ringo and the backs have a movie camera along with a descriptiion of the movie scene and the card number. Great cards of the Beatles!
The cards in this 55 card set are 2-1/2" x 3-1/2".



WE ARE BUYING BUYING BUYING!!

IMPORTANT INFORMATION ABOUT ORDERING, AND FAQ


RETURN TO THE NON-SPORTS PAGE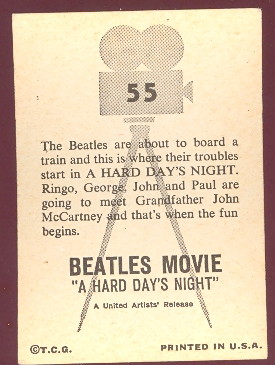 .